Loreto a name which signifies – love and unity that characterises home.
The first group of Loreto nuns came to India in 1841 and opened a school in Calcutta the same year. Five years later, Loreto came to Darjeeling during the British Raj and started a school at a temporary site in 1846. The school was relocated to the current site in 1847, exactly 100 years before India was to gain independence. At the time of its foundation, the school was the only educational institute at Darjeeling. It is nothing short of a miracle that given the time and place, the Loreto Sisters within a few weeks of their arrival had opened a school with provisions for residential and day scholars. I have often wondered how did they ever manage the logistics?
The school celebrated one hundred and fifty years of service to education in Darjeeling in October 1996. Today, Loreto institutions are found in Ireland, Nepal, India, Bangladesh, England, Scotland, Spain, Canada, Africa, North and South America. Loreto seeks to educate and mould young women to become a complete human being, it has guided generations of young women to become leaders and play an influential and important role in shaping up to our family, our society and our nation.
Nostalgia
Loreto is my life, as the name suggests it's my home. Whatever I am today it's all because of you – Loreto. From the English that I speak to the songs I sing, from the values and the ethics that define who I am to the sense of responsibility have been instilled in me is all because of my school – Loreto.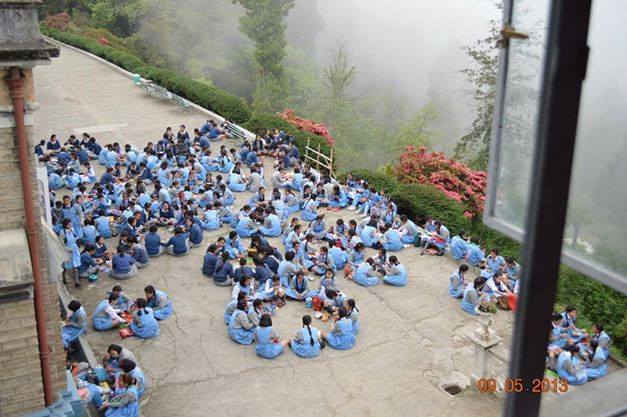 As I was flipping through the most important Book of my life "i.e. my school days" I came across a bookmark on the unforgettable and the best chapter of my life…. that is meeting my best friend Neharika Pradhan. I clearly remember years back when I was in class 6 there was a girl with big spectacles, bold, a girl with some attitude. I still remember the first time I talked with her it was regarding our board work – in Loreto every month one out of four house had to do board work. Next year in class 7 we were again in the same section, and also in the same house – perhaps it was destined for us to be less like friends and more like sisters.
We started eating our lunch together; we went for a round in search of food, as we used to finish our lunch during class hours. We shared all our top secrets with each other. Got into trouble together. Polished our white shoes with the duster. And when we used to fight that used to be the hottest news. God!! I miss school, and Neharika, and all the wonderful friends and teachers who made school so special for all of us.
Did anyone else have as much fun cleaning the ground? We used to enjoy it so much because following that we always went late for another class. As geography was not my cup of tea, I was always thrown out of class with my buddy. Unfortunately in class 8-9, we were in a different section but our friendship continued. She left school after ICSE and I was left back all alone. But our friendship grew with the passing time. Now we meet during our summer holidays, but I miss those days of my school and wish I could go back there all over again.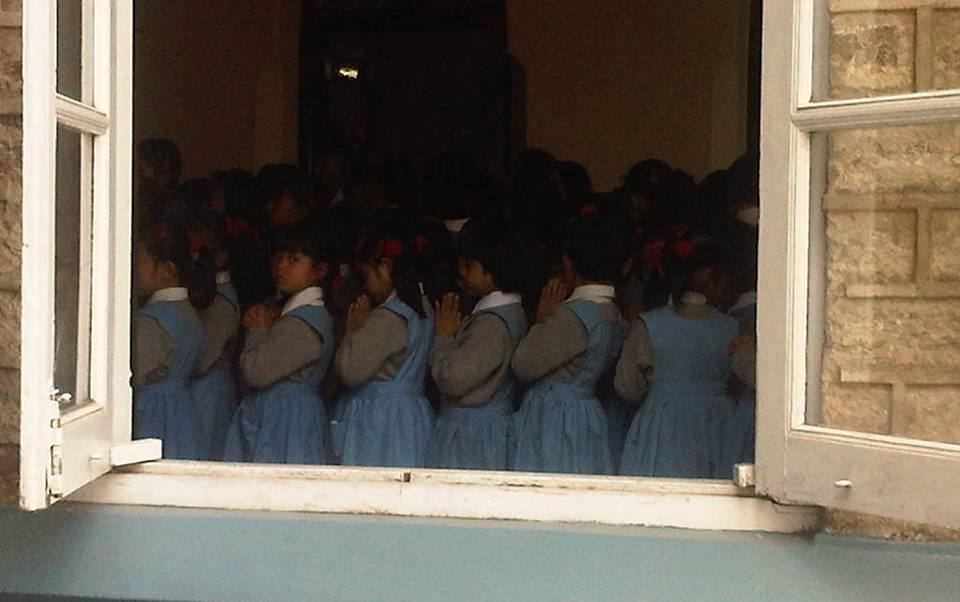 Honestly, life in Loreto wasn't easy, strict adherence to rules and regulations, seniority, well-defined hierarchy, boundaries, and more rules. Back then I used to think when I am done, I will never want to look back to these days… but having lived a bit longer, and having grown up a bit more, I realize that it was those rules, regulations and respect towards my teachers and my seniors that made me different from others – A true LCite.
Loreto taught us to care for the less able, and those who were not as privileged as we were and to help them to realize their full potential, capacity, talents and gifts. It even taught us to become independent thinkers and imparted on us the ability to make our personal decisions. It taught us to look after those who were less fortunate than us and to be of assistance to anyone who needed help.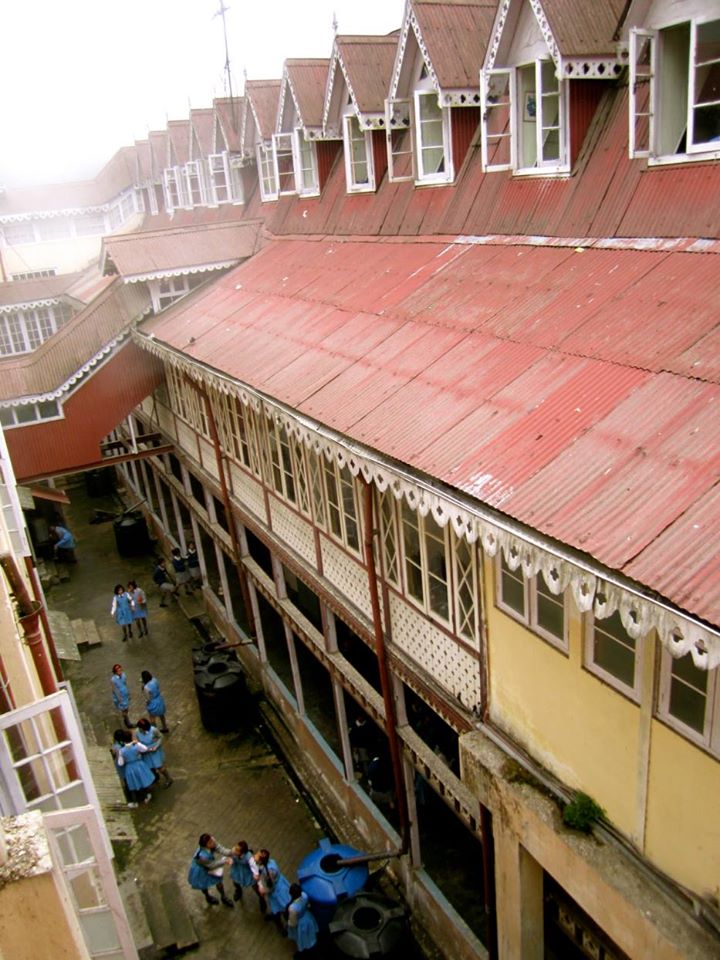 Today, as I am in the process of completing my law school, I cannot help but thank Loreto. Everyone in my family was against my decision to pursue Law, but it was because the belief in self and the confidence instilled in me by my school, I had the courage to rebel against my family's wishes and live my dream. I am sure there are many many more like me, in whose every action, a reflection of our beloved Loreto can be seen.
As a friend of mine recently told my other friend from Siliguri, "When you say you miss school, you actually miss your friends… but when we say we miss school, we actually miss our home."
Indeed Loreto was a home for all of us.
Writes: Alisha Pradhan