"As the great Gods of our mountains are my witness, I have a confession to make"… says D Mams in a hushed tone.
Curious, I ask "ke chai Mams?"
"Offer aako cha…" says he mysteriously…
It's been a long long time since we last met. What with the busy-ness of everyday life, I don't get to hang out with Mams as much as I like. In fact, had it not been for this Lock Down, I perhaps wouldn't get to meet Mams.
Corona has taken its toll, we are not at our usual hang out, that thado dokan by that terso galli… instead, Maili Didi as allowed us to meet her at home – safer that way… it's just me, Mams and 17 others…
Surprised, I ask Maili Didi, how can you ensure safety with so many people around?
Confidently she says, "Aaa bhai timi chodi aru sabaiko guarantee mo linchu… byaan utheko dekhin, raati ghopto parinjel merai dokan ma huncha… kosai aru sanga ghul-mel chaina…I can vouch for everyone, other than you…"
Making her displeasure at me daring to question her hospitality obvious, she asks aloud… "timi po….nikkai din bhako thyo na dekheko…" She leaves the question unasked, but I can feel 18 pair of eyes burning a hole in my being…
"Aaaa Di mo ta ghar mai chu ni… kya ta astee khutta bhachyera… hiju ta balla plaster kholeko"…I explain quickly…
I can sense all the 18 pairs loosen their grip… relaxed.
"Khutta bhacye ko thyo??" – asks Mams
"Haina madke-ko thyo… dhanteko… feri basnu na dela" says I
"Thet bhanij…esto paap kaam garne ta Neta po huncha ta…" says Mams taking a sip of his favourite tin paani.
Happy at the compliment, I give my toothy smile, and ask, "What's your take on the Coronavirus situation in our hills Mams?"
"What coronavirus?? Its basi news in our hills" says he.
Aghast, I ask "why basi news?"
"Anta news hereko chainau??" counter asks he.
"Herdaichu… tara" says I
"Hamro Daju le eklai goyera sabailai jaati banai sakyo Kalimpong ma… dekhenau?" he says hurriedly even before, I can finish my sentence
"Hana ke bhancha Mams? Kun daju le??" asks I
"Syntex" says he.
"Didn't you see, after making Kalimpong Corona free, now he has gone to Siliguri to make sure Siliguri is made Corona free too?" he adds.
"But what about Darjeeling?" asks I
"Aaaaaa yaan ta Jojo le astee Zero Corona banai sakeko cha" responds him.
"Jojo?" I ask
"Plywood" says he.
Cryptic, short, sweet, intensely insightful… D Mams is unmatchable when in a flow.
"Aaaa anta tyo 'Mero Pani Gorkha kai Khun' chai kata gayecha?" I wonder aloud?
"He is Delhi-based" says Mams.
"So?" I question
"So what? Like all Delhi-based halla-gadi haru, he is busy going Facebook Live these days" says Mams…
"Astee ta tyo Aftero lai pani dekheko thye Facebook ma…jangal ma mangal besi bhayera hola gorey bhayecha tyo ta … tara boli sunda beura chai sudhreko chaina jasto cha tesko" adds he.
"What about MLAs?" asks I
"Ghateko cha" says he.
"Who them?" asks I
"Appa Kasam" says he
"Ghateko?" asks I…
"Yeah, tesko halla ghateko cha…. Nirmaya le mohani lagako jasto cha tyeslai…" says Mams
"Others?" ask I
"Bhardai cha…" says he
"What?" asks I
"Tinarko paapko ghada" says Mams
See what I told you about Mams, he has always been the sweetest, full of compliments when it comes to people he loves. He loves politics, so politicians are his first love.
Trying to draw his attention to the needs of the people, I talk about the difficulty our people are facing, especially in many cities across India.
On a somber note he explained, "I feel for the students and patients who are stuck in distant cities, many of them are stuck in an ameelo jaga, their family members unable to send them money, away from home, pressure from landlords to pay their rental… saro pari rako hola unar lai…" says he…
"What about those who are daily wage earners from our region, who are stuck in distant cities?" asks I.
"Maile jaa bhaneko thye tinar lai??' snaps him
Shocked, to hear him say this, "Ambo kasto khale manche tapai… don't you feel sympathetic for them… kasto nirdayi??" I retort.
"Apuieee tyesto dialogue malai chai nadeu bhanich… look at me, I drive people around, my salary is Rs 8000 per month… time time ma tel chordai… bhara alik lukaudai ghar kai bhat khaanu pugi rako cha… our people go to distant cities to work as daily wage labourers I wonder why?? Testai dukkha garne ho bhane ta they will earn much more here in our hills itself… why go so far??" he responds angrily.
"You do the Maths bhanich… we pay Rs 50 for a haircut, even on an off day, at least 20 people cut their hair in a saloon, that's Rs 1000 per day… Rs 30,000 per month… kharcha katey pani Rs 10,000 per month ta bach cha… tyo pani ghar kai bhat khayera… Whereas even if you work as a salesman in a city, you will earn anywhere from Rs 10000 to Rs 25000 out of which your rent, food, travel will take up bulk of your earnings… afnai ghar ma ta rent tirnu parena… rent mai basne haru lai pani ta dui dui jaga tirnu pardaina... there's absolutely no chance for saving… but how many local Hajam do you see? How many local trained carpenters, electricians, masons, mechanics do you see?? aajkal driver ta dhibri baalera khojda pani paudaina" he adds further.
"Hamro manche haru arka ko jutho bhada molnu chai Sahar pugcha… tara afnai thau ma kapal katnu siknu chai lajau cha… I have zero sympathy for daily wage earners stuck in bigger city…" says he. "Maya ta lagcha, tara hamro manche haru ko buddhi na pugeko dekhda maya morera jancha" he adds.
"But still, we need to help them in their times of need…" says I
"Tyai ta bhaneko…offer aako cha harey" says he
"Kesko?" says I
"Rajdhani tira basne hamro manche haru lai bhat khaune… bis-hazar (20000) jana samma lai khaunue offer cha harey… mathi bata" say she.
"That's wonderful, of course they should take it up…" says I
"Shhhhh tara halla nagarana…Hamro haru le tala ko lai pani sodheko cha harey… katiko counter offer dinchau? bhanera…"
Shocked, I ask, "hana manche lai pareko bela ma saghaune pani offer huncha?"
"Hundaina, tara hamro haru le banako raicha…" says he
"Whatttt?" I ask
He explains, "There are too many do-gooders these days, majority of them are honest and sincere, so they will collect donations and distribute it where needed. Professional do-gooders on the other hand, use such donation opportunities to bolster up their own image among the downtrodden, and in some cases also their financial prospects…"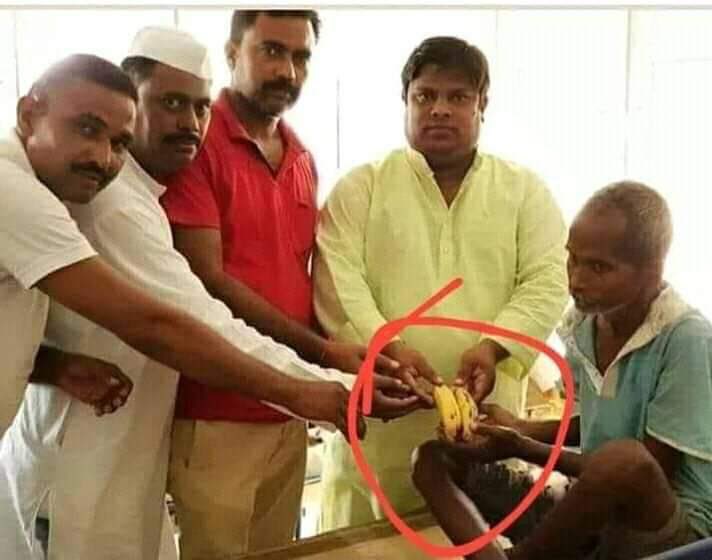 "17ko Gorkhaland andolan pachi koi koi achanak dhani bhako katha ta sunekai hola??" he adds.
"There are many compulsive professional do-gooders in bigger cities bhanich… They have to maintain some dignity of their position on Facebook and other social media platforms… they cannot just accept any random offer… they need to see who's offering the most… after all offers lead to positions, positions lead to denominations… denominations lead to donations… donations lead to do-gooding… it's a complete circle" he educates.
"Kati manche ta fokate paudai cha bhanera thapeko thapekai garne pani cha harey… katti chai feri pakako khandina, sukkha ration nai dey bhandai cha harey… kati chai sukkha ration chahindaina, paisai dey bhandai cha harey… kati chai donation dine bhanda chittikai bhayera thapdai cha harey… kunni ko ko ta astee ration ko lagi afu-aafai boxing pani khelyo harey" he confides…
Chastised, I shake my head and stand up to leave…
He holds me down and says, "Don't be disheartened Bhanich… someday, you too may get an offer you can't refuse…"
I smile at the God Father reference, he knows how to cheer me up…
Instead of leaving, I turn around and call out… "Maili Didi D Mams lai ek bottle, malai ek tongba…"
"Malai pani tongba nai deu Maili…" says he… "aru le hamro gareeb ko naam ma khun chuseko jasto mo pani chusi dinu paryo aju…" he adds ruefully.
Everyone in the room erupts out laughing…
Lockdown is going great today…
This video is for representative purpose only. Not related to the article directly, just shared to highlight – Not all need donations. Use your charitable heart wisely.