The team DC sends its warmest shout out to Jonika Gurung, an ordinary person who went to show that she has an extraordinary heart. Jonika, a resident of Lapchu in Darjeeling, who is working as a caregiver in Israel, went on to donate a cumulative amount of 1.5 lacs to PM Cares and another local organisation in Darjeeling in her bid to contribute towards our fight against Corona.
Jonika Gurung belongs to a modest middle-class family in Lapchu, Darjeeling. Her father works as a teacher at the Village Primary School. Her search for a decent job had her move to Israel 4 years ago where she started working as a caregiver and she continues to do so. Her work schedule couldn't provide her with a chance to visit her home and her family since she first went to Israel. However, after 4 long years, she was planned to come back to Darjeeling and she thus had booked a ticket of March 15th. But fate may have had different plans. In the meanwhile, India got hit by the Corona Outbreak and she had to cancel her plans of coming back home.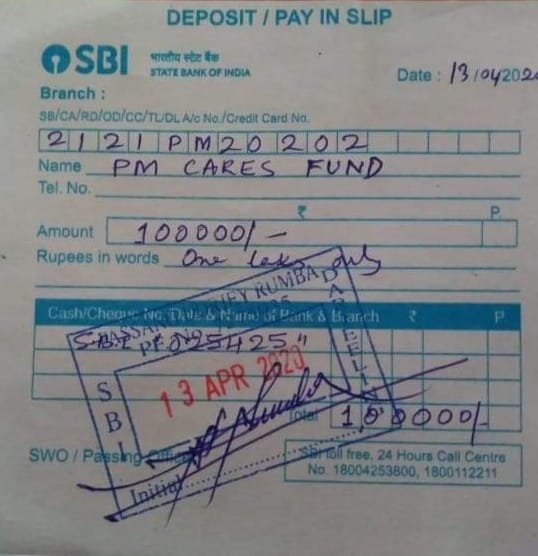 She couldn't stop thinking about the severe crisis that COVID19 had created back here in her country and her hometown. She also saw people coming up together to unite against the gigantic enemy that stood before them. She could not sit behind just watching everything happen and she desperately wanted to be a part of the effort against the pandemic and do her bit even if she was staying countries apart.
She thus decided to donate her savings that she had kept for her visit to Darjeeling and to buy a new phone, which amounted to Rs. 1.5 lacs. She donates 1 lacs from the sum to the PM Cares fund, that is a dedicated fund created by the PM to fight against COVID19. She also donated Rs. 50000 to Darjeeling Sewa Sanstha, a local organisation in Darjeeling, who are also committed to fighting against COVID19.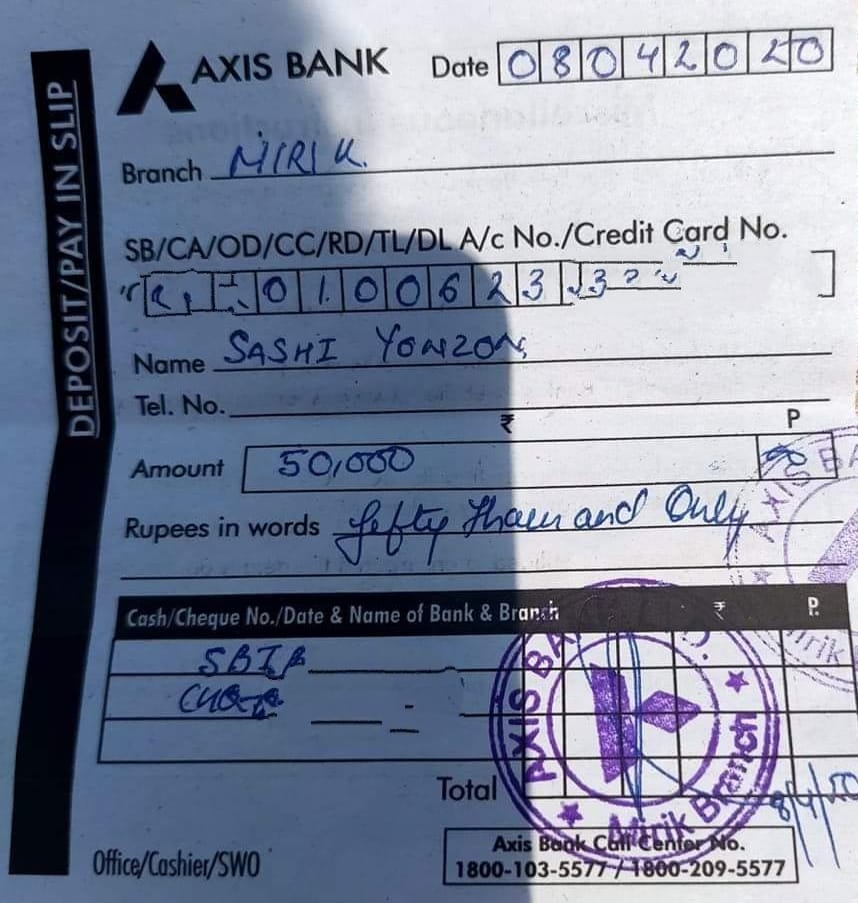 For people like Jonika or any middle-class family, 1.5 lac stands to be an amount that could make a lot of difference. Still, putting everything aside, she became selflessly willing to donate the amount for a greater cause. We salute her effort and selfless act of support towards her country, her town and her fellow citizen. We believe that her effort will go on to motivate and inspire many and light a lamp of hope when so many things are going wrong around right now.