It is appalling to reflect how things unfold, causing fear across the globe, petrifying individuals to the core, and making people skeptical of others' well-being. Things might have turned out to be so in the glare of COVID19; however, the situation was not of this seven months ago. When I think of all these eventualities, nestle in my quarantined space, at home, I look around to find a warm environment: lush green plants, panoramic view of the hills and tea gardens, occasionally a glimpse of the majestic mountains at five in the morning, and the erratic tantrums of the weather―clear in the morning, then the blanket of fog parading over the hills in a stealthy routine followed by spasmodic drizzle. This exquisite being of Nature and my quarantined state cozily bulwark me from the deathly situation out there, but the thought keeps striking a chord, on my mind, of what transpired all this time.
Back in January 2020, at the University of Hyderabad, the winter semester had hardly commenced. After my office hours, I would go jogging on the university road that ran parallel to the highway. The point that I had selected for jogging stretched for a kilometer, from a small gate to the Reddy Research Lab. I would do two rounds every day, with a phone in my pocket, earphone plugged, and BBC radio on, in which I would listen to the program 'Outlook' that broadcasts stories of human interest. This program ran four days a week for almost an hour relating subjective issues, intermittently breaking the rhythm by BBC News headlines in its objective form.
In one such news broadcast, I heard of coronavirus disease alert in Wuhan province in China which, at that point in time, did not matter me much. In successive days, I heard BBC referring to this with death counts which I vaguely remember now: it was sixty-four followed by one hundred and sixteen in China. It caught my attention to some extent, and I remember the day when the news broadcast aired about the nomenclature, ascribing COVID19 to it. The primarily affected places then were China, Diamond Princess (an international conveyance), South Korea, and Iran. I discussed it with my friend, over the phone, in Darjeeling envisaging that should it come to India or Bangladesh it would wreak havoc. Then I heard about the gradual surge it took place in Europe, Italy was the most affected then, accelerating to other parts like Spain and France.
By then India had news that there are three cases of COVID19 in Kerela, which was unnerving. In my academic front, classes were going on a regular pace, and I was co-ordinating a research talk and workshop. By then, Donald Trump had landed in India for 'Namaste Trump's visit to Ahmedabad, Gujarat. Internationally, the regular course of action was on the verge of severe change, countries were announcing restrictions on international flights, borders were sealed, and many announced lockdown. Amidst the entire furor, there were news on air that Italian tourist in Rajasthan, a tech in Bangalore, and then a Dubai returnee had been COVID19 positive cases. The virus had made inroads in the country, and at the individual level anyone coughing would be looked upon with suspicion― initially in light humor, subsequently with seriousness.
We suspended classes from 15th March for a fortnight, with anticipation that it will go full swing once we re-open. A week after that, at a national level, 'public curfew' was observed on 22nd March. Then, an unprecedented 21 days 'Nationwide Lockdown' started on 25th March, which continued till the fourth phase followed by the process of 'Unlock'. When the lockdown started, we went on panic buying and overfeeding ourselves. Incidentally, the news of migrant laborers' plight moved the middle class imaginatively, cases like Anand Vihar and Bandra. I used to frequent my jogging even then, accompanied by BBC and 'Outlook'. One day, I saw a group of migrant workers on the highway going in one direction, and later that day I came to know that the Telangana government had arranged trains for the migrants to go back to their home towns. The news was on the air that the actor, Sonu Sood had been helping the migrants from Mumbai to go back to their respective hometowns.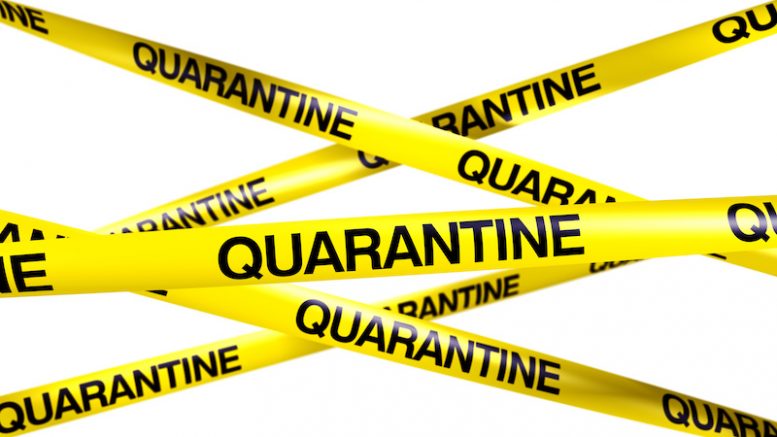 In the meantime, my friend and I thought that the time necessitated us to go back home. I called up the local authorities to know about the procedure of return, and they told me that I had to report at Simulbari, and the rest would be explained there. While I came back, at the airport, I could witness that social distance was something that went beyond our imagination. While boarding the flight and on arrival, there were regular announcements: 'please maintain the social distance'. Maybe, people were scared of social distance which already exists in the country for ages, though in many other forms, that they did not want further distance. We landed in Bagdogra and hired a cab to Darjeeling, and we were taken to the Eden Hospital for a swab test. After that, we took a sharing taxi to our respective areas. I was taken to my home, accompanied by friends and relatives; however, unlike previous times, no one helped me lift my baggage.
Fourteen days ago, I was quarantined in my house, and now I am permitted to go out. Today, when COVID19 India org website records India of 35 thousand plus cases and COVID19 world meters website records 250 thousand cases across the globe, I sit and wonder how the world has become a global village. To think that something that happens in some other part of the world―economic, political, social, cultural―will not have an impact on ours tantamount to my initial disregard of the BBC news about Wuhan coronavirus disease. With research on vaccines going on across the world, we can but rest our hope in the progress of science that it will, one day, rid us of this pandemic catastrophe. Till then, we ought to keep our humanity intact by thinking of ourselves and others by taking all the possible measures to prevent the virus from invading the larger human domain.
Writes: Bhaskar Lama. He teaches at the University of Hyderabad, Hyderabad.