Nearly around 4 months ago, a boy named Sanjeep Oraon was found Delhi Railway Station. The 13 years old, who could only see with one eye, was clueless about where he had reached and how he reached there.
Rebecca, a social activist and the Gorkha Representative at the Delhi Police for the Northeast Cell, was taking charge of the situation. It was found out that the boy belonged to a Tea Garden near Naxalbari. Rebecca informed a number of NGOs and Social Workers in Darjeeling, but none were willing to jump into the scene. Finally, contacts with the boy's family were established, but then they were too poor to travel to Delhi by themselves and bring back their son.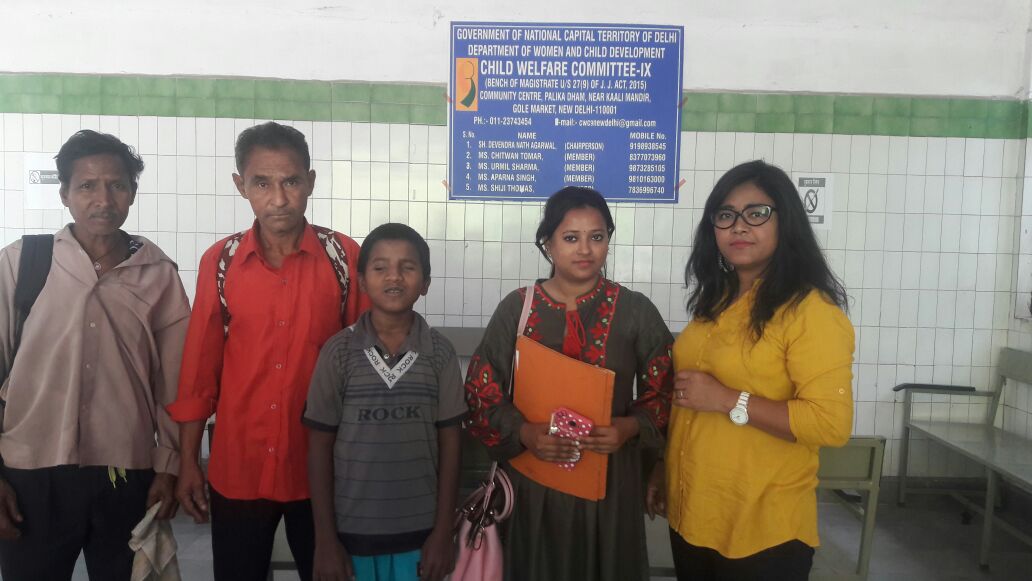 Meanwhile, Sanjeep was kept at various child shelters. He was to be presented before the court, who would examine his family and then grant his custody to them, or take appropriate measure.
In a very kind gesture, Prem Chettri of Hamro Swabhiman trust stepped in to help and paid for the travel expenses of the Sanjeep's family both ways. Sanjeep's father, who arrived at Delhi with a village friend, was left alone as his friend left as soon as they reached Delhi. Also, Sanjeep's father was found to be mentally disturbed.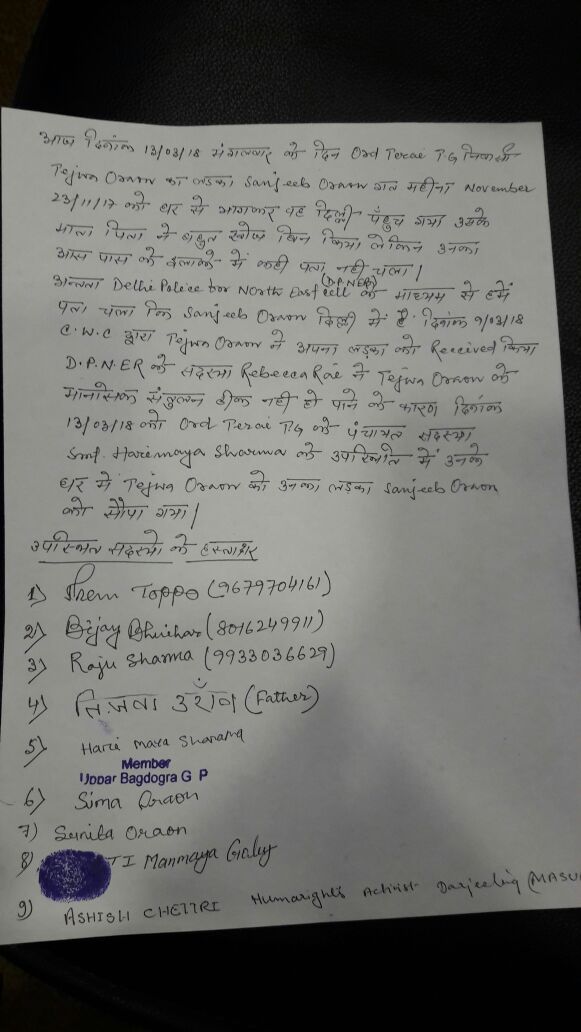 Finally, after months of hectic process, the judge was approached for Sanjeep's restoration. Everything was settled, but Rebecca herself had to travel with Sanjeep, owing to his father's mental condition. Rebecca, with a team of volunteers, travelled with Sanjeep and his father to their village and finally handed him over to his family in the presence of the Village Panchayat.
We thank the Delhi Police for Northeast Cell for their concern and approach. But most of all, we thank Rebecca for her selfless effort to re-unite Sanjeep with his family. We also thank Mr Prem Chettri of Swabhiman Trust, Nitul Borah, Siddarth Rai and Ashish Chettri from Human Rights Darjeeling for their valuable support towards Rebecca.