Everyone will have a Sonam Sherpa story to tell. From the multitudes of awestruck fans who, for the first time, witnessed Sonam set the stage on fire with his Les Paul. The fan-students (and their fan-parents) who made their way to Hauz Khas Village in Delhi every week to learn from the master himself. The bandmates-turned-brothers from India's biggest rock band with whom he traversed the length and breadth of the country (and beyond), spreading the good news of rock'n'roll. Collaborators in music with whom he was quick to share his gift with. His friends from school… Everyone.
When I first met Sonam in St. Augustine's School in Kalimpong in 1982, he was eleven and I was thirteen. We were standing outside the music room and he was carrying a cheap tobacco-sunburst, no cutaway, Calcutta-made Hobner, while I had an equally cheap, if not cheaper, hand-me-down Givson. The two of us were waiting for our guitar teacher to arrive so that we could get on with the business of learning to play the instrument. One couldn't help noticing that his guitar was much taller than him.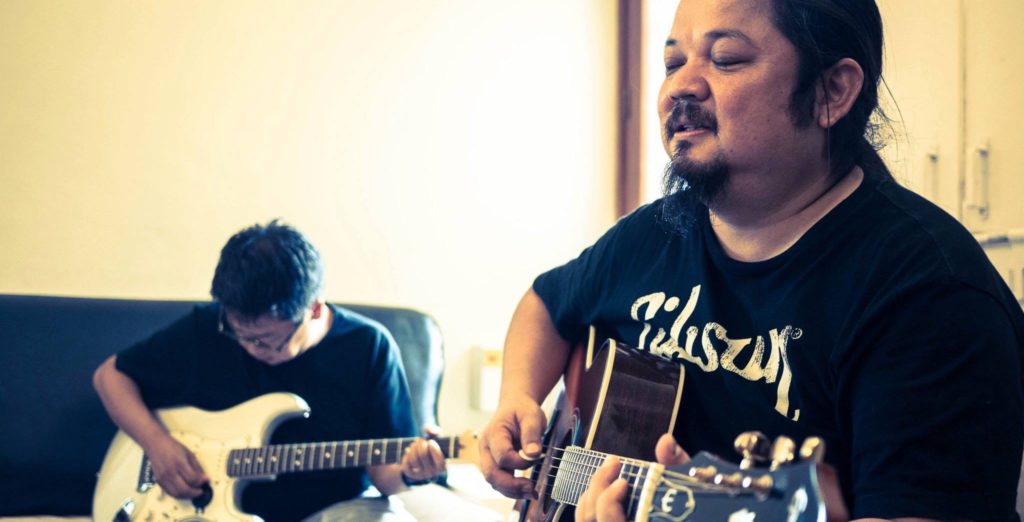 I don't think anyone had a clue then about how far that kid was going to go with the guitar, except for Sonam himself. Because while the rest of us got waylaid, he put all that he had, mind and body, into mastering the instrument. And boy, he did. Soon enough, in just two years, under the guidance of Mr Chandra Mohan Ghising (who, incidentally, also taught Adrian Pradhan and Bipul Chettri), Sonam began to be known and respected for his skill by his peers as well as seniors in the town. By '85, he and a few of his friends even had a band of their own – The Moondrops. But, like most high school bands, The Moondrops disbanded when the boys completed their 10th standard and went off in different directions. Sonam spent the next two years in Dr Graham's Homes, band-less.
Fortunately, for you and me, there was Delhi University. When Sonam arrived at Kirorimal College, he ran into some boys named Subir, Nitin, Prashant, Rahul and Chintan who were not just as skinny as him but equally passionate about making a name for themselves in the rock 'n' roll scene. And, that's how, in 1991, Parikrama came into existence. The rest, as they say, is history.
While I was trying to make my way up the advertising ladder as a copywriter in Delhi, Sonam and his friends were going from one college festival to another, building a reputation for being a band to reckon with. Soon, Parikrama headlining a college festival was enough to raise the brand value of that festival. But things were only going to get bigger.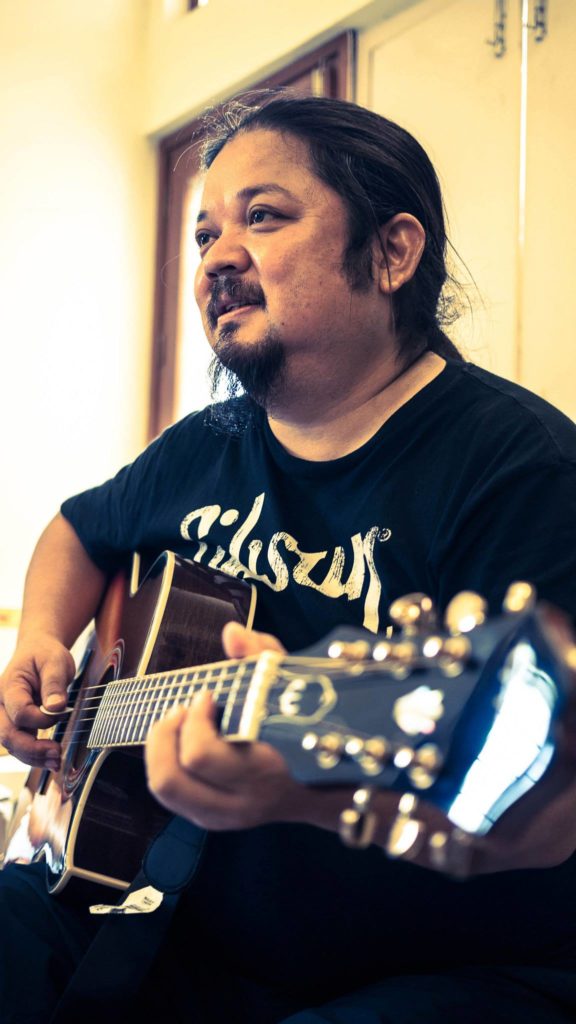 In 2007, when the iconic British heavy metal band, Iron Maiden, came to perform in India, Parikrama was their opening act. The gods of rock were so impressed by the band's performance, they invited Sonam and his bandmates over to the UK to perform at the Download Festival, one of the largest rock festivals in the world. If you check out the videos online, you'll see Sonam tearing through his guitar solos in his traditional Sherpa attire.
Before we knew it, Sonam had performed at the Kennedy Centre in Washington DC and venues in Dubai, Indonesia, Vietnam, Laos and Macau. He co-founded other popular bands in other genres like Mrigya and The North East Express. He composed and co-wrote the music for the feature film 'Manjunath'. He was featured as one of "India's Top Ten Guitarists" by Rolling Stone Magazine. AND Parikrama was featured on the cover of The Rolling Stone magazine. Hell yeah! I had a friend on the cover of the Rolling Stone!
But celebrity didn't seem to have had any impact on Sonam. He was, in my limited exposure to celebrities, one of the most accessible celebrities. He'd pop into a music store to pick up some gear and end up spending hours there because all the other customers wanted him to choose their guitars for them. Going out with Sonam meant waiting for him to finish shaking hands with every second young and not-so-young fan he would run into. At private gatherings, he would gladly give you access to his really expensive Gibson guitars, showing us new chords and licks, encouraging us mere 'Major-Minor-Seventh'-types to play a solo while he backed you up on an acoustic guitar.
Sonam was a gifted musician, but what made him so loved by all was the fact that he was truly generous with that gift. You can see that in the students who trained under him at The Parikrama School of Music in Hauz Khas, New Delhi. You can hear it in the stories told by other musicians, filmmakers and concert promoters. And from the fellow members of his church, where he never shied away from volunteering his gift every Sunday.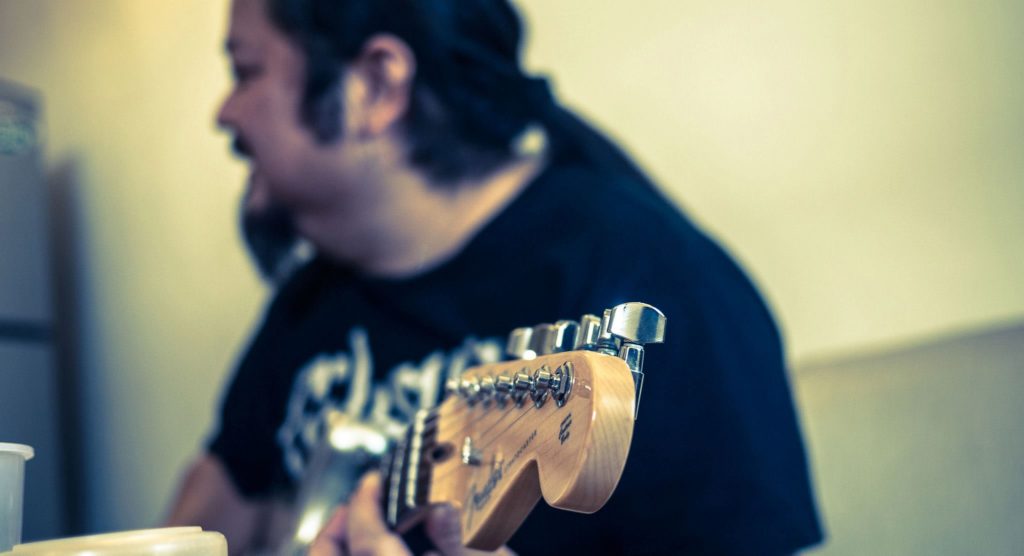 A rock musician's life is about being constantly on the road – always on the move, getting from one concert venue to another, across the length and breadth of the country, and, sometimes, beyond. If you were to add the time Sonam spent on collaborating with other artists, helping out friends and family or in the development of his young students, you'd think he wouldn't have time for anything else. But he did.
When he found out that my family and I would be moving to another country for a few years, Sonam and Dina, his wife, suggested that we meet for dinner at once. We were so caught up with the packing and the preparations, we would have declined the invitation if it hadn't been for him insisting on it. Now, I don't quite remember what we ate that December evening at Lha Kitchen in Safdarjung Enclave, but there was a lot of reminiscing about the years we had spent in Delhi together. We spoke about family, friends, our kids (who are growing faster than we can keep up), and we made plans to meet again soon. "Yes, brother! Feri bhetnu parcha hai!"
That was that last time I saw that Hobner-carrying boy from Kalimpong. And he had become much taller than all of us.
Writes: Nima Dhendup Namchu
This article was originally published here.