"Abuiii, tear gas le ta kya aakha poldo raicha!!" – I still remember people saying this line. I can still remember the fear of gunshot just behind my back and me running just to save my life like thousands of other brothers and sisters. They say we dwell for peace and did we not welcome it? Did we not settle for things even when we deserved more? Did we not spill our blood at the border and at our own place? Who would understand as they still mock us as foreigners? However, still worst was the day when own own people doomed us when we were still prepared to toil more, fight more and go hungry.
I've seen kids walking from Mangarjung to Nepal just for some kilos of rice, we walked kilometres howling and shouting just with a cucumber of 10 rupees to feed ourselves patiently awaiting for our dream that we worked for together and they said it was for the final time. We accepted it.
"Mirik jheel ko machha harayo, tara Gorkhaland vayena." Suddenly, someone said it's all over and we accepted it, peace restored, the school opened and yet again our voice that finally attracted the most of the national attention fazed off and people said," hills started smiling again" followed by numerous dramas of state-funded activities in the name of Football and cultural awakening.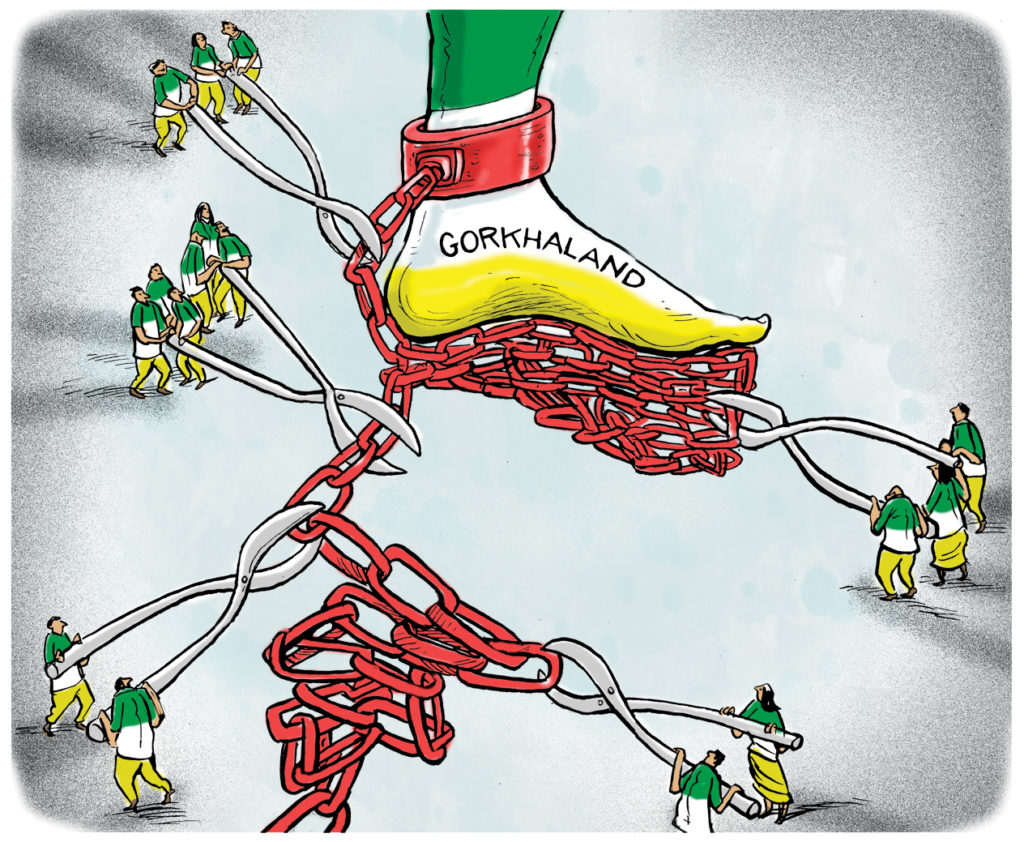 Yet again time judges us, we are at the altar of final redemption, we should think and act wisely, and most importantly vote wisely. We should understand who is our real foe and a friend. The Man never gives up and his threshold never allows him to surrender. Let they be ruined funded by the state. We will do it again, we will win step by step, bit by bit.
Jai Gorkha, Jai Gorkhaland, Jai Hind
Writes: Swadhin Rai