2021 West Bengal Elections are coming up, and from what we have seen, there are already attempts at buying Social Media Influence on behalf of IPAC.
Indian Political Action Committee also known as Indian-PAC or IPAC is a political consulting outfit headed by political strategist Prashant Kishor. IPAC was hired by Trinamool Congress after 2019 MP elections drubbing, to help TMC win 2021 West Bengal Assembly elections.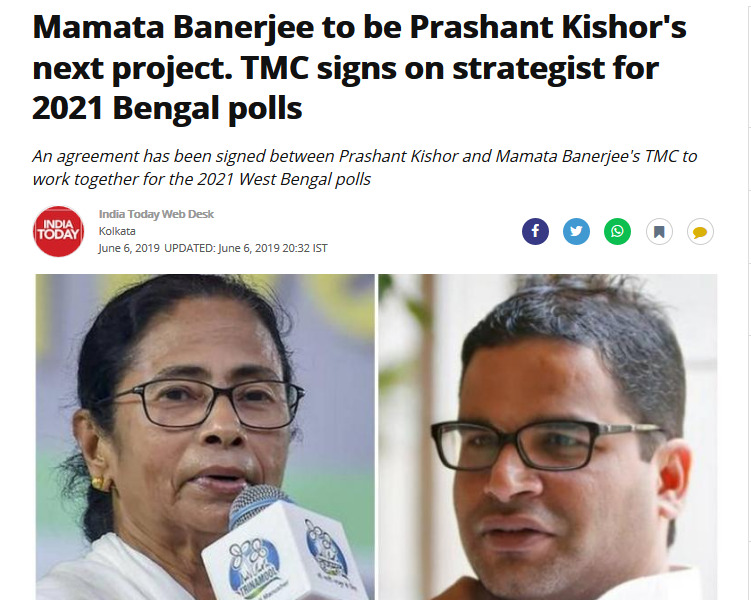 A few weeks after TMC hiring IPAC news became public; we had received this email from Nikita Chatterjee on July 31, 2019, writing to us, using the email account nikita.chatarjee102@gmail.com.
She had written,
"Hello Sir/ Madam,

Hope you are doing well!

We are reaching you through a Well-known Political Agency.

We are aiming to participate and make a meaningful contribution to political affairs and governance of the country, without necessarily being inclined to any political party. We integrated with so many political parties across the Country to make successful democracy and achieved tremendous victory in all the footsteps followed. We are heads up to work for a popular political party of West Bengal.

We completely appreciate the consistency and standards of your Facebook group. I hope you people will grant us access to reach your group members to make them understand the Political pride of West Bengal. We are completely prepared to aware of the west Bengal peoples what to consider for their state development. The country knows West Bengal as a generous state. The state with superabundant famous personalities of the World. Let's make the state more established together.

Our team will be happy if you accept and revert on our e-mail.

Thanks,

Nikita" [sic]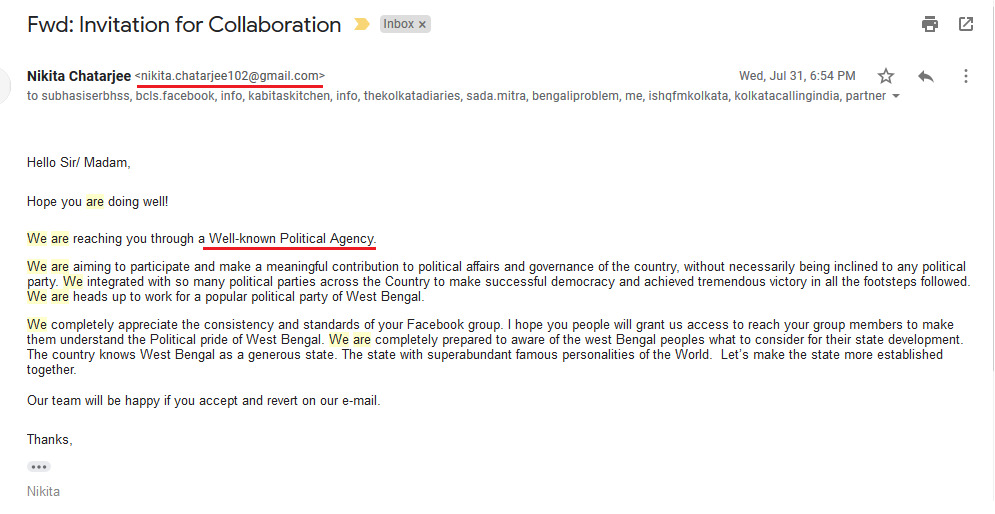 We didn't bother to respond to the email.
However, today again we received an email from one Avesh Singh, writing to us using the email address: avesh.singh@indianpac.com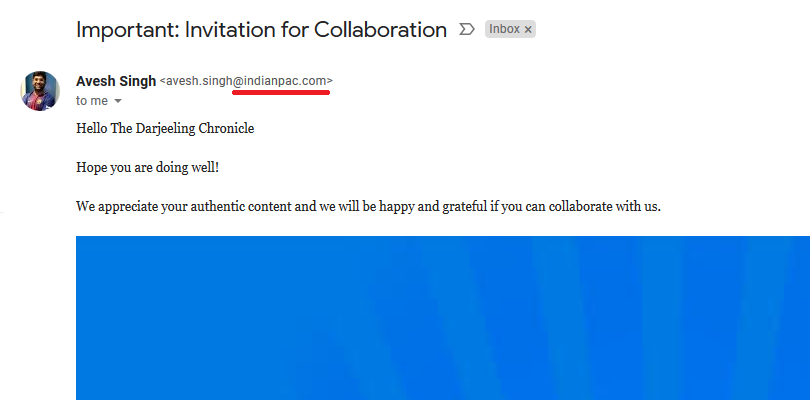 The content of his email is similar to what Nikita had sent, only this time it was sent in poster form, and this time around there is specific mention that they are going to PAY for their contents to be shared through our platform.
As you can see from the pic below, under the section Monetary Benefits it's mentioned…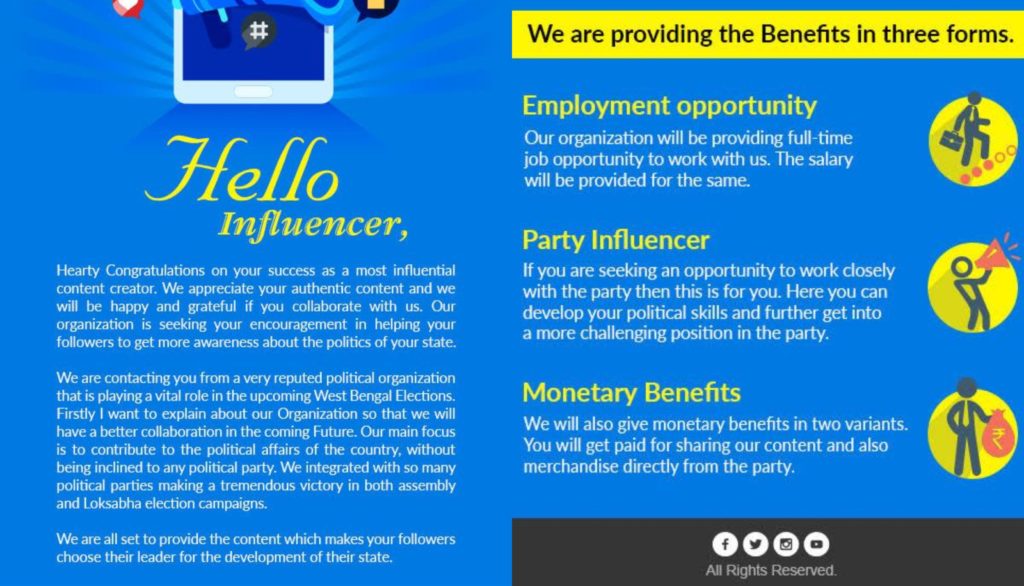 "We will also give monetary benefits in two variants. You will get paid for sharing our content and also merchandise directly from the party" [sic]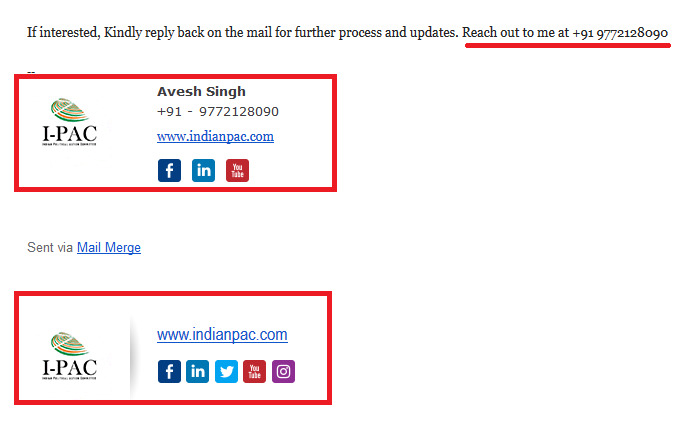 We do understand that as an outfit hired to run the election strategy for Trinamool Congress, they are well within their rights to enlist established media houses to give publicity to IPAC created propaganda in lieu of Payment.
Their seeking to buy social media influence, for money sounds a bit troublesome for democracy.
However we have this counteroffer to make to IPAC and through them to Mr. Prasant Kishor – get Mamata Banerjee to come out openly in support of Gorkhaland statehood – our entire team will volunteer for you and TMC for free.

Till then, please do know OUR PAGE IS NOT FOR SALE.