Sources at Malda Medical College and Hospital have confirmed that 13 new COVID19 positive cases were detected in North Dinajpur in the past 24 hours and 31 cases in Malda
The District administration/health department officials, however, say that in total 44 new cases were detected out of which 13 are from North Dinajpur and 31 are from Malda.
Cases found in almost all areas in the district like Raiganj, Kaliyaganj, Karandighi, Dalkhola, Islampur, Chopra.
North Dinajpur district was a 'green zone' until it confirmed its first three COVID19 cases on 9 May. Sources say all the patients are migrant workers who returned to the district recently.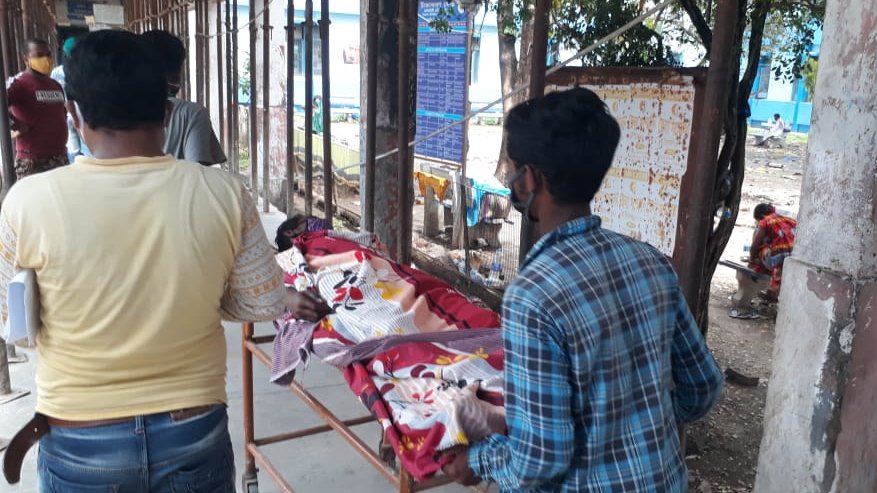 On May 9th national daily Statesman had reported that "the Raiganj Medical College and Hospital have referred two migrant labourers of Nooripur village in Raiganj in North Dinajpur district to the Beliaghata Hospital in Kolkata after they showed symptoms of the novel coronavirus. It is learnt that the duo yesterday returned from Kerala, where at least two cases of the virus have been confirmed."
Given its proximity to Bangladesh border health officials, wearing full protective gear, have been screening persons entering India through the Radhikapur Immigration check-post on the India-Bangladesh border in Kaliyaganj in North Dinajpur district.
"We are checking people who enter the country through the Bangladesh border for any symptom of the killer virus," health department sources had told The Statesman. It is learned that the health staff have also been screening personnel of the Border Security Force at the Radhikapur Border Outpost, while they were made aware of the virus and the symptoms.
NOTE – The story has been edited to reflect new figures as clarified by North Dinajpur district administration. Health officials in North Dinajpur now say there was a confusion in two names because of which they had earlier reported 34 cases from the district.