A three-days art workshop was held in Hayden hall, from December 4th – 6th, 2020 with the efforts of Samiksha Pradhan and assistance from Darjeeling Goodwill Centre (Shrawani Gurung and Mrs Radha Karki).
During the three-day workshop, classes were conducted on landscape, still life, and figurative painting. Altogether, 10 participants were selected for the event, mentored by Mr. Bobby Blown Wylde, from the famous London's Slade School of Fine Arts. Currently, Mr. Wylde is teaching art in Darjeeling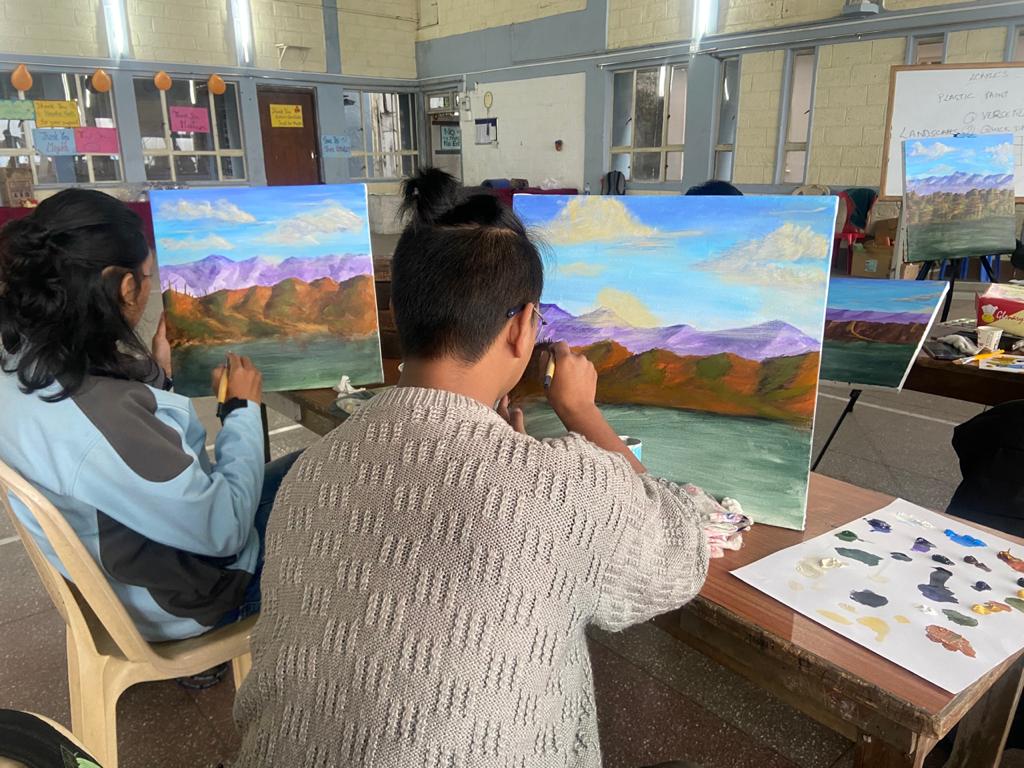 For TheDC, Nawami Gurung sat for a conversation with Mr. Wylde
TheDC: Welcome to Darjeeling, Mr. Wylde. What brought you to Darjeeling?
BW: I was working in London, eventually I came back to Darjeeling for my family. It is always good to return home after all.
TheDC: Could you tell us a little more about you and what drew you towards Art and Painting?
BW: I feel that painting was always in me since I was small. I used to sketch in my free time during my childhood. When I grew up, I received a lot of good comments and encouragements from my friends and colleagues who insisted that I pursue fine arts. Then, I decided to commit more time to my art. One always gets better after that.
TheDC: What do you hope to achieve from this masterclass?
BW: I hope more people will get inspired to take up art after this workshop. I also hope that the participants with all the knowledge they have acquired will impart some to their friends, neighbors, and other people interested in similar fields.
TheDC: A major challenge for artists of the region has been the inability to reach out to a wider audience and bigger art market. Do you have any suggestions/thoughts on this?
BW: One major factor would be the lack of appreciation and support from the people. Also, people do not want to invest their money in art. People buy various products that are available in the market in abundance, but however they do not wish to spend the same amount in art. A painting takes time and it will not be the same next time the artist paints. There will always be differences in every attempt. This is what makes painting unique.
I would obviously suggest the audience indulge themselves in buying art from our local artist.
TheDC: Do you conduct such masterclass workshops frequently? Where is your next stop after this?
BW: I have conducted such workshops abroad and in other places of India but this is my first time in Darjeeling. I am not sure about the next workshop here. I really don't have an idea about such an initiative.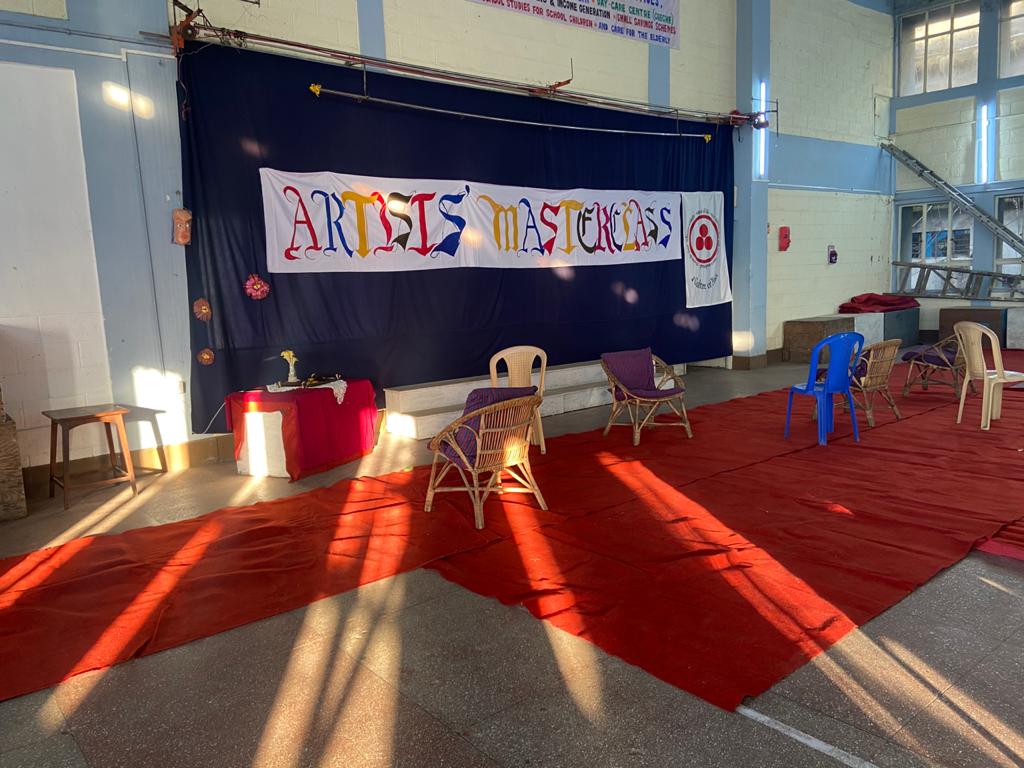 We also interacted with the organizer, Samiksha Pradhan about the event and her motivation behind organizing the art workshop.
TheDC: How did you come up with this concept for Art Workshop?
SP: We don't have many fine arts institutes for learning even if somebody wants to pursue fine arts as a hobby. There is a lack of space for learning and teaching with financial barriers as the main factor. This workshop is to help our artists to improve their skills and explore their own creativity and reach a better emotional state.
TheDC: How did you come up with this concept for an art workshop?
SP: I wanted to learn sketching and painting last year in 2019, but it was difficult to find teachers and also the expense was too much. Luckily, I got a self -taught artist Sandeep Oli who taught me Sketching for a few days.
Another incident that struck me hard was an interaction with a youngster who wanted to become a tattoo artist but her parents were not supportive. The lockdown months allowed me get in touch with my creative self and helped me to mitigate my emotional and mental state.
All these experiences together helped me to conceptualize this art workshop.
TheDC: How have people and participants received this workshop?
SP: They have received it well. The workshops went as planned. Also, the participants dedicated their time and energy in this. The only challenge I feel for the participants was to finish their paintings on time.
TheDC: How do you plan to continue supporting the artists?
SP: I hope to organize such workshops in the future and make a close community of artists. I am also planning to find sponsorships in art colleges of India for our artists. Currently, the plan is to organize an art exhibition for sustaining my plans.
We also caught up with some participants to know what they hoped to learn from the workshop. Most of them answered that they wish to learn the techniques of painting and how to use acrylic. They were eager to learn about the various types of paintings and different mediums of it.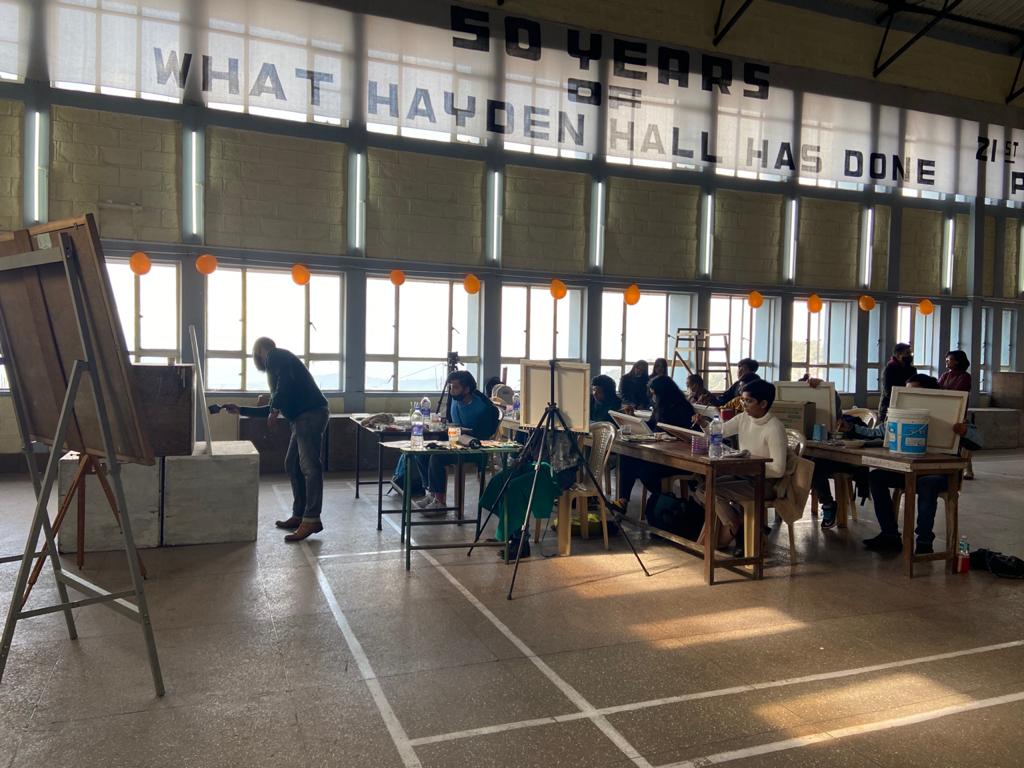 When asked what does being an artist mean to them, the most interesting response we received was that "to me an artist is a name of honour and pride. One becomes an artist after many years of sacrifices, failure, hard work. An artist is the one that creates life from nothing like a blank canvas turning into a beautiful and meaningful painting."
Report by: Nawami Gurung on behalf of TheDC.