Dr. Tsheten D Sherpa is a Pediatrician based in Darjeeling. Many people with children have common queries regarding COVID19 in their babies, so she has created a list of FAQs of COVID19 in children.
1. What can we do to protect children from getting infected?
As with any other individual, wearing masks and washing hands frequently, maintaining a safe distance, etc is important. We need to offer our children a balanced diet and keep them physically active. WHO recommends masks for children above the age of 12 years.
For children between 5-11 years, decisions may be taken based on the ability of the child to comply with the appropriate use of mask and under adult supervision only.
2. Are supplements necessary?
Supplements are not needed in a child who is not deficient.
3. I am breastfeeding/ pregnant, should I take the vaccine?
Yes. The government has allowed vaccination for both pregnant and breastfeeding women.
4. Is my child protected if I get vaccinated?
If you are breastfeeding, the baby will receive antibodies, thus protecting your baby. Even if you aren't breastfeeding, your vaccination decreases the risk of severe infection to you and thus your baby. However, though the vaccine reduces the chance of severe disease, you CAN still transmit the infection to others (including your children). It is absolutely necessary that you DON'T get a false sense of security after receiving the vaccine Mask/ Handwashing/ Social distancing still needs to be meticulously followed.
5. I have tested positive for COVID19. How to protect my baby/child?
If you are a breastfeeding mom, you don't need to stop breastfeeding. Wear a mask while breastfeeding and frequently wash hands and sanitize surfaces.
If other members of the family are infected, isolate the baby/child from infected members and watch for signs of infection ( fever/ cough/cold/ sore throat/ rashes/ diarrhea, etc).
6. My child has a fever. What to do?
Keep the child hydrated. Give fever medication like paracetamol and consult your pediatrician.
7. My child has tested positive for COVID19. I am scared.
Luckily for us, very few children have developed the severe disease, with most children having no to mild and moderate symptoms. So you don't need to panic. Keep in touch with your pediatrician.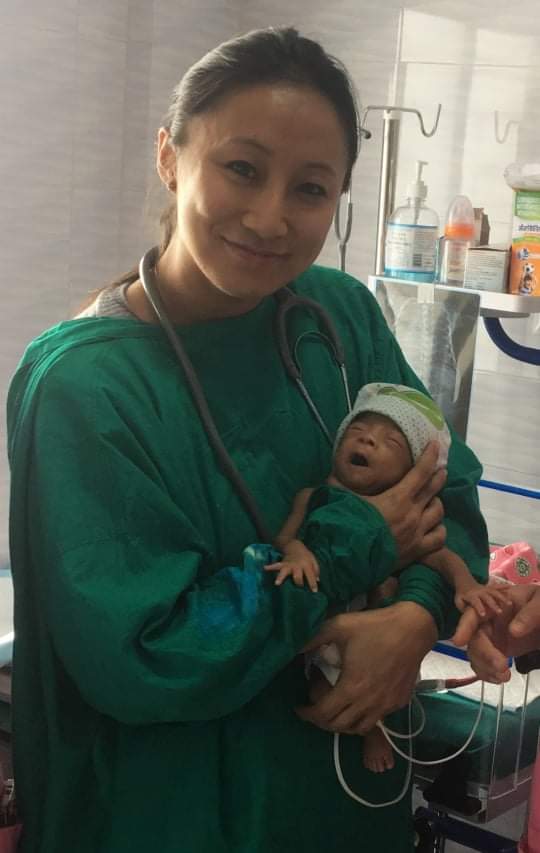 8. Will the third wave affect children more?
As explained by the IAP 'spectrum of illness is likely to be much less severe in children than adults, there is only a remote possibility of children being more severely affected than adults in the next wave. As per data collected in waves 1 & 2, even severe Covid infections in Children are less likely to require ICU admissions'.
9. My child has become unusually irritable and naughty lately
Parents of children cooped up in their homes with no contact with other children, especially in nuclear families have complained about their children becoming more destructive/naughty/ irritable. Children have so much energy which would normally be spent playing with friends or running around in the park. All that energy is bound to be channelized elsewhere.
BE PATIENT WITH YOUR CHILD. Keep him/ her occupied in various activities, involve them in the chores you do, ensure some form of physical exercise. If you feel you cannot manage, don't forget to reach out for help.
10. My child's routine vaccination is due. Should we get it?
Yes. Routine vaccines are to be taken as per schedule while taking COVID-appropriate precautions.
Dr. Tsheten is an alumnus of Loreto Convent Darjeeling. She did her MBBS from Medical College, Kolkata, and her MD in Pediatrics from Safdarjung Hospital, New Delhi.
For more queries you can email her at tsheshe24@gmail.com