Yesterday, a few social media pages has posted news of dead fishes in Mirik lake and speculations had ran rife as to the cause of these fish deaths. While the famous Mirik lake has seen its share of deaths due to pollution in the past, this time around though, the cause of deaths has created a definitive political stink.
While those in the opposition have blamed TMC held Mirik Municipality for the deaths, others have said that the dead fishes were probably a part of the fishes released in the lake yesterday.
Blaming the Municipality, one of the opposition leaders said, "Mirik Municipality is to be squarely blamed. There is a huge encroachment in and around the lake and the Municipality has given them holding number without any checks. These houses and hotels do not have proper septic tank or garbage management, so all the filth goes to Lake. During construction people do not dispose of mud cutting and wait for the rains to wash all the mud to the Lake instead. Mirik Municipality does not look into any of these aspects while approving the construction plans."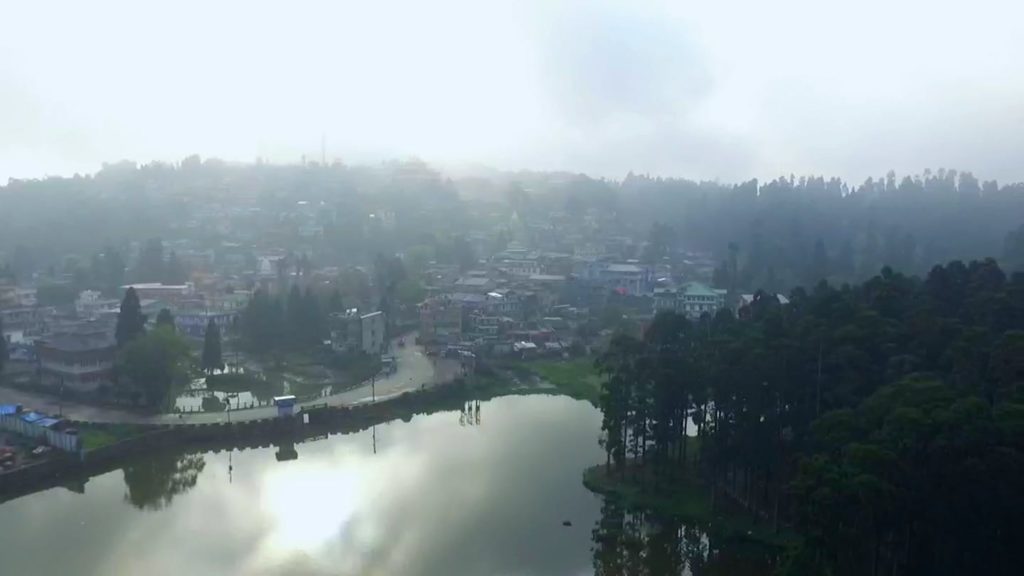 The opposition leader further said, "There is a huge amount of deforestation in tourism area. Mirik Lake which was once surrounded by greenary is now becoming a concrete jungle. Is this the model town Mamta promised? Mirik Park which was green now looks like a tomb of some nawab with marble huge structure which has no purpose but just to waste tax payers money."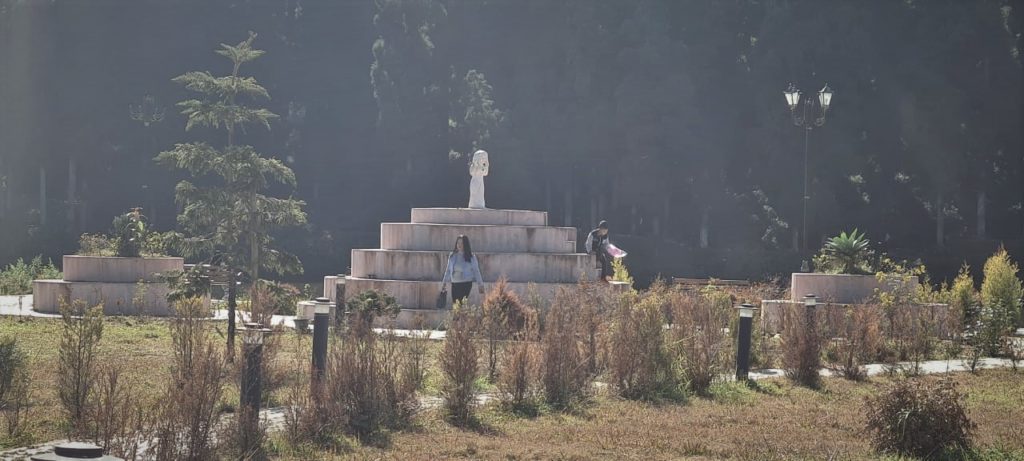 He added, "anybody can do anything if you are in TMC, legal building height in Mirik is ground floor plus two floors but municipality employee have constructed ground floor plus 4 at the heart of Krishnanagar Bazar. The parking spot had a municipality public toilet and served a connection between Mirik Bazar and Krishna Nagar even before the lake was constructed has been blocked just for the interest of Thurbo Tea Garden (Tea by the Lake).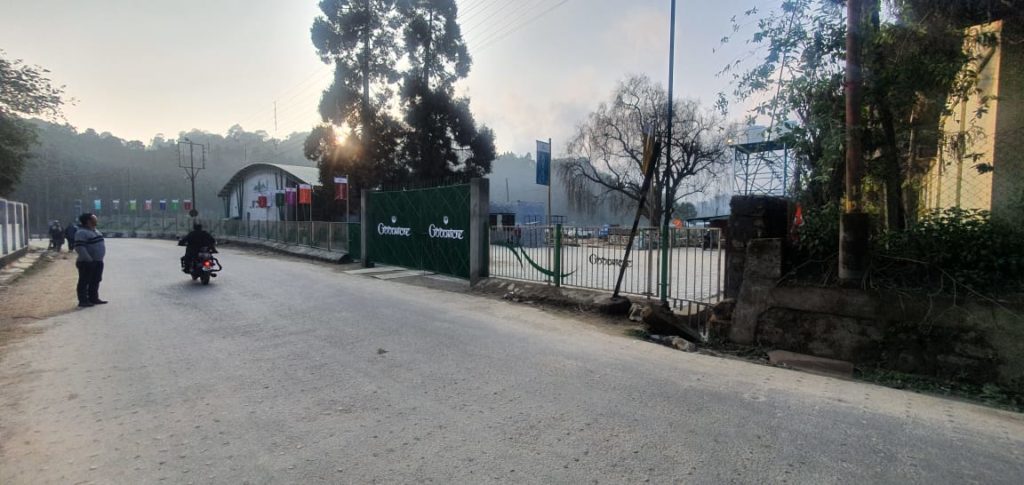 "Cleaning and construction of protection wall of the Mirik Lake is a project under Fishery Dept, but they are constructing a path which is more than 6 feets, and goes right from the main pool to the hotel of the contractor who is a hardcore TMC cardre. So next time when you visit Mirik don't be surprised if you see a hotel of TMC supporter right in middle of the lake" he added
"Mirik has become Mamta's very own model town" he concluded.
A few locals have however informed us, "yesterday around 12:30 monks had come with three vehicles from Siliguri and released fishes in the lake after prayers. From what we can see, most of the dead fishes are of the Labeo Bata variety, and some fishes were probably brought dead as they had brought the fishes from Siliguri. I think it is these dead fishes that are surfacing, as the local variety of fishes are silver cup, grass cup, katla which have not surfaced yet."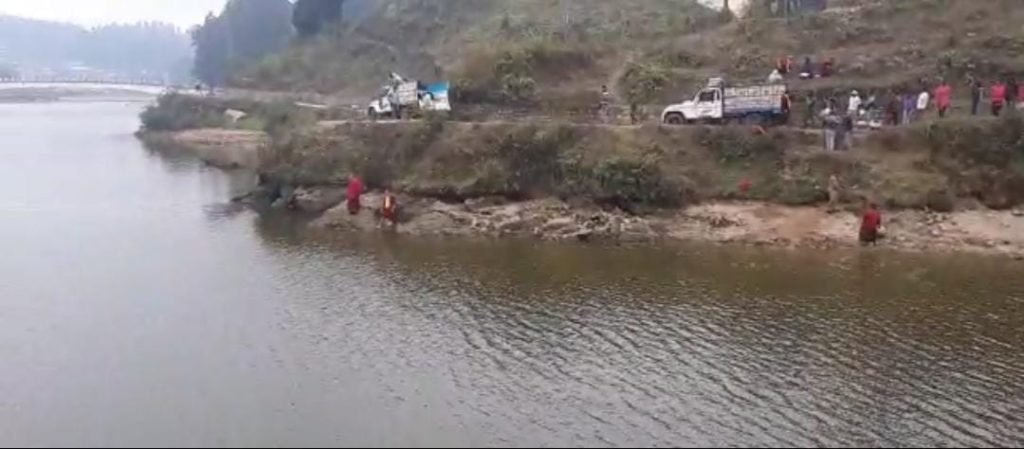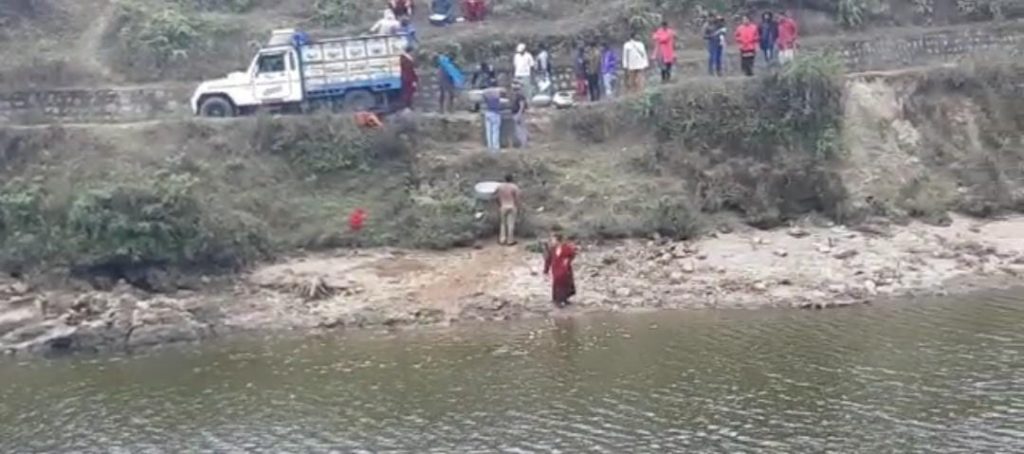 The monks at local Bokar Gumba have issued a press statement, clarifying that they did not release any fishes, "We would like to make clarify from the Bokar office that we have never ever engaged with this type of activity either individually or as a organization. Particularly, we have nothing to do directly or indirectly with the recent incident of the Mirik Lake," reads the statement.
However, locals have informed us that those releasing the fishes yesterday were from Deorali Gumba, Sikkim and not the local gumba.
Clarifying one local TMC leader said, "The rejuvenation of Mirik Lake has been going on since 2020, however, not much head away could be made due to the prevailing COVID situation. The work has been restarted to clean the lake and make it habitable for all life forms again, as soon as the lake rejuvenation work is completed."