Himalayan Mountaineering Institute set a new milestone in West Sikkim, in close proximity of Mount Kanchenjunga the third highest peak in the world, by undertaking the first ever trial of Sports Skydiving with an aim to introduce skydiving as annual event.
The concept was initiated in 2019 by HMI. On 15 Dec, 2020 Gp Capt Jai Kishan, Principal of HMI, Darjeeling with support of Pelling Tourism Development Board and Sikkim Tourism Department undertook skydiving from a Tandem paraglider from a height of 7700 AMSL. The tandem paraglider was flown by Shri NIM Tshering Lepcha. The technical support and operational support provided by SH. Ram Bhandari of Adventure 365.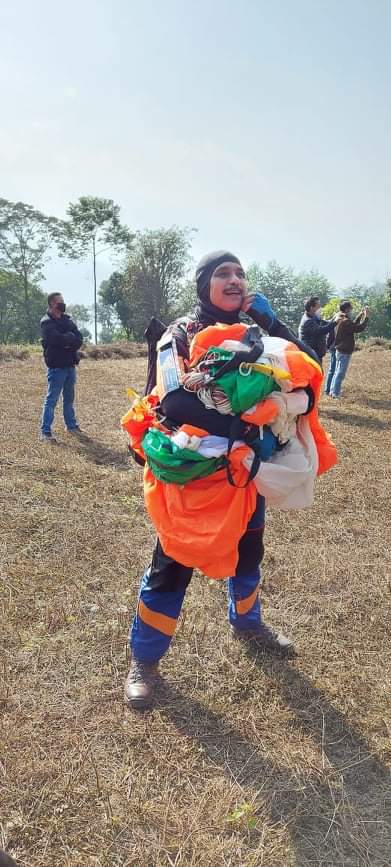 The skydiving was dedicated to National Youth Festival 2020- 2021, to spread awareness to general mass about the importance of wearing masks, follow healthy lifestyle and promote FIT INDIA.
The successful trial by Gp Capt Jai Kishan (49 years old) in proximity of Mount Kanchenjunga will be a new milestone for aero sport enthusiasts to undertake skydiving jumps during Kangchenjunga Skydiving Events proposed to be organized annually by HMI, Pelling Tourism Development Board. In years to come HMI intends to introduce Kangchenjunga Skydiving Event as annual event during mid Nov to end of Dec at Himalayan Mountaineering Institute (HMI) Base Camp area (14600 feet) located in Kanchenjunga National Park. The ground coordination were done by Subedar Kiran and SH. Tshering Sherpa from HMI.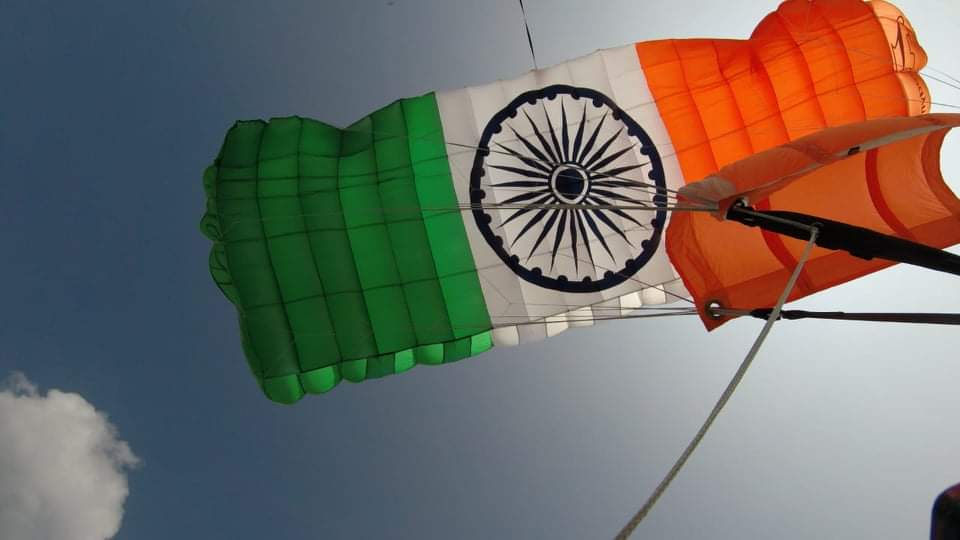 Considering the risks involved, including Small landing zone, unpredictable winds and clouds conditions, operational limitations while doing skydiving from para glider in absence of Buddy jumper or jump master, The officer took additional insurance cover including fatal accident.