April 14, 2019: Legendary Nepali singer Smt. Aruna Lama (Pradhan), born in Darjeeling, was conferred the prestigious Nepal Ratna, Mahaujjwal Rashtradeep Award (Suprabal Janasewa Shree Tritiya) for her contribution to promoting Nepali music around the world. The President of Nepal, Bidya Devi Bhandari conferred the award at a special ceremony held at the Office of the President, Maharajgunj.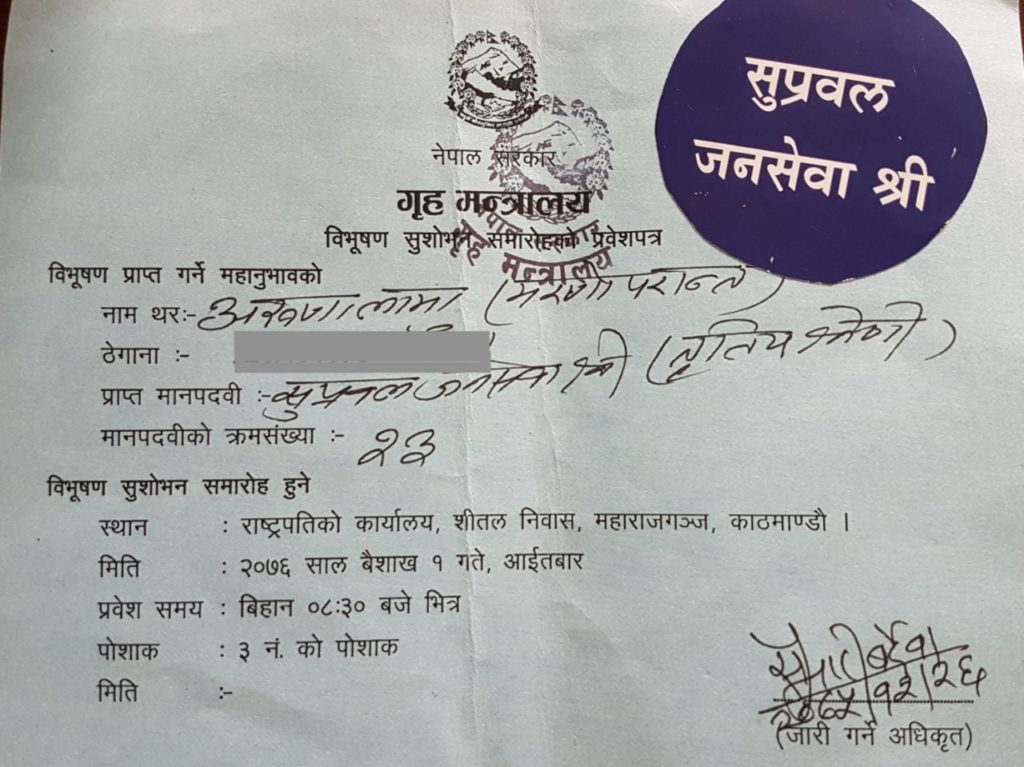 Born on the 9th of September, 1945 at Ghoom Pahar, Darjeeling, Aruna Lama is popularly known as the "Nightingale of the Hills". She has rendered hundreds of Nepali songs and left an indelible mark as one of the finest Nepali singers.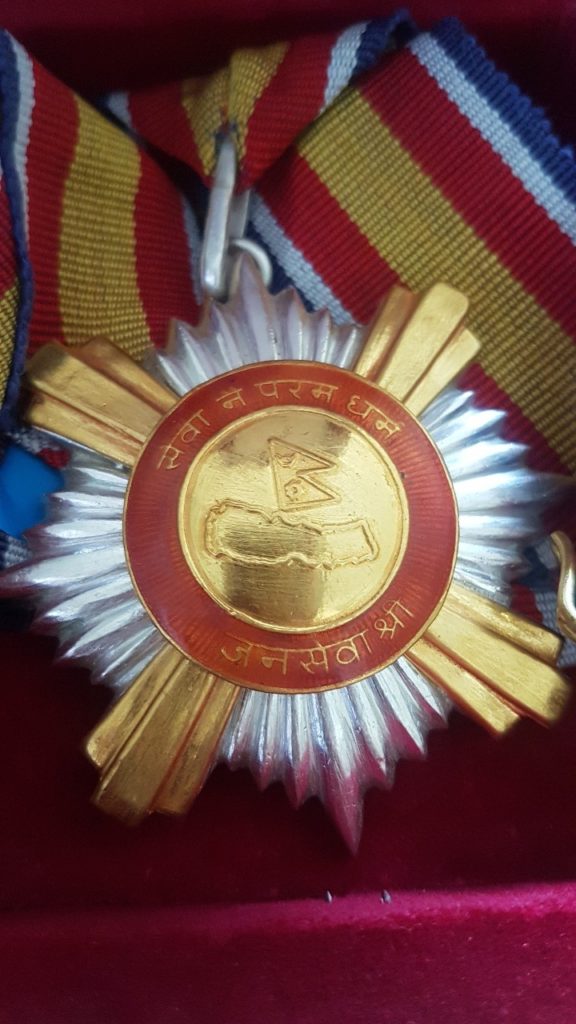 The illustrious title by the Nepal government is conferred on Nepali citizens and foreigners who make outstanding contributions to the welfare of Nepal and Nepali language and art.