West Bengal Chief Minister Mamata Banerjee has gone on a dharna, while companies of Central Reserve Police Force (CRPF) have been deployed outside CBI regional office in Kolkata, following a tense standoff between CBI and WB Police.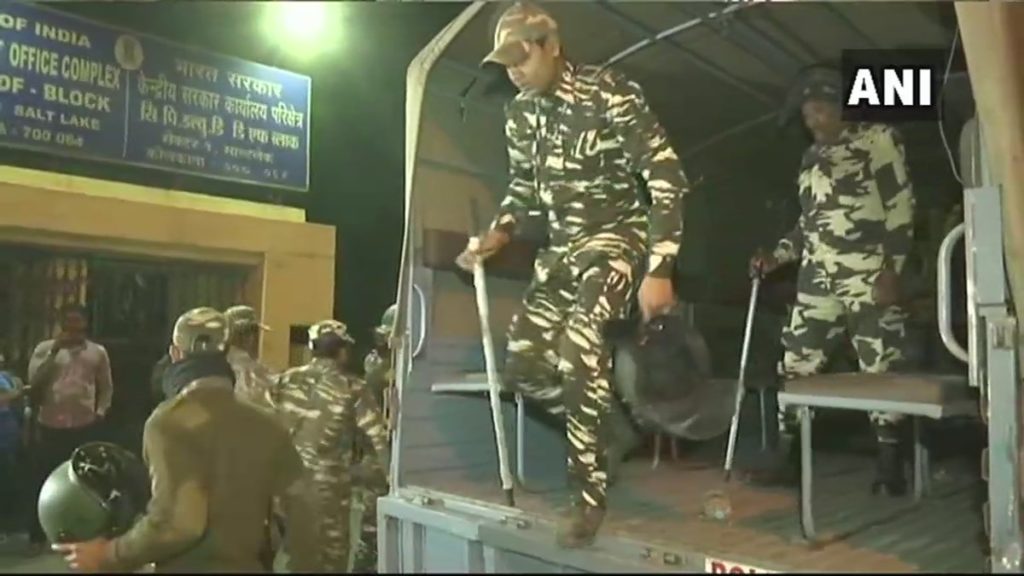 Earlier a massive contingent of Police force from Bidhannagar had assembled outside outside the CBI regional office at CGO Complex, Kolkata. Sensing trouble, CRPF has been deployed to protect CBI officials.
Meanwhile, Mamata has called CBI attempt at interrogating Kolkata Police Chief Rajeev Kumar as an attack on the Federal Structure, and she has sat on a dharna.
Earlier she had said, "I will sit on a 'Save the Constitution' dharna at Metro Channel."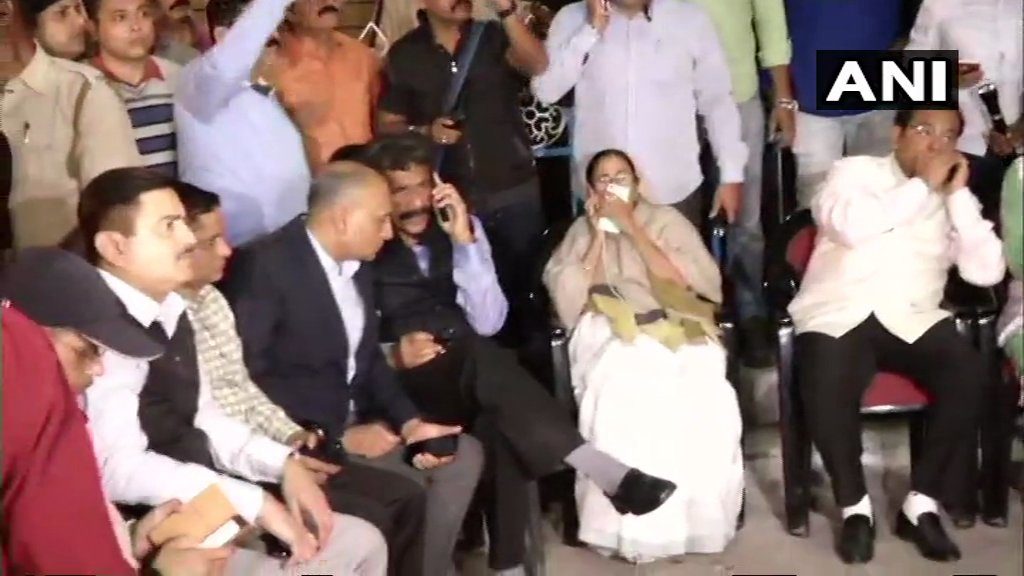 Weirdly enough, Kolkata. Kolkata Police Commissioner Rajeev Kumar who had been missing for days has surfaced today, and he is also present at Mamata's dharna site, sitting next to her.
CBI team had gone to interrogate Rajeev Kumar over Sarada and Rose Valley Chit Fund ghotala related computer hard drives that contained important information that have allegedly gone missing.
Meanwhile BJP leader and in-charge of West Bengal Kailash Vijayvargiya has said, "Democracy has ended in WB, CBI was investigating on orders of SC but they didn't allow them. CBI officers were detained, this is the first time something like this has happened since independence, we condemn this."