This past week has been, what Alice in Wonderland aficionados would call "madder than the hatter." Politics has always been a nasty business, but it also provides tremendous entertainment and source material for my weekly column. Here are my top picks for the week.
Times Magazine cover is Editor's creation and Aatish Taseer is not a Pakistani
The 20 May issue of the TIME magazine created major seismic waves across the nation. The cause lay with the editors for the over-the–top headline "India's Divider-in-Chief' to provoke, titillate and boost market sales at the time of Indian elections.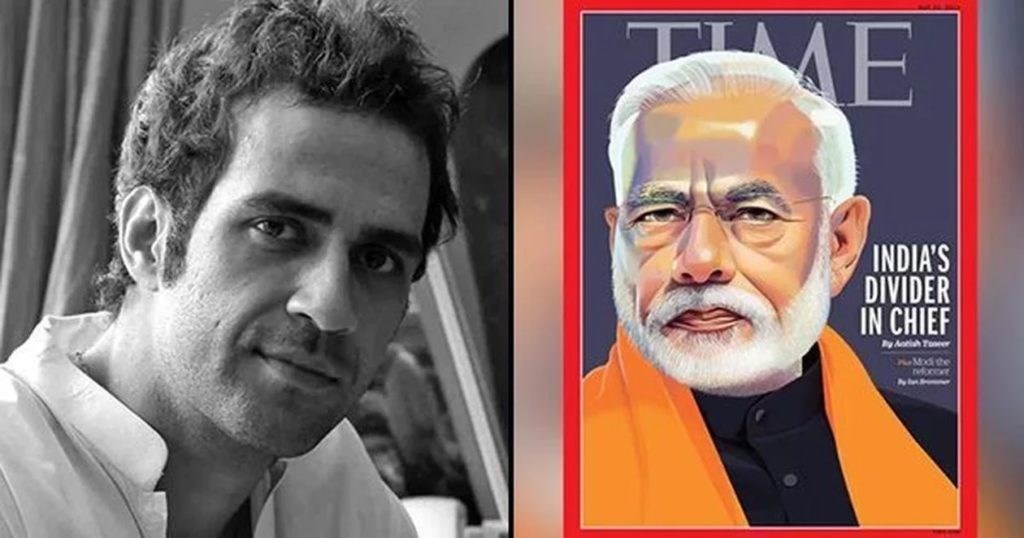 The cover headline, from my decades of media experience, is generally given or cleared by the editor. And who receives the flak? The writer Aatish Taseer! His article does not really justify the headline. Pull out a few barbs and the article is in fact a well-written essay looking at the pros and cons of Modi also appreciated for taking a stand against Triple Talaaq.
As for the Paki-bashing that Aatish is subjected to. He is actually an Indian, now a British citizen. Born in India as a love product of a weeklong affair and 'marriage' between Indian writer Tavleen Singh and late Salman Taseer, a wealthy politician who visited India in 1980, Aatish grew up in India with his mother. On the contrary, Aatish had a difficult relationship with his father who shirked from acknowledging him. In fact, Salman Taseer reacted furiously to his son's book 'Stranger to History: A son's Journey through Islamic Lands' which touched upon Aatish's emotions as a son whose father abandoned his pregnant mother. In 2011, Aatish wrote two stories with controversial headlines—'Pakistan's Rogue Army Runs a Shattered State' for Financial Times; and "Why My Father Hated India" for Wall Street Journal, claimed to have been misleadingly headlined by the editors.
In the TIME article, others are not spared. Rahul Gandhi is described as "an unteachable mediocrity" and that the Congress party "has little to offer other than the dynastic principle…And that the party lacks "political imagination", something that is demonstrated by the Congress choosing Priyanka Gandhi-Vadra—Rahul Gandhi's sister—into India's political arena."Aatish also describes the Brexiteers, Donald Trump and Imran Khan as champagne neo-fascists.
On the other hand, another article in the same issue by Ian Bremmer, the Editor-at-large of TIME gives a very positive perspective on Modi. His story is titled "Modi is India's Best Hope for Economic Reform".
Last word of course comes from PM Modi himself with "TIME magazine is foreign, the writer also said he comes from a Pakistani political family. That is enough for his credibility." Anyway a magazine's shelf life is only a week as we go on to the next big news.
Madder than the Hatter – popcorn please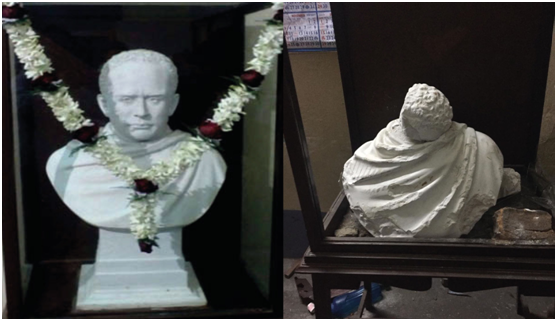 The summer heat combined with elections has been pop-corning the craziest outbursts. Territorial Mamata had given lots of threats over intrusion into her domain. So it was no great shock when all goons broke loose on14 May as BJP President Amit Shah entered Kolkata for his election rally. Unfortunate, that in the fray the bust of Ishwar Chandra Vidyasagar also suffered casualties. Lesson to be learnt is all busts and statues should be erected far above reach of mobs.
Amongst the popping hot popcorns was the Mamata meme (her face superimposed over Priyanka Chopra's 'Mad Hatter' outfit for the 2019 MET GALA) leading to Priyanka Sharma being jailed. If that is not "Madder than the Hatter" move, I don't know what is.
Nathuram Godse also popped up from the past, being called a 'Hindu extremist' by actor Kamal Hassan and 'patriot' by BJP Pragya Thakur who has been chastened for her foolhardy remark by Modi himself. Somewhere ex-Kolkata Police Commissioner Rajeev Kumar also pops around under CBI heat. Mamata blames the Election Commission of being RSS and Modi supporters, brothers, what not. Shiv Sena equates Mamata's rule to the Marxist era. Seems Mamata has run out of expletives as she rallied the crowd to chant 'Chowkidar Chor Hai'.
Video footages from Bengal are full of 'chechamichi' and 'mobgiri'. Mamata wants to do all kinds of things to Modi including breaking his teeth and sending him to jail, snapping at his heels by running a parallel rally at Madhurapur,WB.  
As I close this weekly piece, news of terrible violence from Bhatpara near Kolkata has come in. BJP leader Arjun Singh has been allegedly shot amidst exchange of gunshots, bombs and arson. This does not sound like democratic elections but a literal Battle for Bengal.  Reminds me of the 1757 Battle of Plassey when Lord Clive's forces subjugated Siraj-ud-Daulah, Nawab of Bengal. Experts say this just a warm up to year 2021.
May peace prevail today as Bengal completes the final phase of polling today.