In the past one week, the Gorkhaland Territorial Administration has been mired in GTA Teachers Appointment Controversy. Allegations of nepotism, favoritism, appointment of under-qualified and undeserving teachers have abound.
On our part, we haven't investigated into this matter, as this is a huge undertaking, but in the due course of time, we hope to bring to light some stories after talking to the teachers, parents and school authorities concerned.
In relation to this, today, we received this mail from one of our readers. It said…
"I hope team DC must already be aware about the fact that in past few months the appointment of high school and primary teachers have caused some stir in hills, this is just the pdf sent to me by a friend and its a absolute joke maybe you've already accessed to it. Still hoping someone with more data and information could come up and make it public how much illegality is going on regarding the education in hills."
We are sharing the full list here, so that those who are aware of the individual cases of nepotism, favouritism, illegality of appointment and more can point us in the right direction.
Anyone who wants to contribute towards identifying controversial appointments, can kindly go to this link and update the necessary details: https://docs.google.com/spreadsheets/d/1fApLsOc0zgfSH7DKovbWFfLM5-gIpBetdFCObk4PVCY/edit?usp=sharing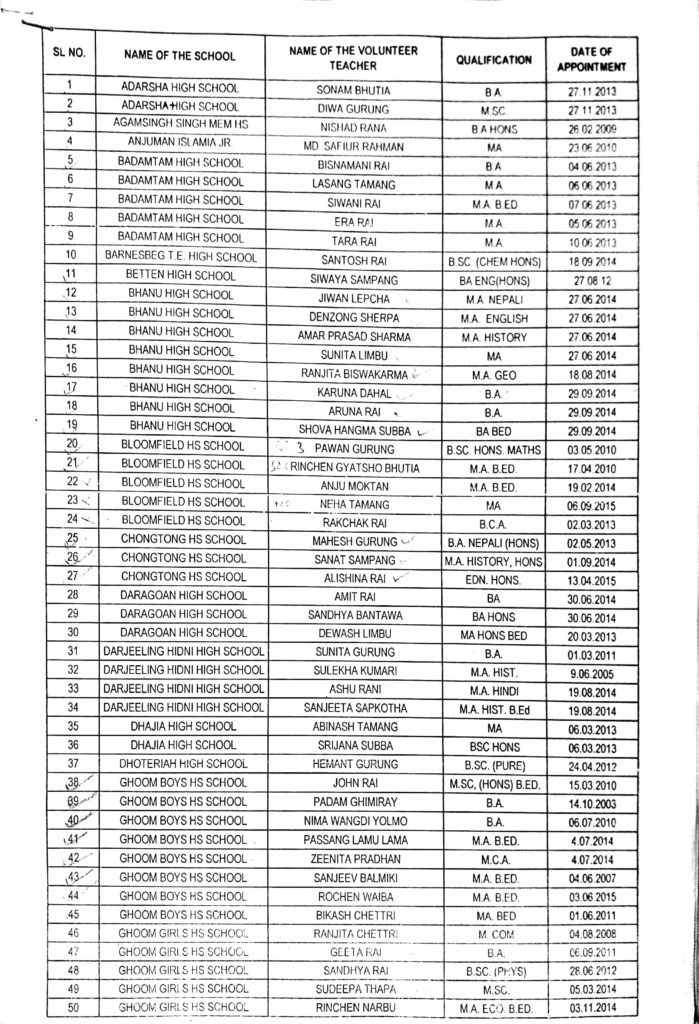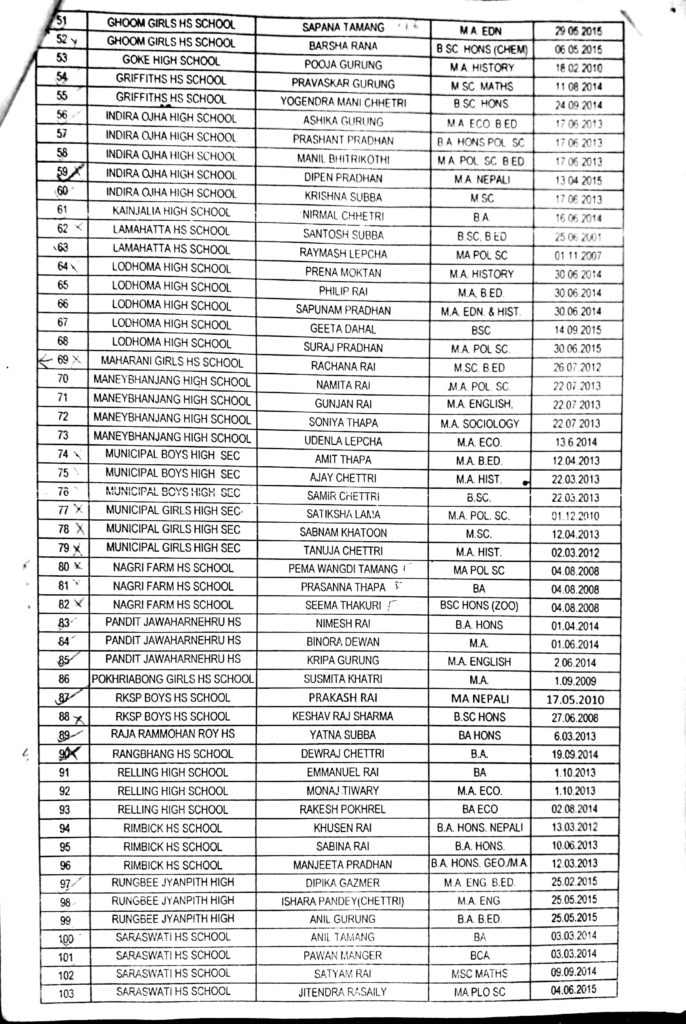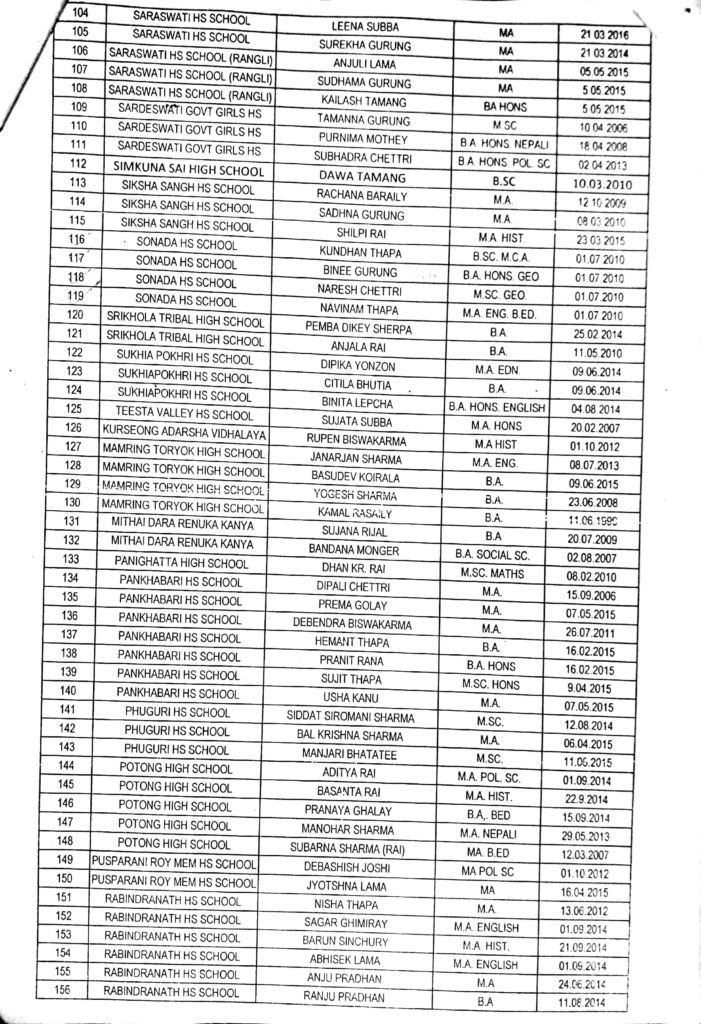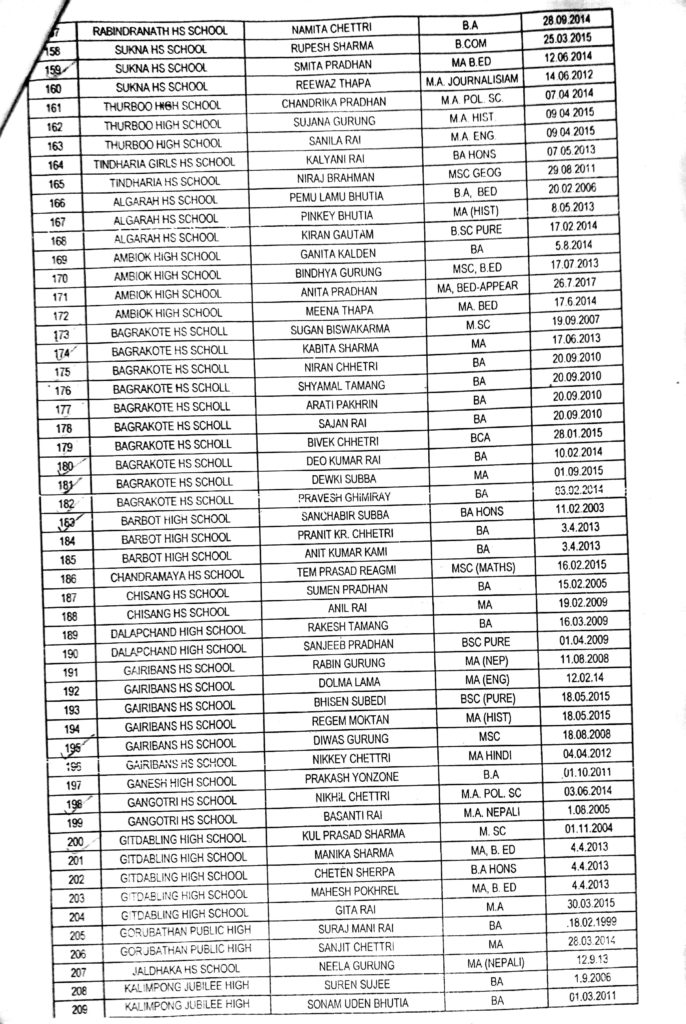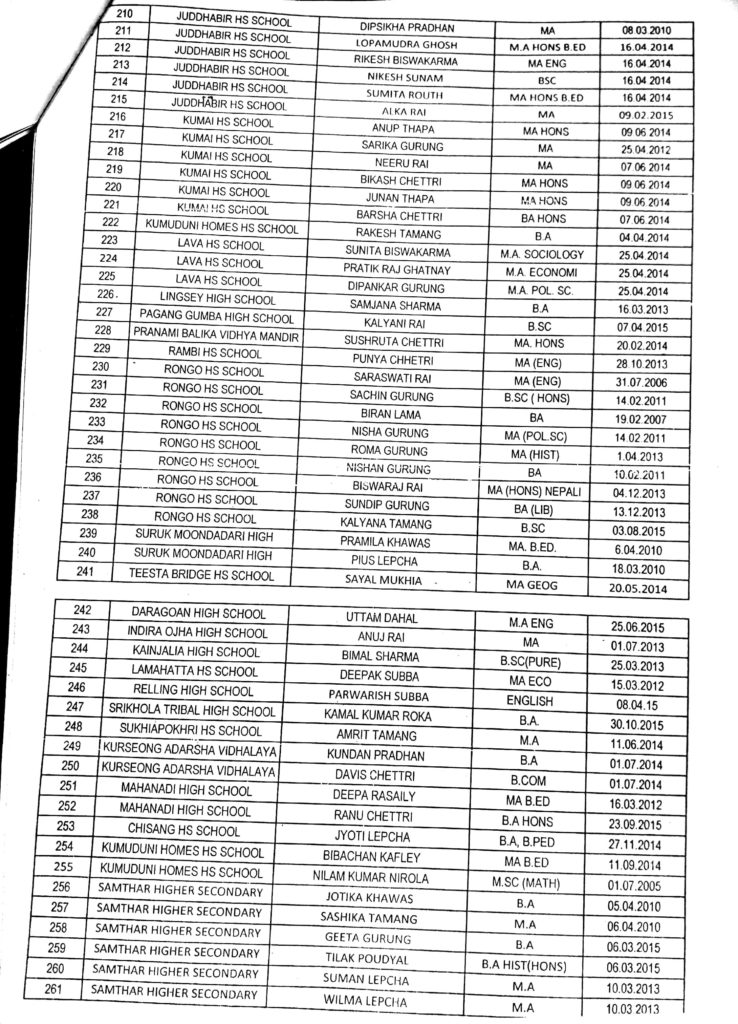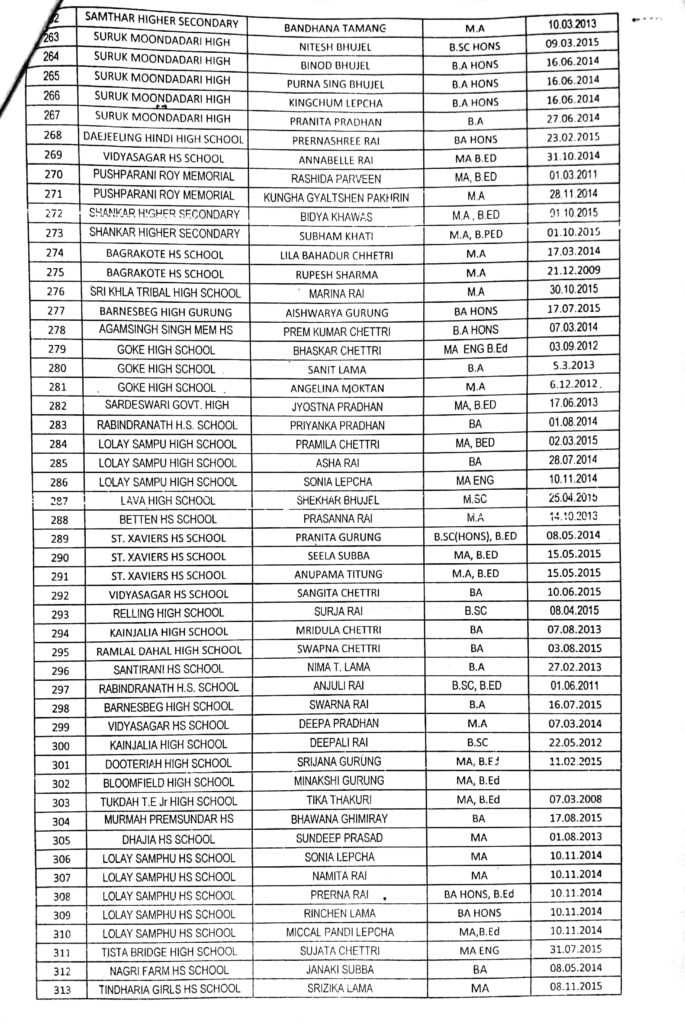 As we had reported earlier, a writ petition has been filed against GTA at the Kolkata High Court by the Gorkha Unemployed Primary Trained Teachers' Welfare Organisation (D.EL.ED) against the recent "illegal appointment" of primary teachers under Gorkhaland Territorial Administration (GTA)
Full list of GTA appointed primary teachers