Calcutta High Court is currently hearing 17 writ petitions filed by volunteer teachers of different secondary and higher secondary schools from Kalimpong district in 2022, challenging their non-consideration for regularization. The petition alleging illegal appointments to hundreds of teachers by the GTA and other related issues commenced on March 23, 2023 in the Principal Bench of the Calcutta High Court in Kolkata.
The petitioners have alleged that appointments were made without following any procedural norms, thereby depriving the genuine eligible candidates. The non-setting up of School Service Commission for the GTA region even after agreement on the same in the tripartite Memorandum of Agreement executed in 2011 is also being considered by the High Court.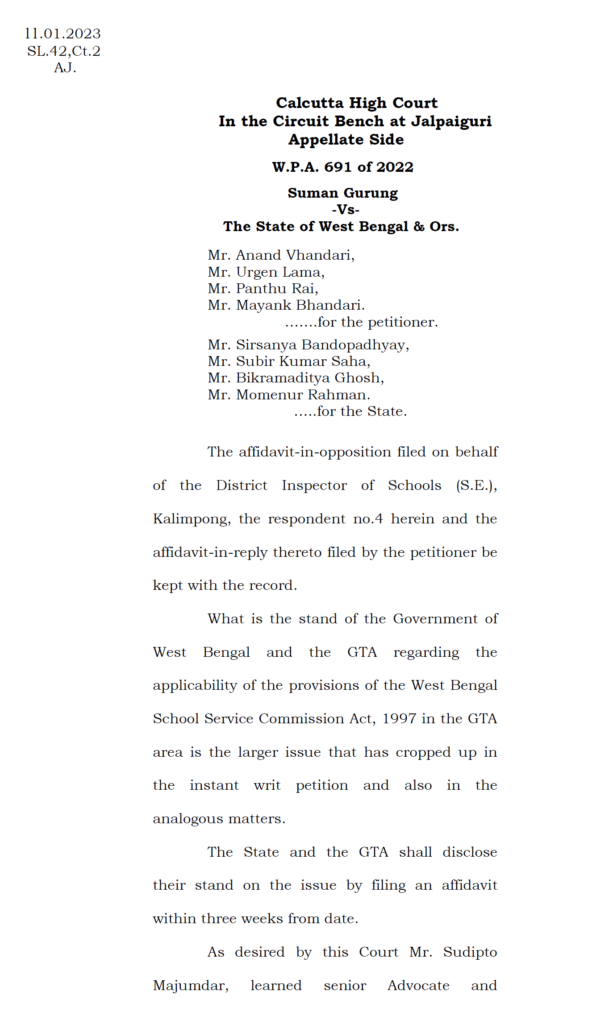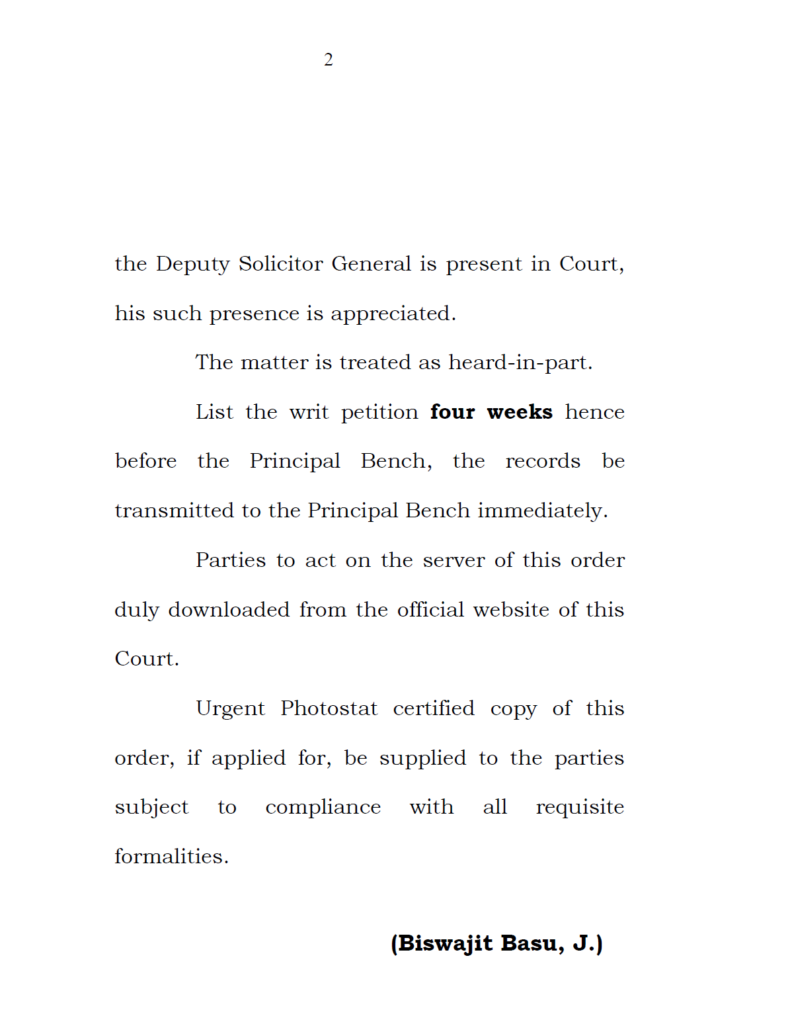 The writ petitions filed and initially being heard in the Circuit Bench at Jalpaiguri were sought to be heard at the Principal Bench in Kolkata by the counsels for the writ petitioners for expeditious hearing. Considering such prayer of the writ petitioners the case files were directed to be transmitted to the Principal Bench in Kolkata for further hearing.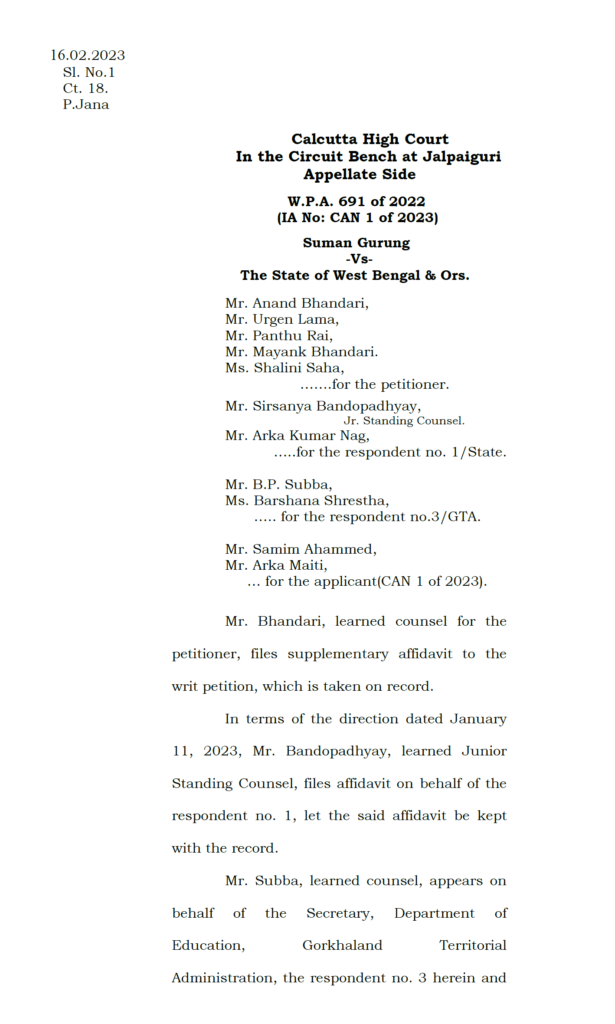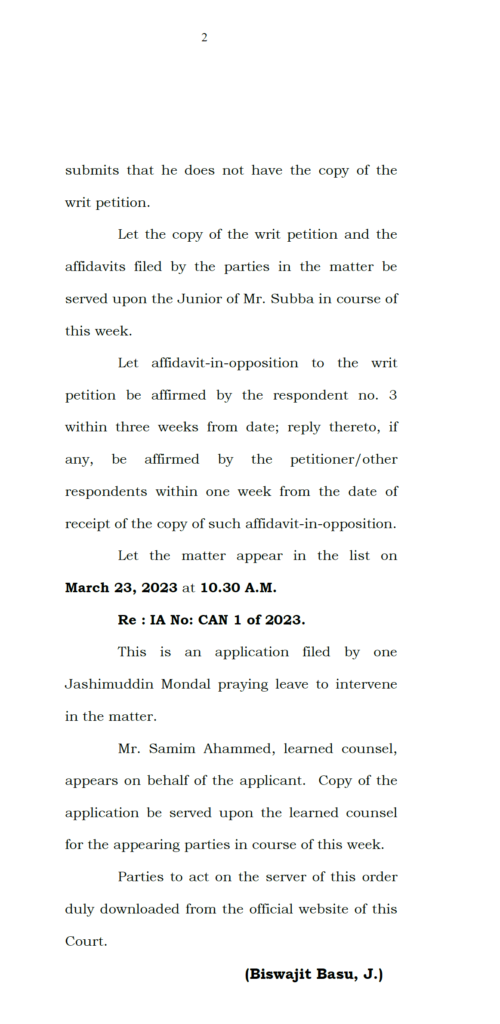 It is pertinent to mention here that a similar case challenging alleged illegal appointments made in the primary schools in the GTA region filed by one Darjeeling Gorkha Unemployed Primary Trained Teachers' Welfare Organisation in 2019 is still pending in the Circuit Bench at Jalpaiguri.
The Court had called for affidavits to be filed by the GTA and the State of West Bengal disclosing their stand on the issues including the issue of applicability of School Service Commission Act, 1997 in the GTA area and such affidavits have already been filed.
The Advocate-on-Record for all the 17 writ petitioners Mr. Panthu Rai has informed us from Kolkata that the next date of hearing is slated on May 12, 2023.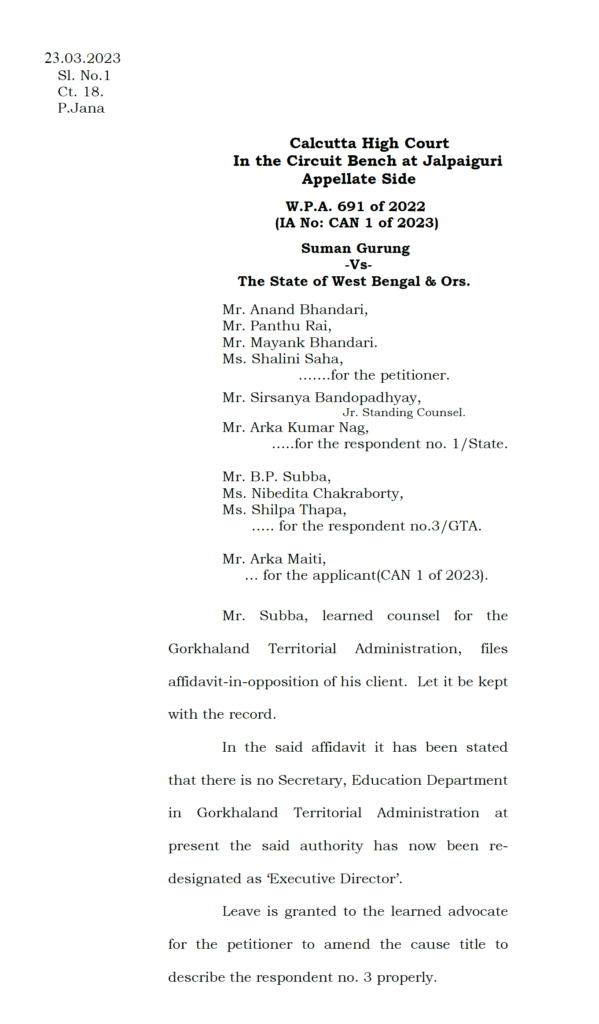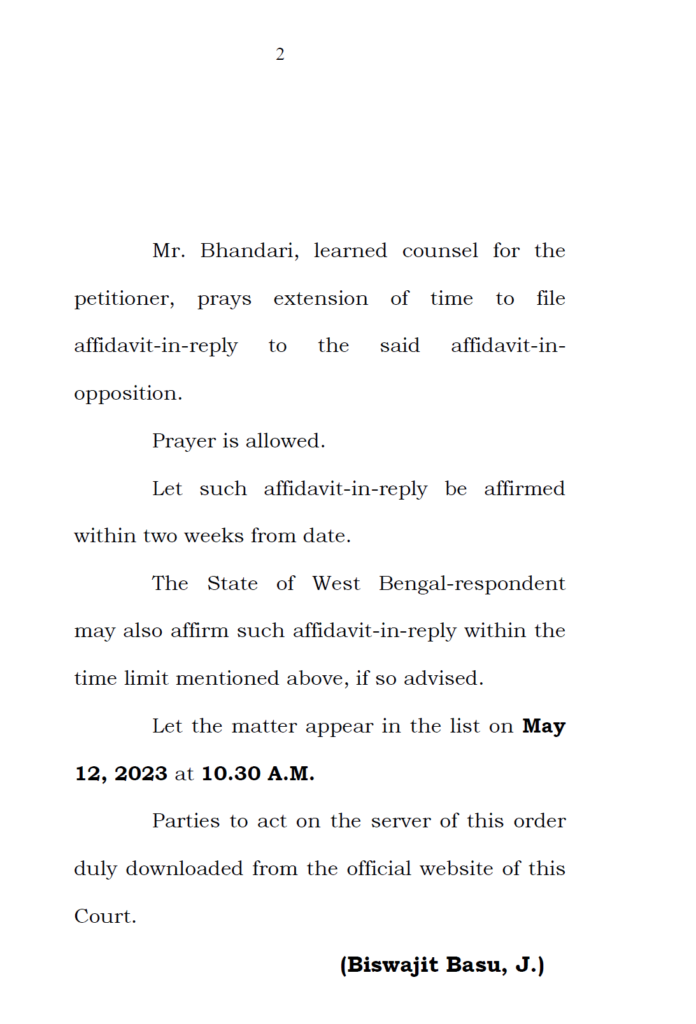 This case has caused considerable anxiety among many in the hills, as the hearing could result in a full fledged investigation by central agencies into the allegations of recruitment ghotalas in the hills. So far, the central agencies have been working on the directions of the Calcutta High Court in investigating Teachers' Recruitment Ghotala in the rest of West Bengal, while the Gorkhaland Territorial Administration region has remained uninvestigated.