What comes to your mind when you hear someone say they took a trip to Mustang on a bike? Obviously, a hunk, strongly built, in a classic leather jacket, and maybe a pair of glares. Well how about a little change of context? This time it happens to be a woman. Yes, Darjeeling's very own daughter, Sumnima Rai. She is the first female to take on the undulating road. And she proved how well-equipped she is to face the lethal twists and turns waiting around in every corner.
The 26-year-old who hails from Jorebunglow is undoubtedly an inspiration and a pioneer who gave a new perspective to vacations. Turns out that not all women dream of waking up to the sound of waves or the aroma of freshly brewed coffee against the hilly terrain. We now know that the spirit of Darjeeling women is also in those who get up earlier than the morning itself to prepare for the journey that screams in the most unbeachy and uncozy manner. 
The first word that Sumnima utters to describe her tour is "thrilling." She says that a Mustang trip is a "must" like any other biker who's been there before. But first-timers are bound to receive constant shocks along the way because no travel vlogs that exist to date do justice to the dangers along the way. With an adult pillion, 70lt of a saddle bag, a tank bag of 21lt, and a severely tiring road, she never thought she could make it alive. Sumnima says that the entire adventure is about mental games. When, in the name of "common sight," all you witness is bikers constantly crashing, roads rising and receding, and pillions channelling their anxiety, maintaining a sound mind is the one and only thing under your control. Further, the difference in the traffic rules, and a few Nepalese scamming in the name of "bhansar" only adds to the pressure.
With three friends on two bikes, Sumnima kicked off her journey on the 15th of February from Pokhara. The plan was to celebrate her 26th birthday at Mustang and so they did. The four of them rode their entire way from Darjeeling to Kathmandu and then to Pokhara but the Mustang part surely did stand out.
After having conquered several kilometres of danger, Sumnima and her fellow riders entered into a zone that she says is "ecstatic." That zone is one hour away from Marpha. She says that one is bound to get hypnotised by the sudden change in terrain. The 26-year-old rider and her friends were told by the Nepalese policemen that they would encounter a road along the way that would be very different from the roads in Nepal. And she happily approves the statement. Riding through the surprising pucca road felt like taking a huge sigh of relief. That for them came in the form of their prayers finally answered.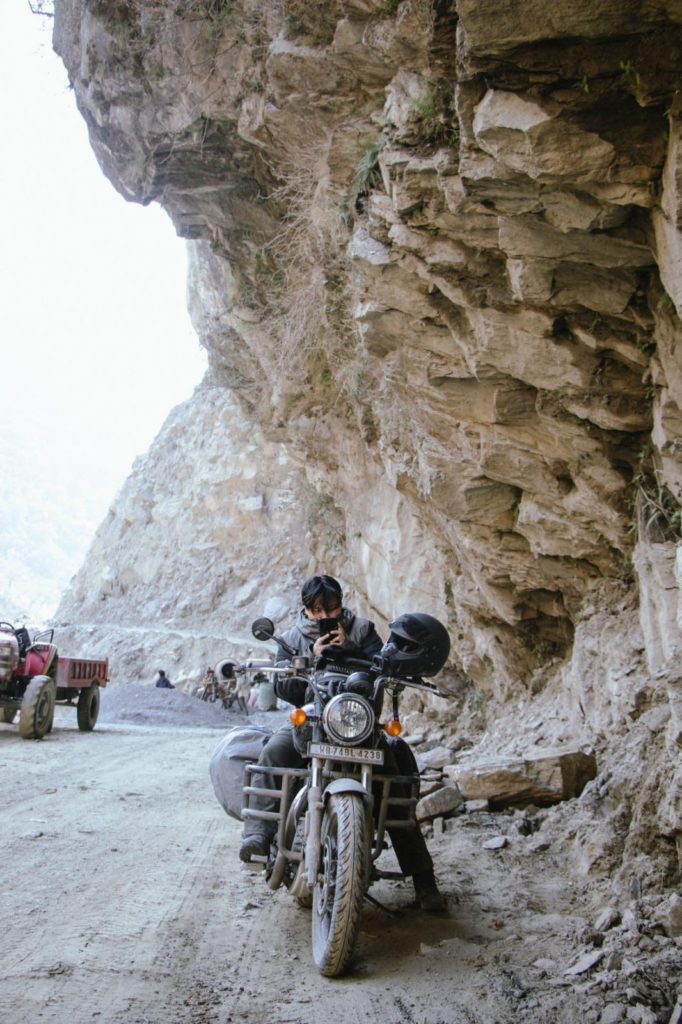 Apart from being a rider by heart, Sumnima Rai is a professional editor of a very famous Youtube channel based in Darjeeling. And as for her love for motorbikes, she has always been interested in them. But her fascination amplified in her college days. Following this, her mother gifted her a Royal Enfield Meteor 350 on her 25th birthday. As for her next trip, she says that she is very much inclined towards exploring Meghalaya. And that is apart from the very obvious "rider's pilgrimage," Ladakh.
For someone who is planning to visit Mustang, Sumnima has a few pieces of advice. She would want them to not rely on the vlogs completely, and to be mentally ready for the dangers ahead. To get demotivated along the way is more than normal, but one must be hopeful for what lies ahead. This is because the view at the end of the journey is so much worth it.
Sumnima also says that she has gathered a lot of takeaways from her Mustang trip. The journey especially affected her relationship towards fear. She most confidently states that she now has a bit of an evolved perspective towards the heavy word. There are just no excuses or shortcuts. The only way is to simply face it. And face it with courage, awareness and a super calm mind.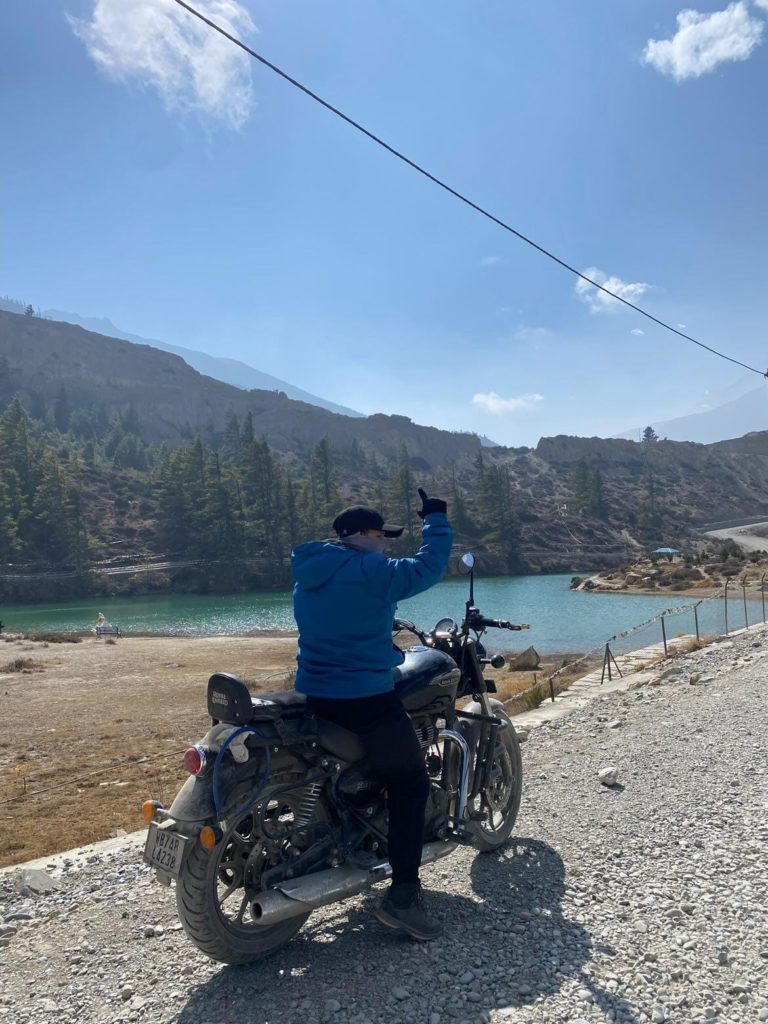 We are hopeful that this culmination of the experiences of a female rider to Mustang acts as a gateway for several daughters of Darjeeling who are stuck in the perpetual loophole of planning.
Writes: Pedenla Sherpa