The powerful, symbolic deconstruction of how things are today is what makes Our Primer such a compulsive read.
A for Andolan. Proper Noun.
Always begins with a capital letter. A. Our Kaali and Chandi. Our Athena and Adrestia.  Our Rudra and Virabhadra. 1986, 2007, 2017  Impossible to put a full stop after 2017, because, we know better.  She possesses us. She demands sacrifice. Kills  hundreds. Wounds  thousands. Leads to untold suffering. But is she blind? Is she drunk on blood? Bringing  enormous prosperity to the blessed and their brood.  What about those who lie cremated, buried, and forgotten? The ones who made the offerings. No, make no mistake. She is no Govinda Vasudeva. She is no Uma. She is Primal. She is Vengeance. She is Fury. Snatches her pound of flesh when the time is right, for Her, not you. The swanky car you drive on potholed streets, the Instagramy photos of your paid vacation. Lovely children you had. What happened to them? And what happened to You? Don't you know? Karma is also your patrimony. Its Kali's Yuga, the demon ensures swift justice. For no betrayal can go unpunished. Blood will have blood.
Wounded by the rakshas, stabbed in the back by the back-stabbers, she lies growling, licking her wounds, in those dark damp caves. Oh Chandraghanta! Oh Kaalratri! Are you vanquished?  
Oh, but she is relentless. She is omnipotent.  She is our past and our present. Goddess, when will you be appeased?  When will you ascend to the heavens and let us poor mortals be?
When will this naavratri end?
B for Bango Bhango Hobayna. Invented Phrase.
Repeated ad-infinitum. A lie in loop. Shantanu Ghosh in Park Street, Kakoli Majumdar in 24 Parganas, Keshto Babu in Jalpaiguri. Good people with incomplete knowledge of history. Stuff happened:
1835: Sikkim gifts Darjeeling to the British,
1864-65: 1st Anglo- Bhutanese war and Bhutan loses Doars and Kalimpong to the British.
1947-1954: Status? It's Complicated. Pakistani flag unfurled at Capital Cinema, Darjeeling.
1954- Gorkha history silenced with the Absorbed Area Act.
Bango Bhango Hobayna, a phrase that has its roots in the collective psyche of the Bengali community rather than in history. Partitioned by the British in 1905, the initial stirrings of a large-scale Hindu-Muslim communal tension rears its ugly head in Bengal. A bloody partition in 1947 results in the influx of millions of refugees, over the next three decades; who settle in the foothills of Darjeeling, North-Eastern states and the rest of India. Today, driven by poverty, immigrants continue this journey along the road well-travelled.
The once flourishing Bengal Presidency metamorphoses into West Bengal: resource-poor, land of barbaric communal riots, unceasing violence, the Badlands of Naya Bharat. This trauma lies buried in the Bengali psyche.
The British have messed up the world.
C for Centre. (Abstract Noun)
In Centre we trust.
Convivial when you are needed. Cocky when you are caged, cornered, and crushed. Carrot dangling in the distant horizon, while the State breaks your bones with Sticks. A one-sided love affair, like being trapped in the friend-zone. Makes you do the chores. Calls you when help is needed. Never acknowledges you in public. Consistently capable of selective amnesia, when it's you who seek assistance.
Can't you see through it all? Will you always be like the foolish lover who thinks eventually the beloved will be yours? Hoping, maybe not now, but someday… Stupid gets as Stupid does! Go on, get willingly fooled. Denial gives solace, but it's not the warm embrace of a lover. Sever the ties.
Don't you know, love is symbiotic not parasitic?
D for Decentered. Verb denoting a state of (non) Being.
Fascists, Right-Wing, Urban-Naxals, Commies, why do you use these terms? Because the rest of India does? Who are you among these "Fascists" and "Urban-Naxals"? A sharer of their Facebook  posts, a re-tweeter of their tweets, a  parroter of their fancy lines? Feels good to be a part of them? Speaking in their register, does it give you a sense of belonging? Makes you feel like a majority, no?
Hah! You don't belong there, you belong nowhere.
Only a being can belong. Where is your being? You talk about Right, Left and Centre? You are a photocopy of a photocopy. Can't you see, there is no You, there is no Home, there is no Us? Outfoxed, outmaneuvered, overpowered, outplayed, don't you realize that you have been reduced to a speck of dust? The Right has no use for specks of dust and neither does the Left.
"You are not the Right, you are neither the Left, you don't even have a Center. You are Decentered."                                                                                                                        -divya pradhan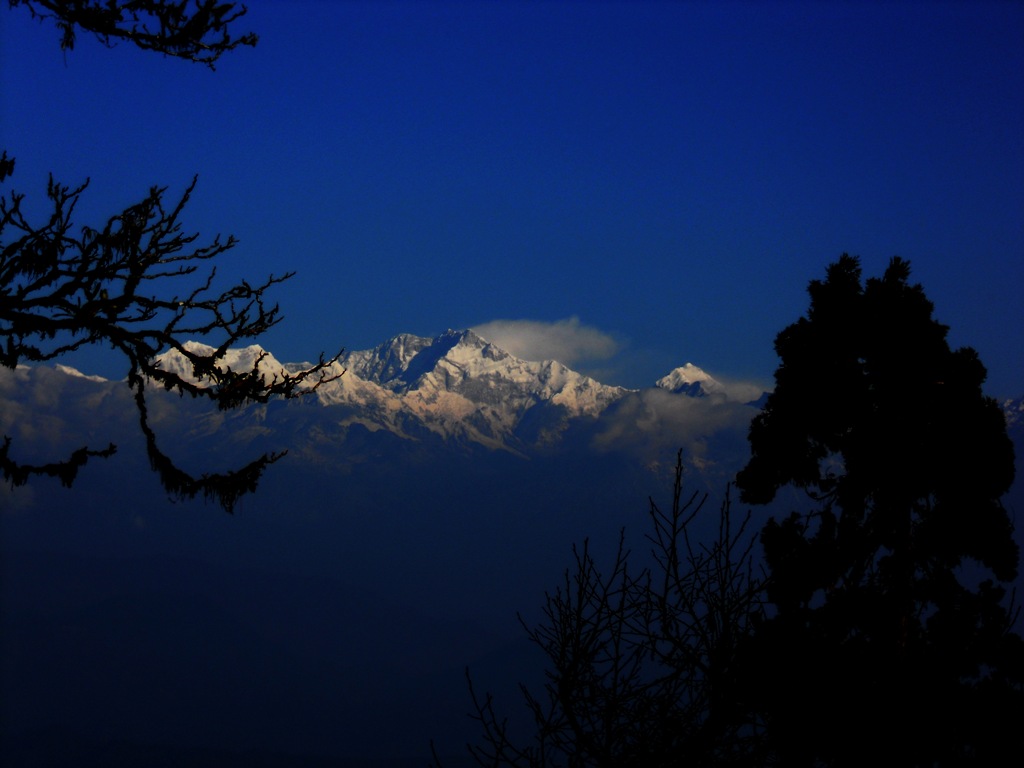 This is part of the Special Series on Gorkhaland Andolan, wherein we seek to document the lived history of our people from the 1986-88 andolan days and beyond. This article by our contributor Divya Pradhan is Part III of her series of recollections. You can read the Part I here, Part II here and Part III here We request all our readers who have lived through this period to kindly contribute your experiences. This is our lived history, and if we do not document it, no one else will.