One of our readers S Tamang writes about alleged corruption in school building and how that is putting to risk Children's lives in Lower Sonada.
"Respected all, I write this to draw your attention to the degree of corruption that is prevalent in the GTA. I am going to sight you an example and you may understand the gravity of the situation.
This is about a school.
Couple of months back a school named Hemlata Memorial Primary School, situated at Bhalutar, Sonada was granted fund from the DED department (Ghoom-Jorebunglow), GTA for dismantling and re-construction of the whole of the dilapidated three rooms of the school building. The cost of construction was whopping Rs. 33+ something lakhs (thirty three lakhs plus).
The construction of the school was handed to a group of boys from the locality. These boys are affiliated to GJMM (Binay faction). Their motive is just to earn profit. The old structure was dismantled but the cemented flooring of the old building was not touched. New pillars were erected but if you dig the floor you will not find any tie bim below.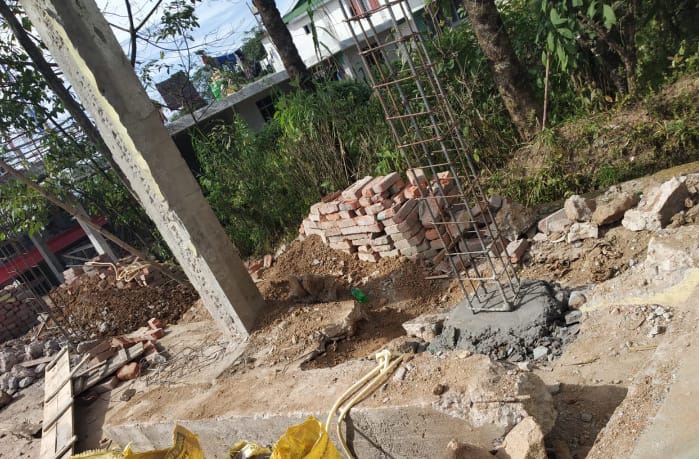 Since Darjeeling lies in the earthquake prong zone I feel it is mandatory to tie all the pillars with bims so that it can withstand a mild earthquake. But here the lives of the students who come to study in the school are being compromised.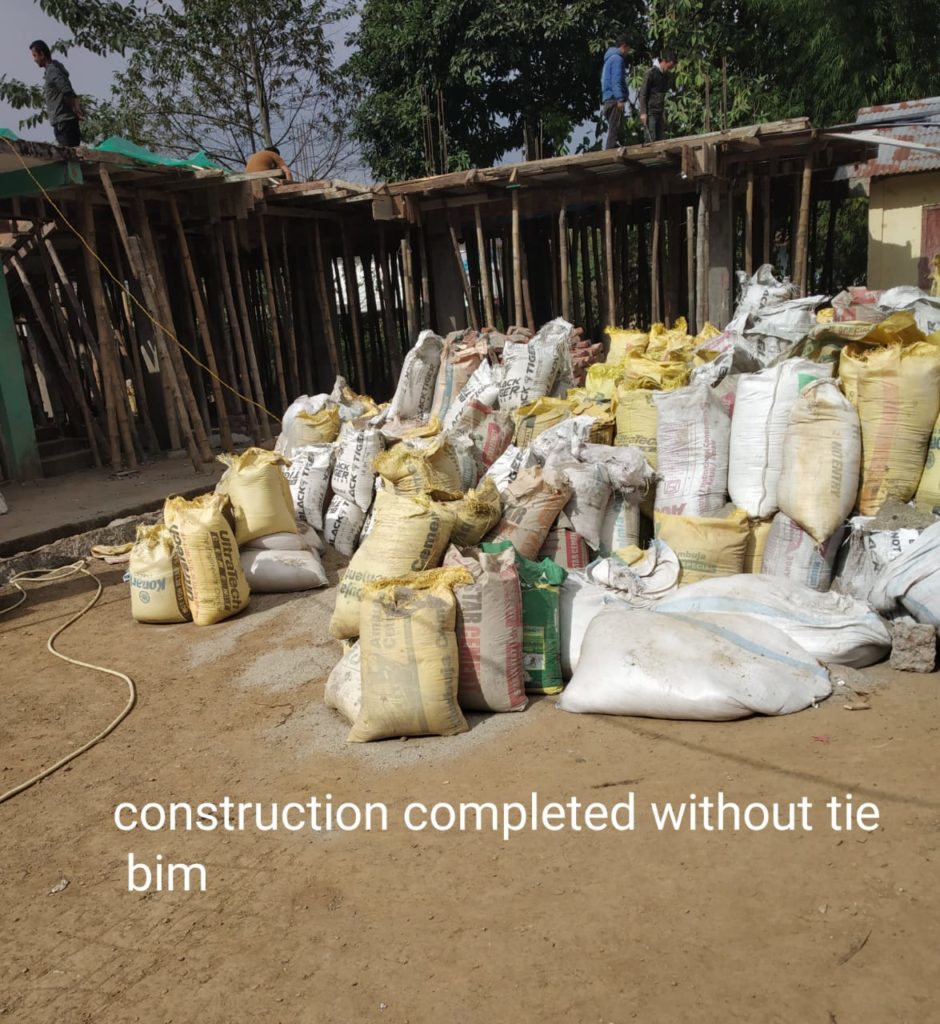 With 33+ lakhs for three rooms, means – 10+ lakhs per room of the size let's say 15ft X 18ft. So with 10+ lakhs per room can't we have tie bims? We request the officials of the GTA to take cognizance of the matter and do the needful.
We even request the police to investigate the matter.
We hear that a lot of money is misused in the name of donation to the GJMM (Binay faction) and official commission and this matter must be investigated. We hear that the distribution of cut money (from 33+ lakhs) has started from Kurseong Sub-division committee GJMM (Binay faction), Sonada –Pachyang Samasti Committee GJMM (Binay faction) and to the local leaders of GJMM (Binay faction).
Now our question is when all the level of GJMM (Binay faction) is involved in cut money then is Anit Thapa the Chairman of BOA, GTA clean or has he received the major share of the cut money. If Anit Thapa is clean then please look for the tie bim or else what are we to believe? Is the cut money being used to fill another sintex.
Please don't play with the lives of the students. Let your greed not take life of the innocent and poor children's.
Believe me this is not even a tip of the ice-burg. Imagine the magnitude."
We hope the concerned authorities will take necessary and appropriate action against this