On 14th of January 2018, Anugyalaya DDSSS conducted a Neighbourhood Children Parliament (NCP) initiative with the help of Mitra Sangh Club and Krity Organisation at Lower Division No 4 Village, Thurbu Tea Estate under Mirik sub-division.
The Neighbourhood Children Parliament ensures that all children are included and brought together as they are territorially organized. As such the formation of NCP body for neighbouring children ensures inclusive coverage of all the children whose rights need to be protected. No child will go unnoticed in such a small-sized forum. Every child gets attention, care, support and scope for participation. The children themselves can have their own monitoring and tracking system, their own safety-nets to guard themselves against all sorts of abuses and trafficking.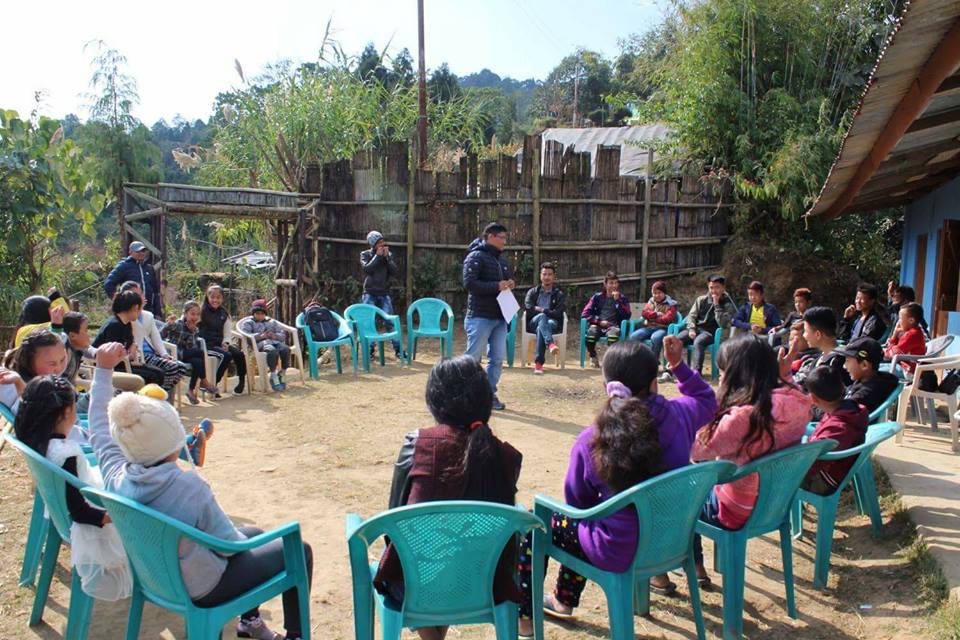 The Child Protection Officer (CPO) of ADDSSS initiated the election for NCP among the children of the community. The CPO briefed about NCP to children before the formation of NCP as NCP is a new concept. After completing all the process of the election, the children were excited and happy to get the designations like Prime minister, Home Minister, Education Minister, etc. All the newly elected post holders congratulated to each other and will take their Oath on the 21st of January 2018.
Kudos to Anugalaya DDSSS for this wonderful initiative in reaching out to the children and providing them spaces for participation, leadership opportunities, training and loads of fun.
Inputs from Tez Kumar Thapa