In a shocking revelation, Hill College Teachers have alleged that their arrears amounting to Rs 6-crores is yet to be paid by the West Bengal government. In a letter written by the hill unit of the TMC-affiliated College Teachers' Union WBCUPA, has claimed that teachers, both permanent and those under the State-Aided College Teachers, have not been paid their arrears since many years.
In their memorandum to the Chief Minister, the members of WBCUPA has alleged that arrears of ROPA 2019 and of Career Advancement Schemes and other promotions, amounting to more than Rupees Six Crore, are due to the teachers and other staff members across hill colleges in Darjeeling and Kalimpong districts.
As GTA is responsible for the administration of the colleges within its jurisdiction, the memorandum has highlighted GTA's failure to release the arrears: "The GTA on their part claims that they receive a consolidated budget from which they can only pay the salary and are in no position to release the arrears."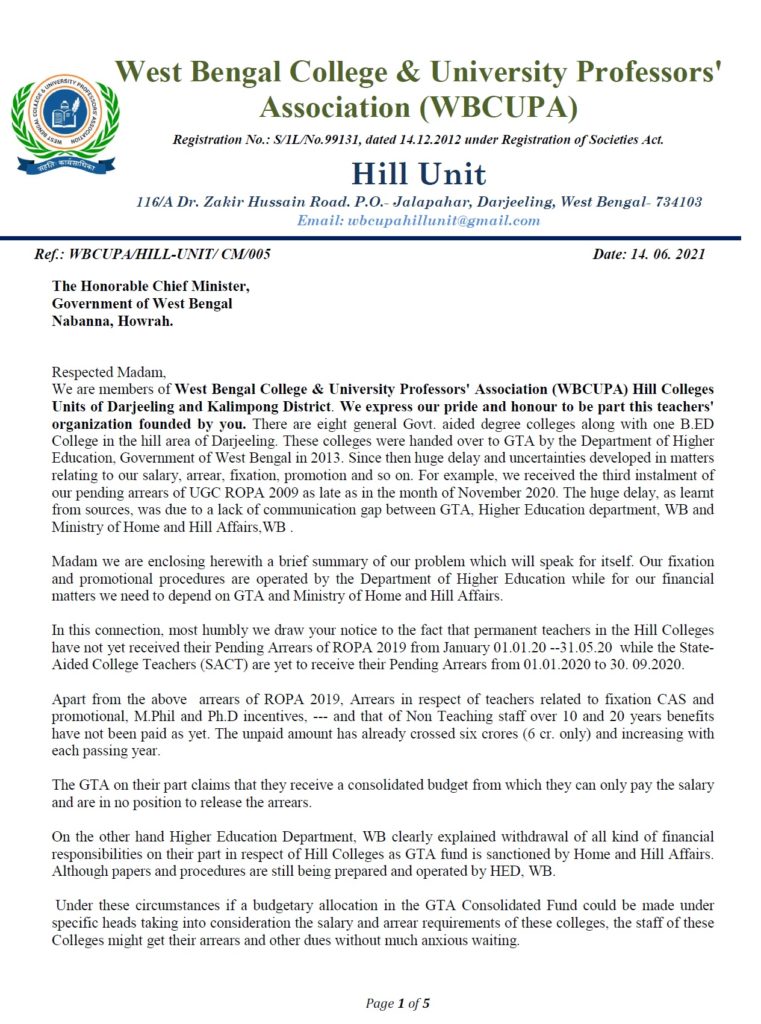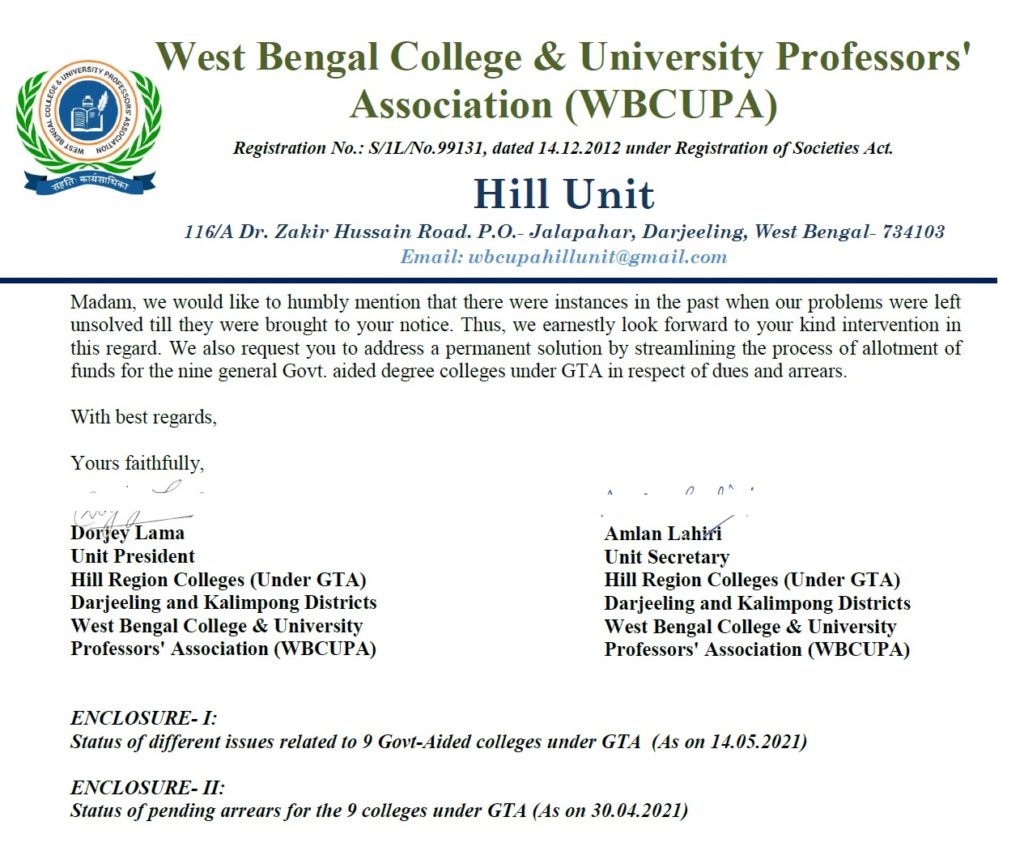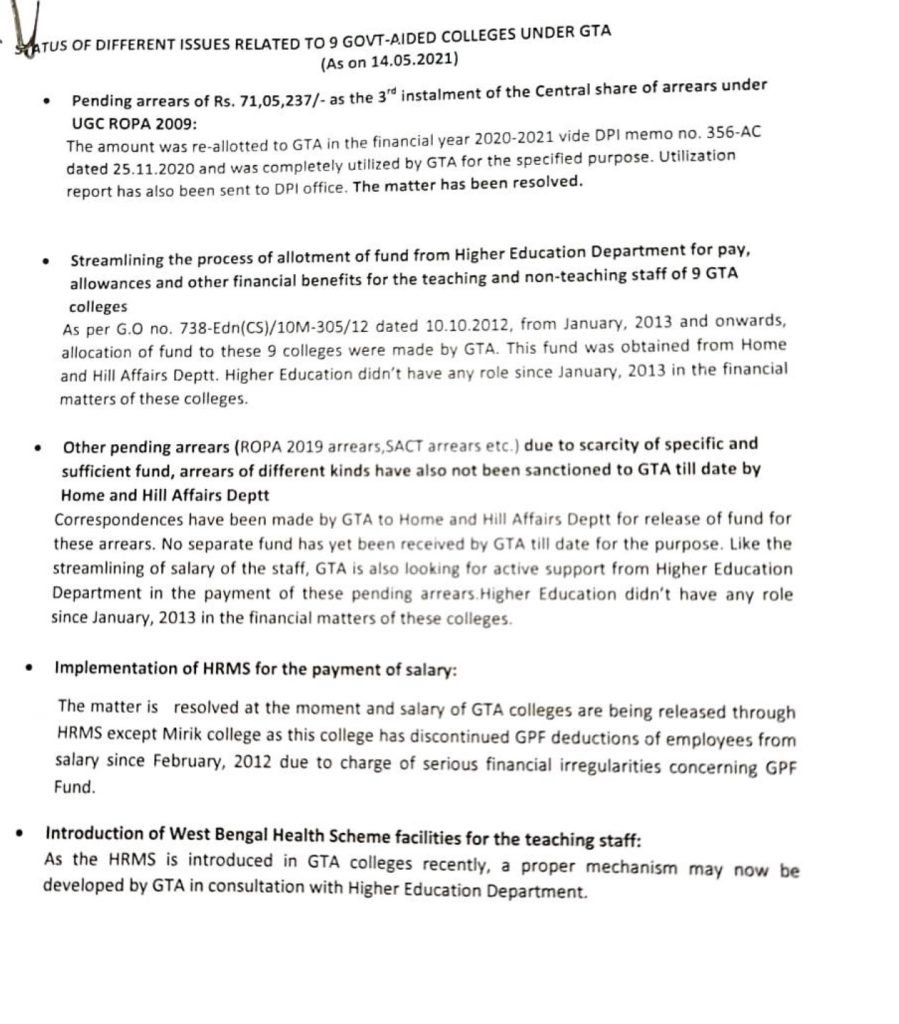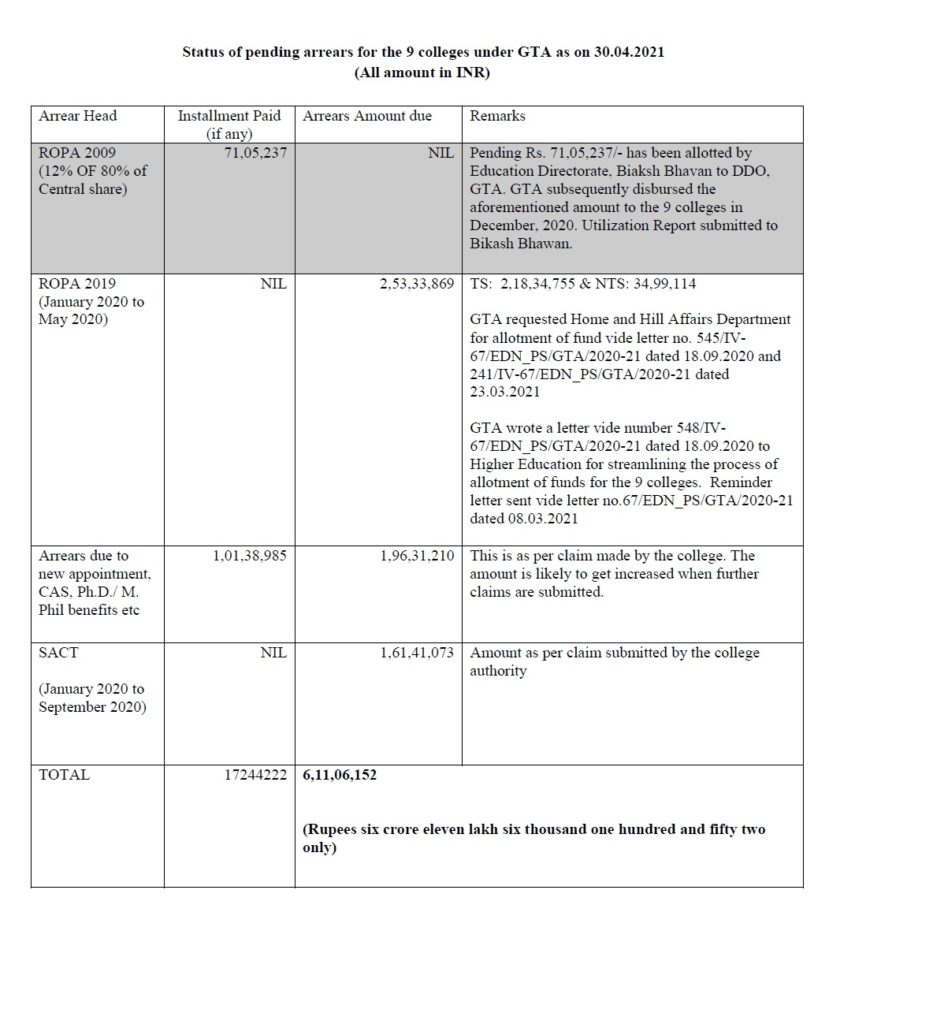 It is interesting to note that while the teachers in the colleges in the plains have already received their ROPA and other arrears, their counterparts in the hill colleges have struggled to trace and claim their share of arrears and other benefits.
A teacher from Sonada College, speaking on condition of anonymity, claims, "Our arrears are pending since a long long time, some since more than a decade. However, so far no one knows about our arrears. We have written to concerned authorities but to no avail. The GTA claims it has not received arrears from the state government, while those in Bikash Bhawan (headquarter of college education in Bengal) say they released our money long back. At the end we are the losers."