This spring, it is not just the children who are heading back to school. For one group of Darjeeling teachers it was their turn to go back to the classroom and get a chance to learn a whole new set of skills.
In February, 13 teachers from 6 rural schools were given the opportunity to participate in the TeaLeaF (TEAchers LEAding Frontline) Programme.
TeaLeaF, conducted by Darjeeling Prerna and Broadleaf Health and Education Alliance, helps teachers learn new strategies for classroom and behaviour management. The dedication of these teachers to their vocation and their students is amazing – in their winter break they gave their own time and they travelled from across Darjeeling District to the village of Latpanchar for a 10 day residential training. We know that many parents struggle to ensure their children have the best education possible and it is heartwarming to see that our educators are equally passionate about giving their students their best.

Since many small, low-cost, private schools all over the Darjeeling Hills do not receive any government support, it is extremely difficult for them to access training and resources. This programme is one small step towards equipping teachers based on a belief that students will benefit. The participating teachers are excited to take these new skills back into the classrooms in the weeks and months ahead.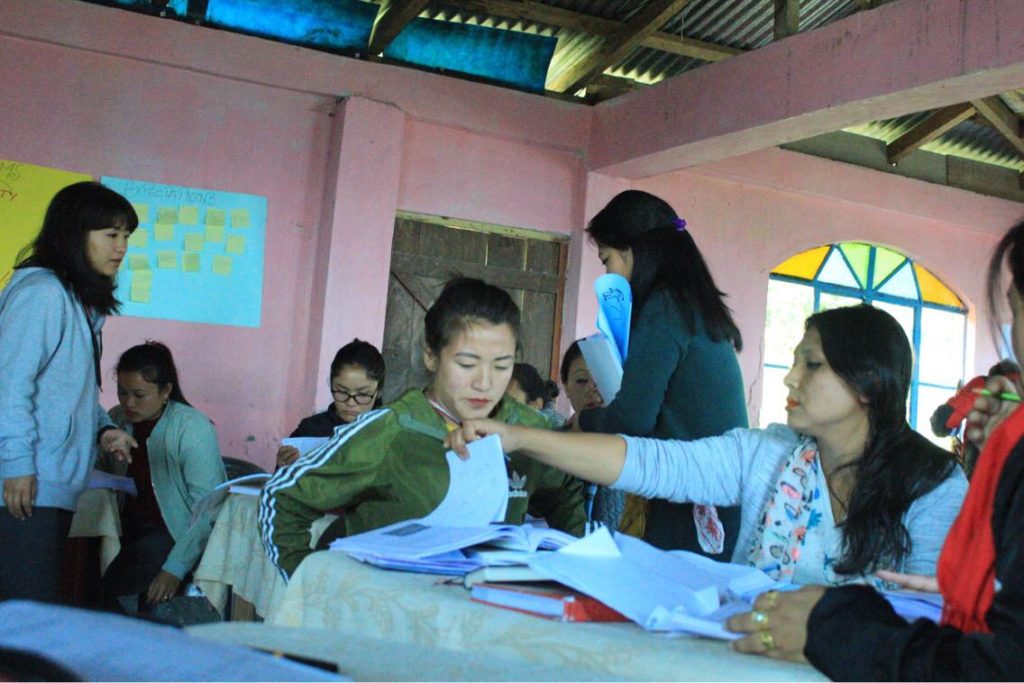 Having started in 6 schools in 2018, and another 6 this winter, now TeaLeaF wants to expand into a total of 46 schools. The team will be reaching out to schools in Bijanbari, Moonda, Rimbick, Mangpoo, Mirik, Sukhia and Tukvar in the coming months, offering a 3-day introductory course on strategies for classroom and behaviour management. The overall goal is to ensure every child can reach their full potential.

Course trainer and Social Worker, Priscilla Giri explained:"In our society it can be difficult to talk about mental health and challenging behaviours, as there is still a lot of stigma around mental health. In our programme, we want people to understand that when we talk about mental health, it does not just mean mental illness. In the same way that when we try and help our children to be physically healthy, by giving them nutritious food and encouraging them to be active, we can also help our children to be mentally strong, so that they are better prepared for any challenging situations that they may face in their lives."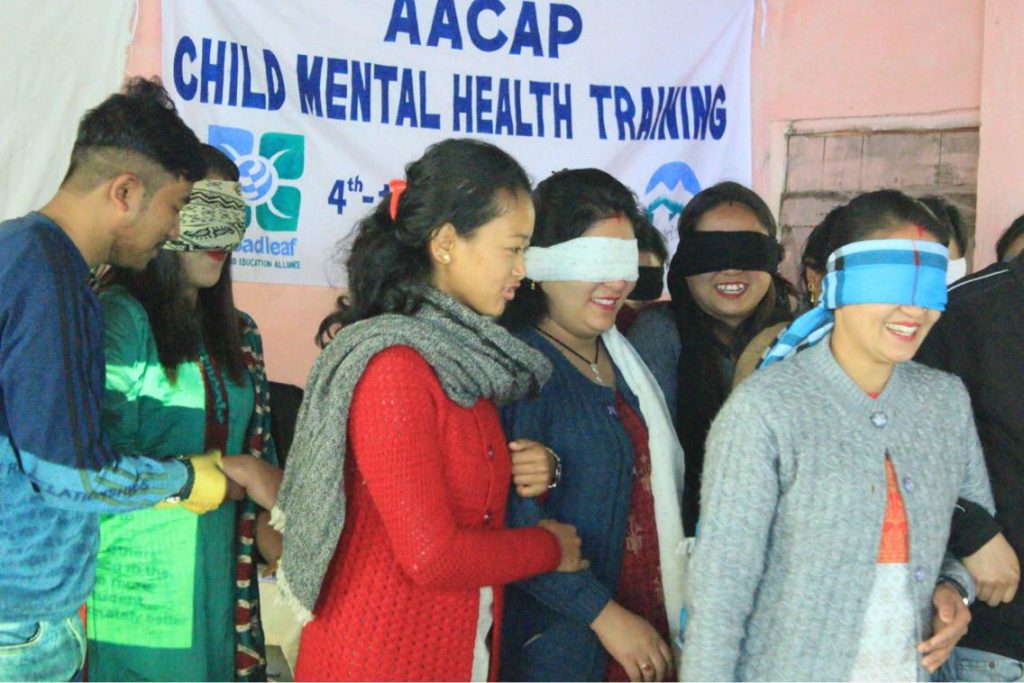 "We all have to face challenges in life that can affect our mental health and wellbeing: grief after losing a parent or family member, separation from parents at an early age, stress due to illness, arguments or unemployment in the family, and even alcoholism or violence in the home. For adults, these can be very difficult to deal with. For children who do not have the understanding or maturity to deal with these experiences, it can be even more challenging."

"The TeaLeaF programme trains primary school teachers to deliver evidence-based mental health care to students, through functional behavioral analysis, basic Cognitive Behaviour Therapy (CBT) and Cognitive Behaviour Play Therapy (CBPT)."

Ms. Giri added "We have a lot of schools already interested, but we really want to reach out to as many schools as possible. Right now, we want to hear from Low-Cost Private Schools in Rural Areas, especially in Mirik, Kurseong, and Tukdah. After the introductory course this year, schools will be offered the chance to send a number of teachers on the longer course in 2020 and 2021.

Eligible schools must 1) not receive government aid; 2) have at least 4 full-time teachers; 3) have total annual fees of Rs. 11,500 or less; 4) be located in Mirik, Kurseong or Darjeeling subdivision but outside the towns of Mirik, Kurseong and Darjeeling.

Principals and Directors of schools from these areas are encouraged to get in touch with us if they would like their teachers to be considered for a place in our next batch of trainees. The training is free and all the teachers' expenses are covered by us. The only thing we ask of the school is that they give us their support and a little bit of their time. While we cannot guarantee that all schools will be accepted, we will do our best to reach as many as we can."

To find out more, please send an email to priscilla.giri@broadleafhea.org or send a message to @Darjeeling Prerna on Facebook.

Please share with any teachers and schools who may be interested.
*TeaLeaf is a partnership between BroadleafHEA and Darjeeling Prerna, and forms part of a research project that aims to improve the mental health of children in primary schools, funded by the University of North Carolina at Chapel School School of Medicine and led by Dr. Christina Cruz
For more details, please visit: https://dlrprerna.blogspot.com/