Prativa Pradhan, 104 years old lady, in Kalimpong district, didn't make excuse to miss a chance to cast her vote on 18th April.
Pradhan, who will be turning 105 this November, has been serious about voting, her family members informed that she has not missed a single vote ever since she was 18 years. She has been very enthusiastic about the election, changes, and developments.
The time has indeed changed for her in these many years. She has seen the highs and lows of life along with the expansion of the town, Kalimpong. When asked her why it is important for her to vote, she said that she votes 'for peace and betterment of the town.'
'We all want peace and developments, and time keeps changing, it's okay to make or change the government, it is your right' Mrs Pradhan said while she coughed time and again.
Little hard on hearing, she managed to answer a few inquisitions of this journalist, she, however, made a point to share how harsh the agitation was back in 1986, while she also compared the agitations that took place while the fugitive leader, Bimal Gurung was on the helm.
'Kata bhagnu, Kata sutnu (where to run and where to sleep) that was the situation, CRPs used to enter houses and break anything they wanted…it was awful' she said, when asked why they did that, she said that she doesn't clearly remember.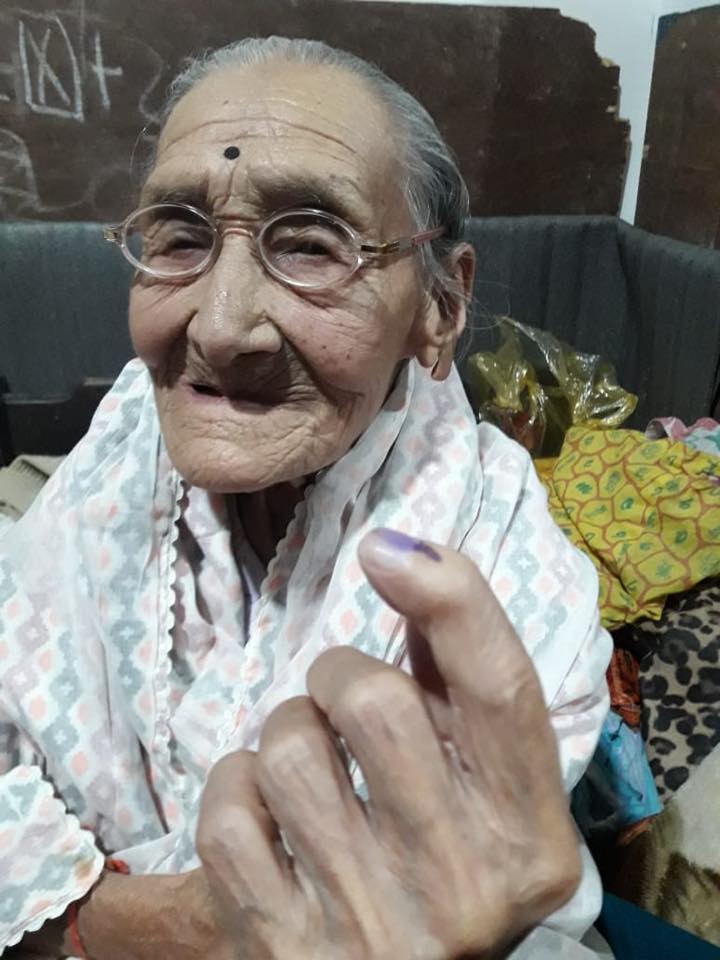 It was known from her that her husband was a British army; he resigned his job later and started teaching at the municipality school near Mela Ground here, he passed away when he was 80 years.
She is now survived with a daughter-in-law, grandson, and granddaughter etc.
She later said that she doesn't understand politics much but all that it is required in politics is peace and a good path which can set an example to the coming generations. She believes that she has lived enough but she will use her right to vote until she lives.
Other than that, she craves for the olden times when they used to get a lot of entertainment and food in '1 anna' whereas the value of money has increased today to forgetting annas.
'Nobody knows where anna is today, have you seen an anna?' she questioned this journalist.
Special Report: Nisha Chettri