There are many unsung heroes of India who fought relentlessly against the British rule. Their contributions to society are hardly known. Among them one is here from our homeland Sikkim who fought inexorably against the tyranny British Rule in India.
His name is Late Trilochan Pokhrel or popularly called as 'Gandhi Pokhrel' or 'Bande Pokhrel'. However the sad instance in Sikkim that hardly anyone knows him. He becomes the forgotten chapters of Sikkimese History. Late Pokhrel was born at Tareythang Busty in Pakyong sub-division of East Sikkim in the last decade of 19th Century.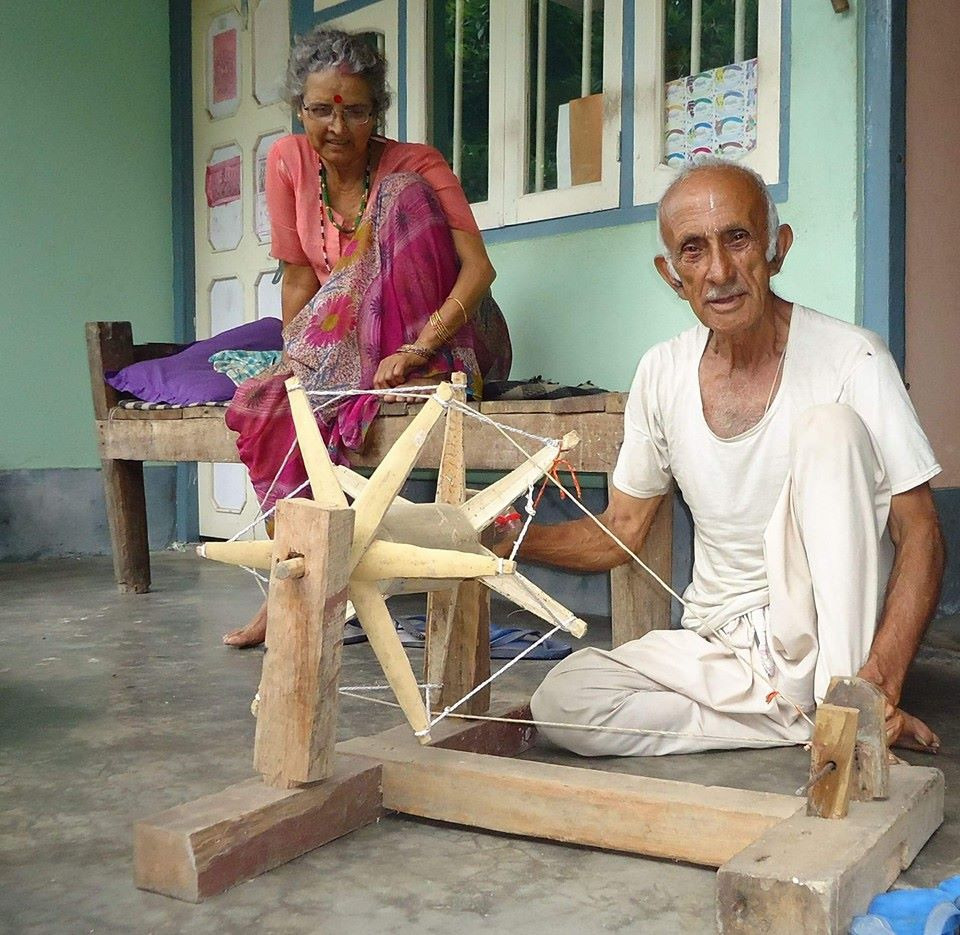 During his Youthhood he was greatly influenced by the movements of Mahatma Gandhi like Non-Co-operation Movement and Civil Disobedience Movement and Bharat Chhodo Aandolan (Quit India Movement). His contemporaries inform us about his stay with Gandhiji at Sabarmati Ashram in Gujarat and Sarvodaya Ashram in Bihar. During his stay with Gandhiji, he used to spin the Charkha, rendered his service for the Ashrams and assisted the Mahatma in his daily affairs.
Late Trilochan Pokhrel had immense faith in the teachings of simple life by Mahatma Gandhi. His contemporaries in Tareythang village inform us that he used to visit his native village in the costumes of the naked fakir Gandhi. Akin to Gandhiji he too wears a piece of cotton Dhoti, with a pair of Khadau (an Indian slipper made up of wood). Hence, they began to call him Gandhi Pokhrel.
Further, few legends are still alive in the village of Tareythang about late Trilochan Pokhrel. It is said that he used to say Bande Mataram while greeting his elders at the village. Therefore, they began to refer him as Bande Pokhrel.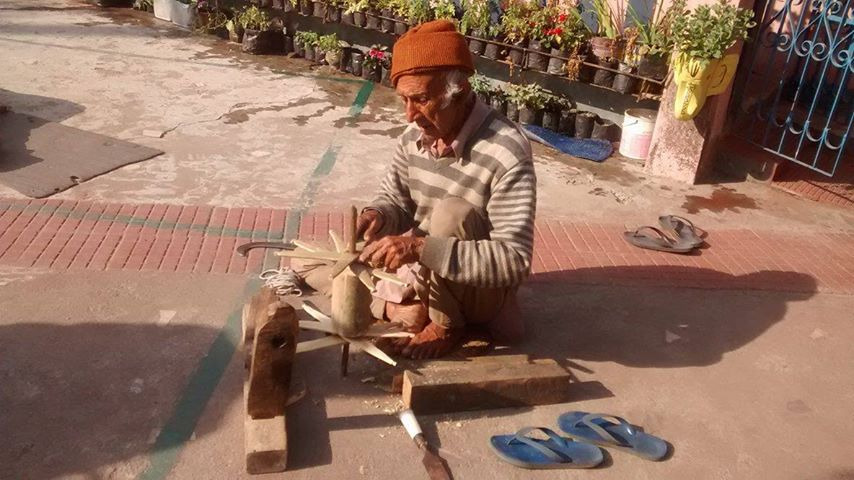 Still, there is a piece of land at the said village which once belong to this Gandhian known as Pokhrel Bari (Land of Pokhrel). But, he never used to stay at his home for a long time. Few elders of this village claim about their meeting with this Gandhian soul of Sikkim. In one of the stories, we heard about his involvement in propagating the concept of Swadeshi of Mahatma Gandhi among the Sikkimese peasantry. During his leisure, he used to visit local hatt-bazar (such as Rongli, Rhenock, Pakyong, Rangpo etc.) and sit there a side with his charkha (spinning wheel) to make cotton threads.
Few legends who knew late Pokhrel told us that during Pandit Jawaharlal Nehru's visit to Sikkim in 1957 he had come to his native place and used to talk about the enigmatic Indian Prime Minister in a voluminous manner. Perhaps this was his last visit to his native land and possibly he is the lone Sikkimese to take part in the Indian Struggle for independence.
Writes: Binod Bhattarai