Back in 2017, when the agitation of Gorkhaland was going strong. People were killed, jailed, the internet was banned but the hope then was strong. At least for me- I had an entrance exam at Shillong. A good escape from the reality of being inept to the land, which I loved the most.
Within the 2nd month of agitation, I was ready to set a new venture of life in a new city. I did not know the experiences here would change my whole perspective of Gorkhaland. The subject of my master was Folkloristics. Now I am pretty sure that brings a lot of questions to your mind.
Folklore studies, also known as folkloristics, and occasionally tradition studies or folklife studies in the United Kingdom, is the branch of anthropology devoted to the study of folklore. (Source: Wikipedia)
"Folklore generally refers to cultural expressions, such as narratives, jokes, beliefs, proverbs, legends, myths, music, songs, dances, costumes, food, and festivals, through which individuals and groups shape and disseminate a shared identity." (Source: Sanja Magdalenić, 2008).
Everything I learned within those two years, I compared almost every culture to our culture. "Darjeelingey Culture". Being from the early '90s, I have seen the world change. How those rough, dry, and cracked hands playing "Deep Goli" has changed to smooth-sanitized scroll the phone hands. Guilty much? You won't be after reading this all.
With this coming of different Boards such as Mangars, Lepchas, etc. People have been aware of their culture, to become tribal for the privilege of 'quota system'. For the love of my ancestors and the land, I started digging, I still am and I pray it's worth a diamond to crown our hills once again with it.
I was a Mangar who had no self belongingness to my tribe. I never got the chance either and neither did my parents. I never learned my language which comes with our scripts. The truth is most of us living in towns and cities do not have the native tongue. Not proud, but, the amalgamation of so many tribes in our hills gave birth to a new culture "Darjeelingey". We don't have Dhokas, Jhyaal, Dai, Taal, Doong-ga and so many much more. Nonetheless, In the process of forgetting our culture and language, we gave birth to "Darjeelingey", creole or pidgin is yet to be seen.
When the life was beyond looking at the screens and torches were of woods. We all have had that storytelling session with the eldest member of the family. Boju's are the best, no doubt. They tell stories that have happened to them, their friends, or foaf (friend of a friend). During my dissertations, I decided to work on the same. Since then I like to call myself a " Safekeeper of Stories".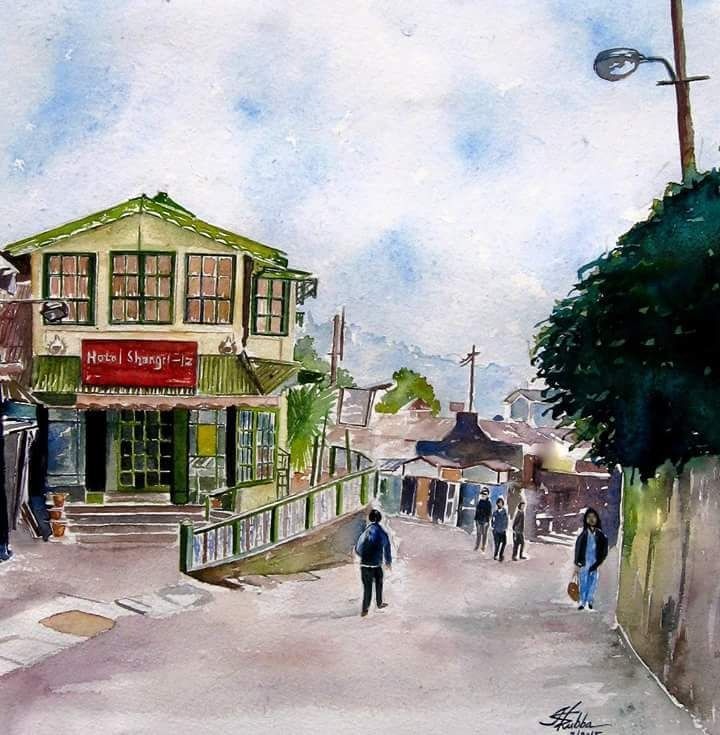 Darjeeling on a serious note, needs more scholars, researchers, healers, storytellers/keepers, dreamers, and believers now more than ever. If you still do not spend time with your parent's generation, the last of Story-Tellers will be gone. You will be left with "memes" and I seriously do not want that.
I am not sure if there are any Folklorists at Darjeeling as of now. But I assume this will suffice you to become one.
Writes – Aditya Mangar, If any further queries regarding the subject I would be happy to help – Facebook, Instagram.