Scavengers Darjeeling celebrated Earth Day 2019 in Darjeeling with the felicitation of Padmashree Padma Shri Jadav Payeng – who is also known as the Forest Man of India, and local environment champions Utsow Pradhan, Premmala Allay, and Bishnu Thapa.
Earth Day 2019: Scavengers Darjeeling
Local Environment Champions were felicitated for their pioneering efforts towards protecting, conservation, and spreading awareness on environmental issues in Darjeeling Hills region.
Stage I: Bike Rally from Bhanu Bhawan to Tiger Hill Mandir
Local organizations including MTB Club Darjeeling and Rad Adventures led the 9.7 km Mountain Bike Rally comprising 15 MTBs, along with a lone woman rider. The rally was flagged off by Jadav Payeng from Bhanu Bhawan at 9:00 AM sharp.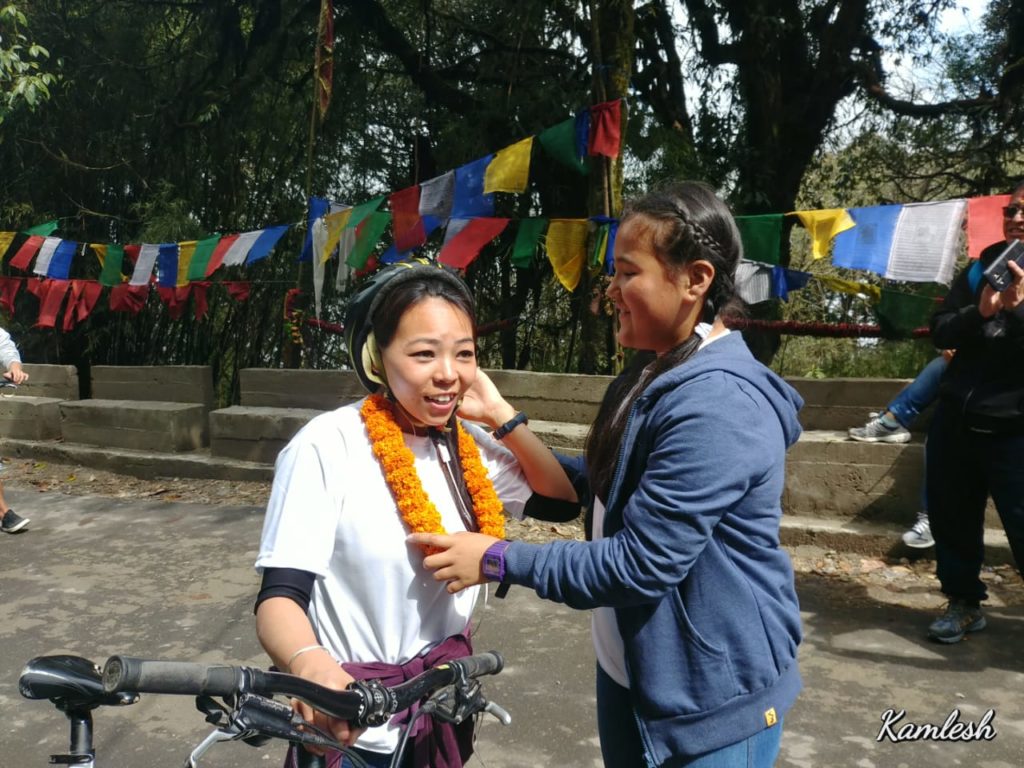 After flagging the rally, Jadav Payeng visited the OKC Monastery for plantation ceremony. The monks from the monastery extended a hearty, happy welcome to the guest. OKC monastery has been taking great leaps in nature conservation by implementing ideas for vermicompost, eco-bricks, permaculture, grey water system, and rain water harvesting within the monastery compound.
After the plantation ceremony at OKC, Scavengers delegates Nima Tamang, Pawan Chettri, Sagar Jerome Rai and Ms. Jaya Laber escorted Mr. Payeng to Tiger Hills where he announced the end of the Bike Rally
Stage II: Plantation at Tiger Hills
At Tiger Hill, Sinchel Mandir Committee, Tiger Hill Self-help Association, Walk and Talk Kalimpong and Scavengers Volunteers were there to welcome Mr Payeng and the teams in different ways. Walk and Talk Group from Kalimpong walked from Jorbangla to Tiger Hill to participate in the events.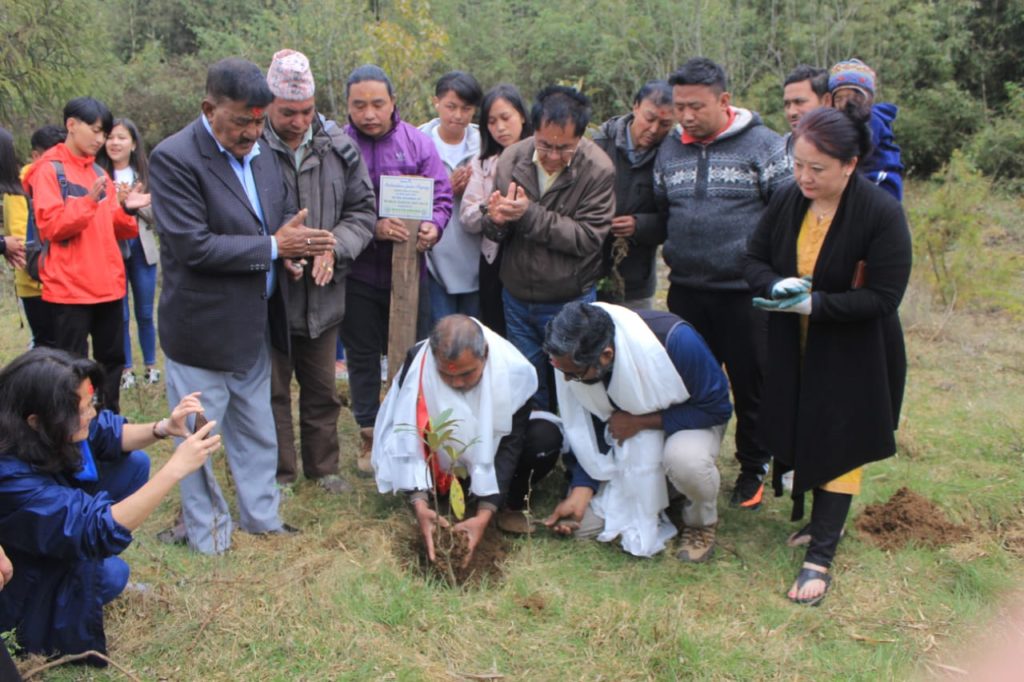 At Sinchel Mandir, the temple committee eagerly welcomed Padma Shree Jadav Payeng and requested the esteemed guest to share few words.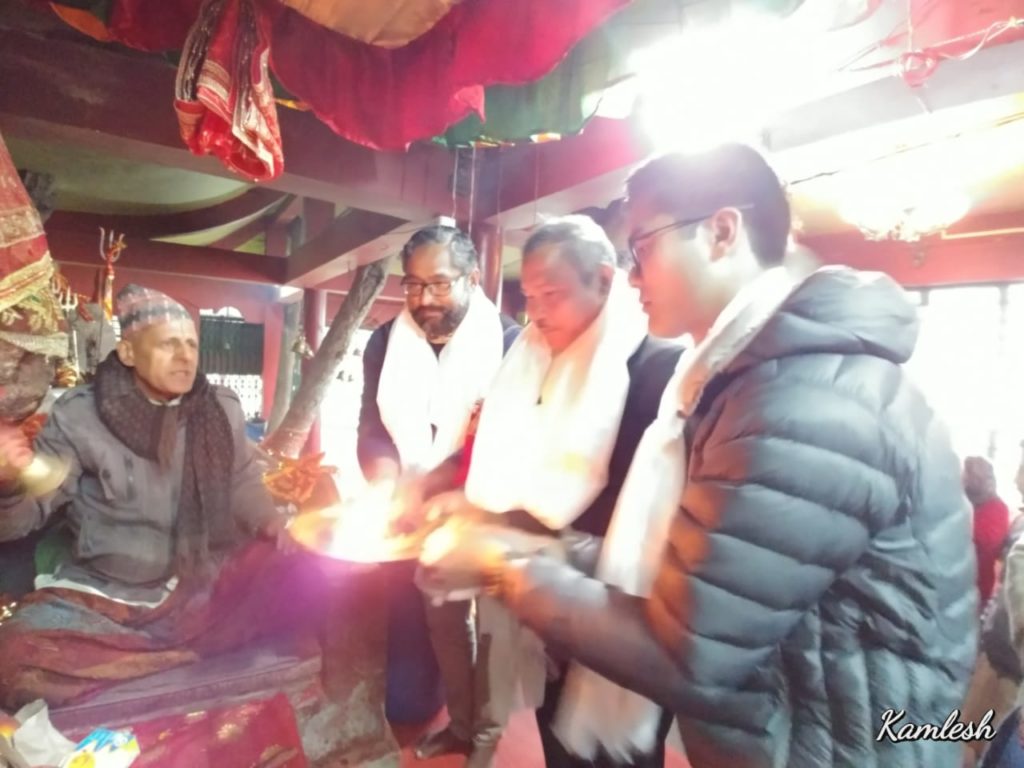 The plantation program at Sinchel Mandir was blessed by the Gods with a little rain right after the plantation. The team proceeded for lunch and the volunteers went to St. Joseph's School Auditorium to look after the guest.
Stage III: Closing the day at St. Joseph Auditorium
With the permission of of Father J. Lawrence the ceremony began at 1:00 PM with a very motivating speech by Jadav Paying. People participated for the event all the way from Panighatta and Siliguri. Every minute was worth listening.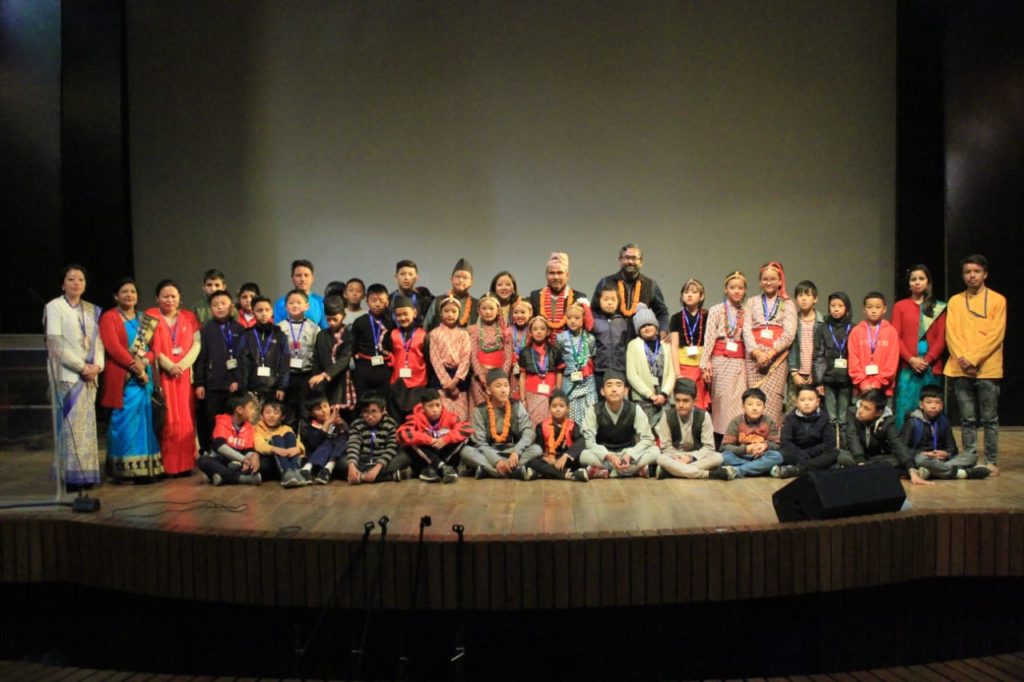 Scavengers Darjeeling is thankful for everyone who supported and participated in the events. The success of the day belongs to each and every individual who had been working hard efficiently for this success. The message which we want to give is that; we always have a choice to choose better, not for our present convenience but for the protection of our future generations.
Some highlights of the day were:
Taparas (Leaf plate) made by the volunteers with grandma while listening to folk tales
We used Clay cups instead of Plastic cups,
Brought flower garland instead of khadas,
Made garlands using Totola ko Phul (Oroxylon Indicum)
Report By: Yuraj Pradhan