Premmala Allay runs a Montessori system private school in Darjeeling, a town known for its schools and high academic standards. She started the Darjeeling Montessori House of Children school in 2015 after her return to the Hills having lived in Puttaparthi for the most part of her schooling and higher education. With an objective to implement the Montessori system in its true essence, Premmala's approach to education encourages children to undergo experiential learning and believes in nurturing them towards becoming better human beings.

Today, the school is in its thirteenth year of operation and the first batch of students are in Class X. Recently, Premmala was recognized as an Environment Champion by Scavengers Darjeeling to honor local environment heroes on World Earth Day. TheDC spoke to Premmala Allay to know more about her work and bring forward the stories of our local heroes.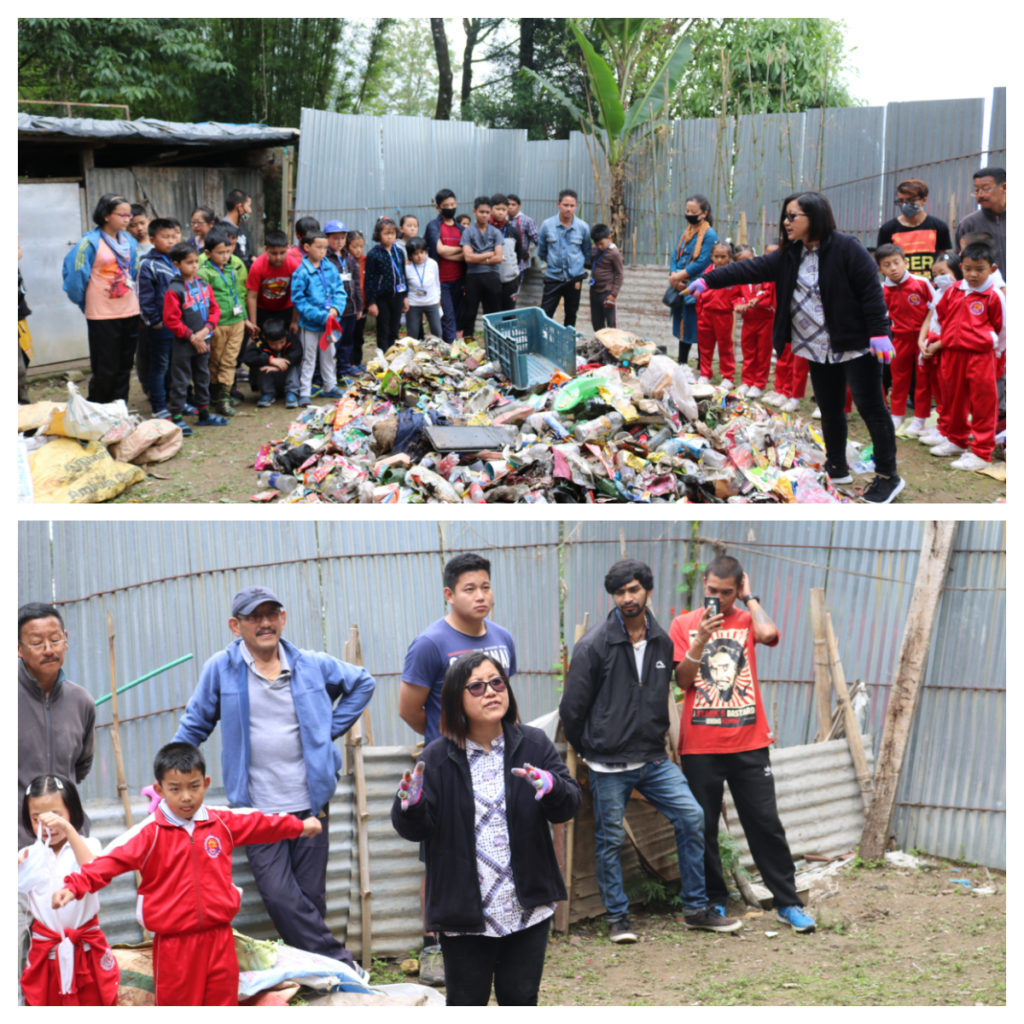 TheDC: Congratulations on being honored with the title of Darjeeling Environment Champion. As critical as the issue of the environment is, we would like more people to know more about such positive stories. Perhaps it can inspire us to do our bit as well. Could you tell us a little more about your childhood and schooling?
Thank you very much. My dad was serving in the British Gurkha army which took us to various places depending on his postings. I spent part of my childhood in Hongkong before moving back to BSMI school, Darjeeling for a while, and then to Puttaparthi, Andhra Pradesh. I did my schooling from Sri Sathya Sai School and followed up with a B.Com degree from the Sri Sathya Sai Institute of Higher Learning, Anantpur.

TheDC: What were the influences in your life and your journey to becoming an educationist?
Having lived around Puttaparthi Ashram during my formative years, it is natural to develop a sense of social work, voluntary services, environment care, and a spiritual outlook to life. The learning and experiences from the Ashram, school, and college during the formative years helping in moulding my way of life and perspective of the world.

My parents are the biggest influence in my life, my mother especially with whom I share a close bond. From them, I have learned the true value of service, humility, love for humankind, and care for the environment. Even today, they continue to serve in the Puttaparthi Ashram.
I returned to Darjeeling after my marriage in the early 2000s and founded the Darjeeling Montessori House of Children in 2005. My son was just about three months old when we began the first academic sessions in 2016. Our family, especially my father-in-law, Late Prem Kumar Allay was my rock support and helped out with everything to get me started, right from construction, renovation, and setting up the school. Having been an active worked during the Nepali Bhasa Aandolan as the president of Nepali Bhasa Samiti, he understood the need and importance of education and encouraged me all the way.

TheDC: Can you tell us more about your projects and work you have undertaken?
Managing a school in Darjeeling is a compelling but very challenging proposition. Darjeeling is an education hub with a history tracing back to the British days and still attracts students from across the world. The traditional British schooling system is deeply ingrained in Darjeeling making it one of the best destination in the country for English education.

So, when I decided to introduce a Montessori system school, it was like riding against the current. In the beginning, nobody could imagine a school without uniforms, books, and practical learning system. Montessori system encourages experiential and unconventional learning methods which were still not the accepted norm in Darjeeling.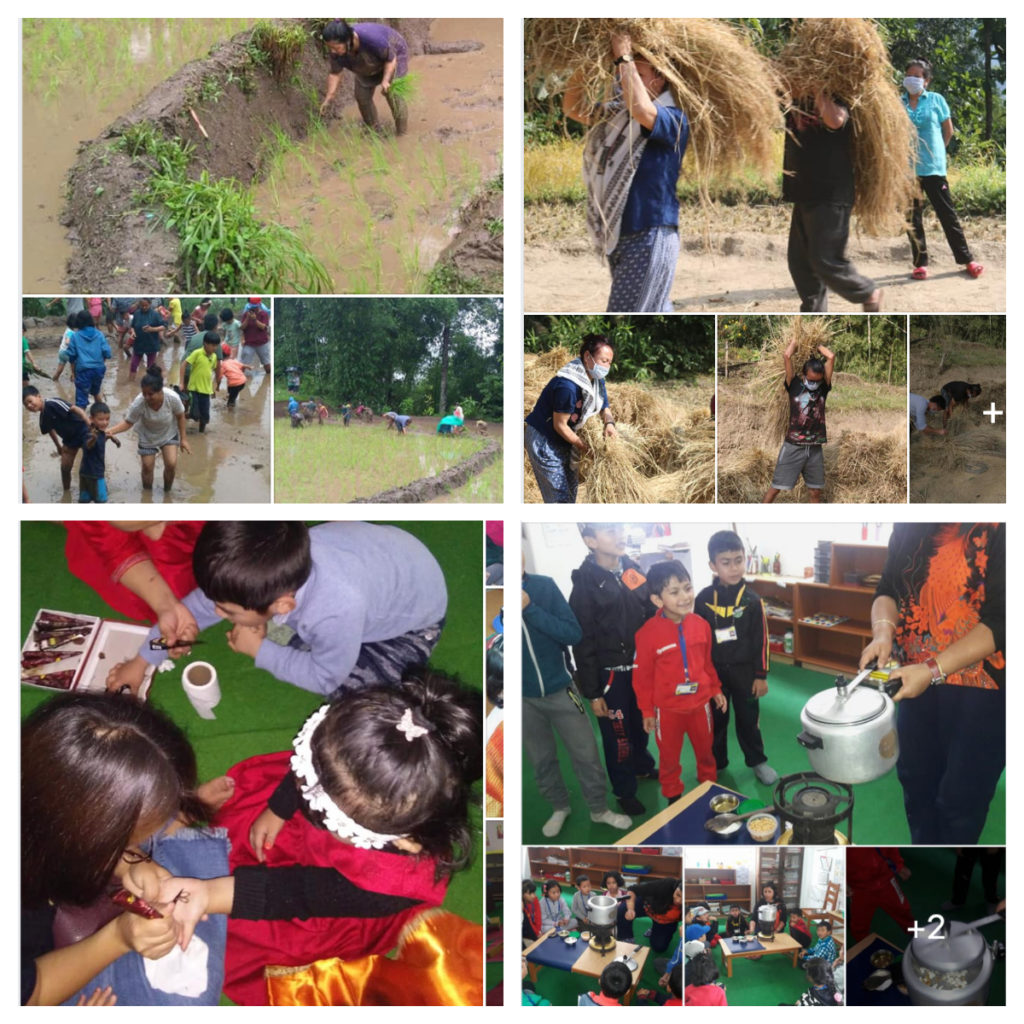 The entire process of building a school and making it thrive in the true sense of the Montessori philosophy has been a long series of projects for me. It has already been thirteen years now and the first batch of our pre-primary students are now in class ten. It is a rewarding experience to retrospect and sees how far we have come along in the journey.

It feels good to be recognized by the community as the local Environment Champion. To me, the idea of the environment is inclusive of plants, human beings, animals, and everything in our universe. As individuals and collectively as a school, we are also part of the same environment and we are bound to take care of each other. In our school, we encourage our students to be conscious of the people, place, and the world around them.

In our school, try to inculcate the values of serving the society and volunteering initiatives, which they self-organize and manage themselves with little guidance from the teachers. The idea of Experiential learning is the core of our philosophy and we strongly encourage students to understand, interact, and appreciate the environment around them.

Outdoor learning trips, nature treks, volunteering initiatives are part of our curriculum. We also encourage students to celebrate festivals and fundraising events for community service. Rather than announcing a holiday on festivals, we encourage students to organize all festivals together as a community. Celebrating the festival makes it easy for the children to understand the festival rather than reading it on books.

Sometimes, it becomes difficult to track the number of things they are self-organizing. I remember once, they had raised some money selling Easter eggs and bunnies. With the collected money, they purchased foods and groceries for three different needy households. As the kids were managing everything themselves, some of the kids were very moved by the plights of a particular family that had many blind members. They came up to me with a request to offer free education for one small girl from the family. Even though we are already overstretched with resources, we were all proud of the children's gesture and did not want to disappoint their feelings. We took the girl in and decided to support her education within our means.

The best part of the whole exercise was that all the kids involved in the initiative learned their basic transactional skills when raising money, buying groceries, and managing funds for the activity. They additionally learned about planning and management skills.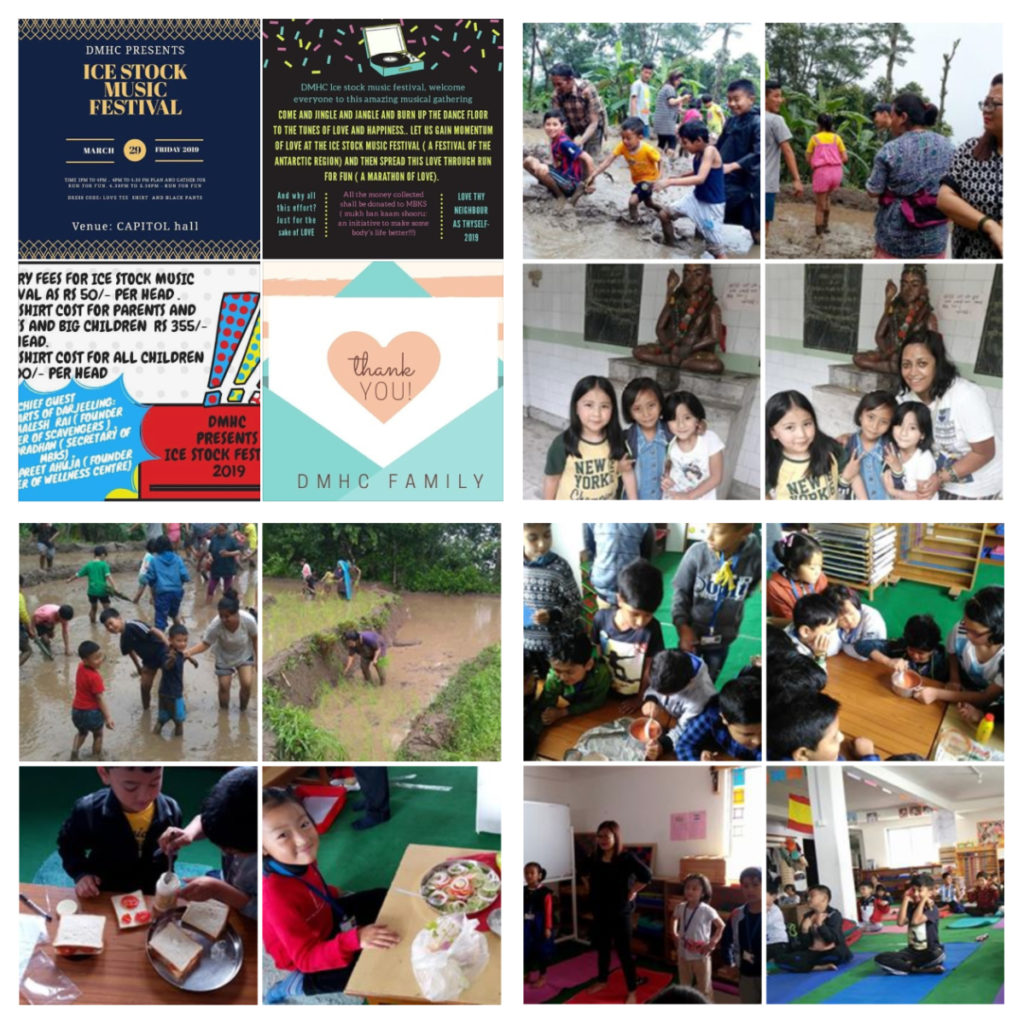 During the Kerela flood last year, the students had run a campaign called Ek Mutthi Daan, meaning 'a handful of grains'. Every kid collected a handful of rice and pulse in their 'collection containers'. In about 4 months, they had collected about 4000 Kg of grains including rice and dal. However, we didn't know that sending the collected goods to Kerela is a bigger challenge. Again, the students organized an exhibition charging Rs 50 entry fee for visitors. With some struggle, we did finally manage to send the collected items there.

The most rewarding experience for kids was to see 200 people being fed with the grains they collected and sent.
TheDC: I am sure returning to Darjeeling after long years and starting out with an unconventional idea must have been challenging and a long learning experience. How do you overcome these challenges?

For a person who believes in the unconventional education system, the challenge begins with the whole school system and education policy of our country. Our school system is deeply rooted in the bookish and textbook-oriented knowledge system.

Everybody wants a change and talk about reforming the archaic system, integrating ancient Indian knowledge into the curriculum, and many things. However, the fact is that all our reforms and changes are targetted only for textbooks and not the education system as a whole. It is not a holistic approach to solving the issue.

Today, there is a huge disconnect in terms of what students learn and what happens in the real world. The point of education reform is to help children realize their full potential. It is essential that our school curriculums are not just limited to accumulating bookish knowledge, but also includes life-skills, volunteering, and community service into academic learning.

In our own limited ways, we strive hard to provide holistic education to our children in their formative years. For us to have a better environment and peaceful world, it is important that the children understand the importance and the true meaning of education. Changing the system is outside of our means, but we try to do our best within our school community.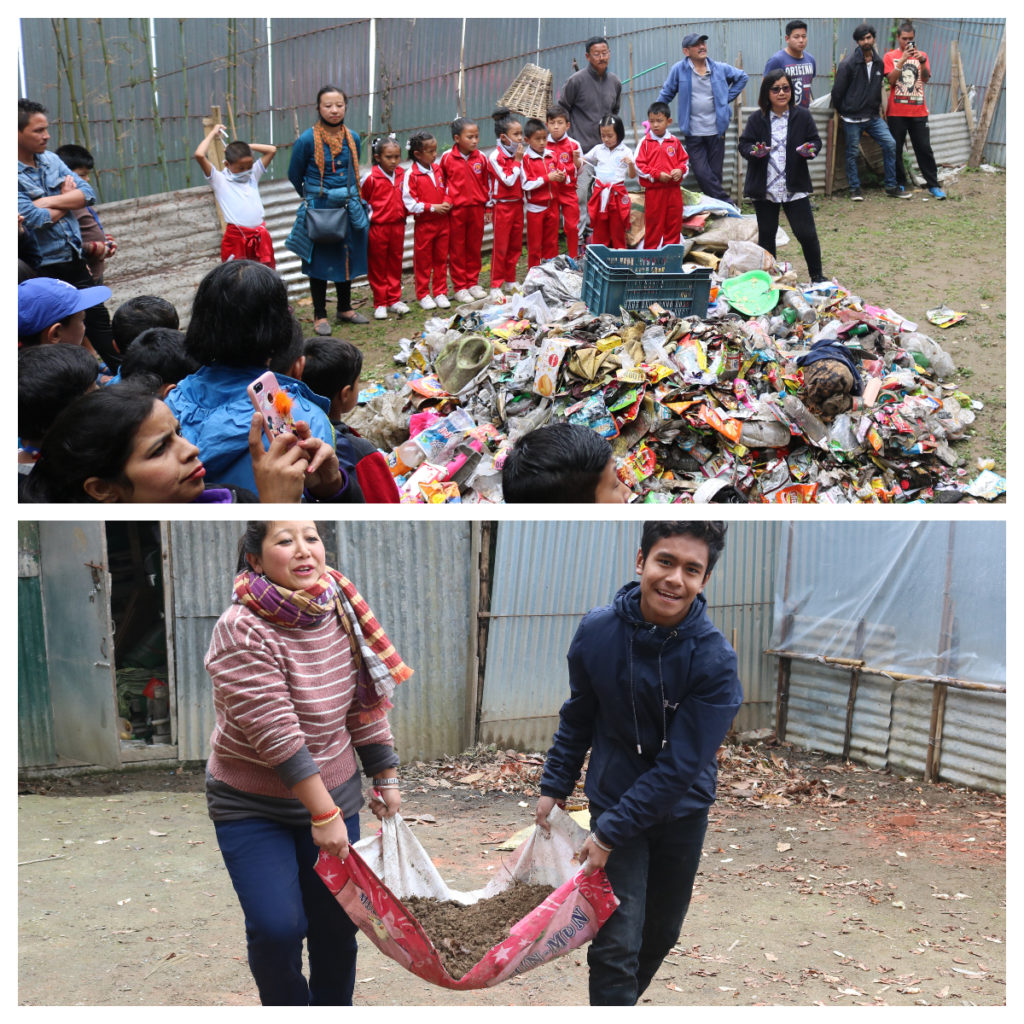 TheDC team once again congratulates Premmala Allay and the entire DHMC family for their inspiring work.