TheDC team sends a warm 'Shout Out' to Namaste Foundation for their exemplary work in providing support for the helpless and poor. Going beyond its objectives of spreading awareness about environment, cleanliness, and health, the foundation has also been actively involved in different humanitarian initiatives and have successfully reunited many estranged families across the country.
Some 4-5 months ago, the foundation reunited Raju from Cooch Bihar with his family after supporting his treatment for over 15-20 years. Another person, Bijay Kumar who was found in a state of unconscious and mental imbalance was treated at Sikkim Manipal Hospital for over 2 months and finally reunited with his family in Madhya Pradesh, Khailabad District. The foundation booked his train tickets and sent Bijay to his family.
The foundation wishes to specially thank its members in Darjeeling and Sikkim, who have gone out of their way to support such victims and helpless people. None of this would have been successful with the support and contribution of the members. Special mention to Basu Lorung, project Director at Namaste Foundation, and all staff and helpers from the Psychiatric department of Sikkim Manipal Hospital.
We are extremely proud of the hospitality of people from Sikkim-Darjeeling Hills who have time and again stood up for humanity. Together, we hope to make a bigger impact in the days to come.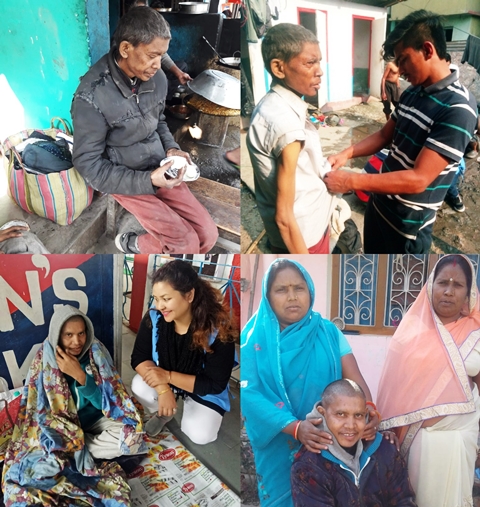 Take a bow Namaste Foundation! You guys have earned it!