A recent report in a newspaper concerning the efficient handling of COVID19 by Sikkim inspired me to share my thoughts on the subject. Rightly so, the state has been lauded for its efficient handling of COVID19 from many ends. Sikkim and Nagaland are officially the only states in the country to maintain zero COVID19 cases inside their administrative boundaries, so far. Two Union Territories — Daman & Diu and Lakshadweep — have also maintained zero COVID19 cases so far.
The state stopped issuing Inner Line Permits to foreign tourists from March 5, as per reports but did not restrict the movement of people from other states till March 16
Reportedly, Sikkim implemented a ban on tourists, both domestic and foreign, starting from March 16, 2020 after receiving notification from the government of India that all the border states should ban the entry of foreigners. However, the state stopped issuing Inner Line Permits (ILPs) to the foreign tourists from March 5, as per reports, but did not restrict the movement of people from other states till March 16. Sikkim also needs to be appreciated for its early start of thermal screening of persons entering the state at various entry points.
Some of the factors that has played a role in the safe passage of Sikkim and withholding of COVID19 virus beyond its southern border, so far, may briefly be summarised below:
Geographical location
Sikkim has greatly benefited from its geographical location. It represents a small piece of land that sits isolated above the Gorkhaland Territorial Administration (West Bengal). It is internationally bordered by Bhutan, Tibet and Nepal in east, north, and west respectively. Its southern base shares a boundary with the state of West Bengal.
International borders bounding Sikkim are, anyway, always closed given its strategic location. Therefore, once the state's border with West Bengal in its southern base was sealed in the third week of March, cross border demographic exchanges were completely halted. This was not the case with majority of other states of India where inter-state people's movement has been going on till date. It is not possible to entirely seal bigger states of the country.
Small size of the state
Sikkim is the second smallest state in the country after Goa in terms of its geographical area, measuring just 7096 sq km. It is the smallest state in terms of its population registering only a little over 6 lakh as per the Census of India, 2011. The neighbouring Darjeeling district (including present Kalimpong) had recorded over 18-lakh population in the same year. There are many sub-divisions in the country with more population than that of Sikkim. Small size of the state has rendered Sikkimese polity and administration to orient and re-orient the state much faster and easier to achieve public consensus.
This again brings on table as to how smaller states can handle problems at hand timely, efficiently and effectively. Bigger states, on the other hand, have mostly made mess out of all critical problems including developments and disasters.
Sikkim has been a relatively disciplined state in comparison to many other states in the country. This is true concerning most of the Himalayan and Northeastern states of the country.
Swift, bold and timely decisions
Smaller size of the state has made lives of the decision-makers relatively easier in Sikkim unlike bigger states in the country where uncountable ideas/viewpoints and conflict of interests, not to talk of politics, have been recorded often negatively impacting the efficient decision making processes at this time of pandemic. Sikkim has, therefore, taken full advantage of its small population size and relatively homogenous public psyche by taking swift, bold and timely decisions. Timely decisions are very important at the time of disasters.
Public discipline
Sikkim has been a relatively disciplined state in comparison to many other states in the country. This is true concerning most of the Himalayan and Northeastern states of the country. Small population size, unique socio-economic and cultural features, peripheral location, complex historical antecedents and efficient decision-making process of the state have played notable role in this connection. It's also important to highlight here that people living in the hills and mountains in general are comparatively soft, disciplined and law abiding souls unlike the so-called 'mainstreamers' who are vastly different than the hillians with regard to approaches and ways of lives.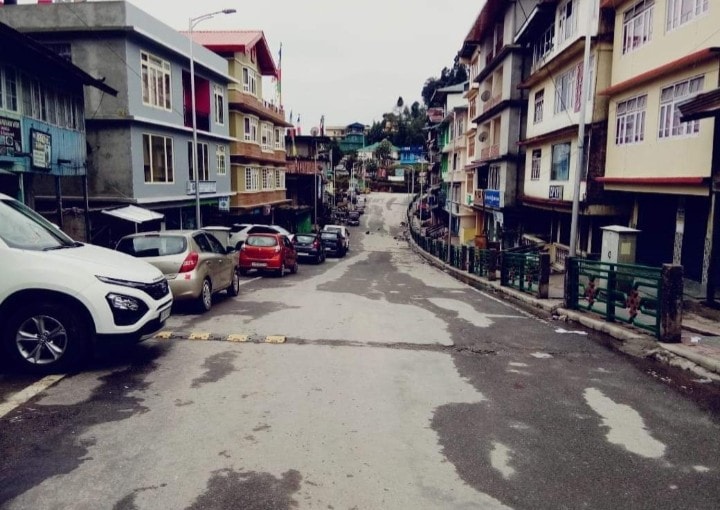 Luck by chance
Last but not the least, Sikkim has been extremely lucky not to have recorded any COVID19 cases inside the state, so far, although sizable Sikkimese students and others reside outside the state for various reasons and who have been gradually returning home. The nearby Kalimpong district was not so lucky when its resident brought home COVID19 in the third week of March while she returned home from Chennai. After infecting several in the family and neighbourhood, the patient died on March 30, 2020, at North Bengal Medical College and Hospital.
Let's hope and pray that this trend and pattern continue well into the future and Sikkim can keep itself safe and clean of COVID19 hazard.
To sum up, in the backdrop of extraordinary bio-disasters like COVID19, we need to undertake critical analysis of the 'state of our resources and capabilities' at our disposal at various levels- country, state, district and GPU. All disaster management plans should have a dedicated chapter on 'Resources and Capability Analysis', which needs to be revised periodically. Important sectors that need analysis may include health, education, administration, human resource, police and communication. This becomes important because the future is uncertain and newer disasters may hit us more frequently in the days to come. Changing global climate may bring about very many risks and challenges that are unheard of to humans at the moment.
At the moment, COVID19 has been our single most critical challenge to tackle upon. This pandemic has suddenly reminded us of the importance of the health sector and essential resources therein. It has blatantly exposed how our governments and policy planners have neglected this critical sector over the years. Sikkim is no exception in this regard. Someone has to map the geography of health infrastructure in Sikkim and show the policy makers the actual status of health in the state.
We should ask ourselves, why does every second Sikkimese prefer to visit Siliguri to secure her/his health?
This article was originally posted here.