TheDC team sends a warm 'shout out' to the kind people who live along Gandhi Road, especially those from Navin Gram who on a cold and frigid Valentines Day, exemplified the 'Darjeeling Spirit' and turned out to help those travellers whose vehicles had got stuck due to hailstorm.
Our reader Pranesh Prabisha Aarya Thami explains the situation thus…
"As a result of the heavy hailstone, the area from Garg World till the famous Hotel Mount Everest was heavily affected, esp. the Gandhi road area. There were huge traffic jams, vehicles could not move an inch due to the thick hailstone which had accumulated and become rock hard. The drivers and passengers faced a lot of issues and had no option but to wait till help reached.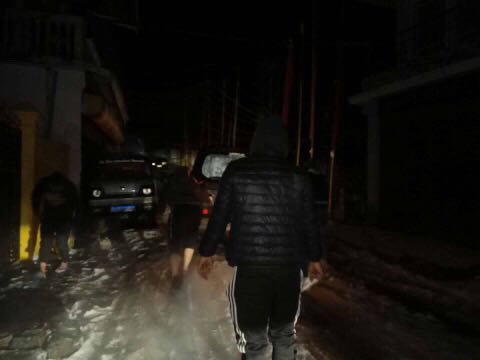 Thanks to the good citizens of Navin Gram and the adjoining areas for going out of their way to help those drivers and passengers.
They helped the bikers and the drivers push their vehicles without even bothering the biting cold hailstones, making sure the safety of the passengers."
This, this is what sets us apart from everyone else… this caring nature of ours is what helps us endure all the hardships with a smile on our lips and hearts full of love… this is what 'Darjeeling Spirit' is all about… and this is what we should all strive to promote and conserve.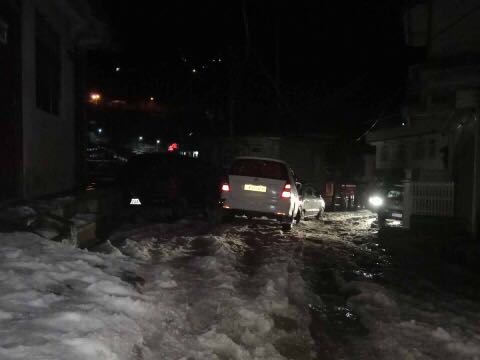 Thanks to Pranesh for informing us, and thanks to all the residents of Navin Gram and adjoining areas who are helping keep our 'Darjeeling Spirit' alive.
Take a bow, Folks!! All of you have earned it!!