How to make a hit web series in India?
Feature cops, underworld, a mysterious Guruji aka Masterji, use "high-profile" in dialogues, let a prominent character cheat on his wife, get the hero-cop suspended in the mid of the investigation, and there you have it, "just another great Indian procedural drama." But that would be the kind of great that people relish and forget. Say Sacred Games. So, why not make it unforgettable aka a "classic?" Sprinkle a bit, nay, a lot of controversies, and there you have it- "just another great Indian procedural drama" raking high ratings, thanks to baffling dialogues such as "Nepali Randi."
Sure, Nepalis will not forget.
Paatal Lok is Amazon Prime Video's latest flagship drama, centering around a cop who hasn't had wee-bit luck in getting promoted for the past 15 years. An aspiring IPS cop becomes a Robin to his Batman, and they get handed a "high-profile" case. As you can imagine, this case becomes a life mission of the failed cop to prove his worth. Long story short, he fails this too. He uncovers the truth, but what even is the truth when you are dealing with "high-profile" people. Powerplay at its finest, the storyline of the series is well praised as it unravels criminal nexus while addressing social filth. However, if the story was worth it, then why is my community, the Nepali community, upset with such a "classic."
It all boils down to one reason: Nepali Randi.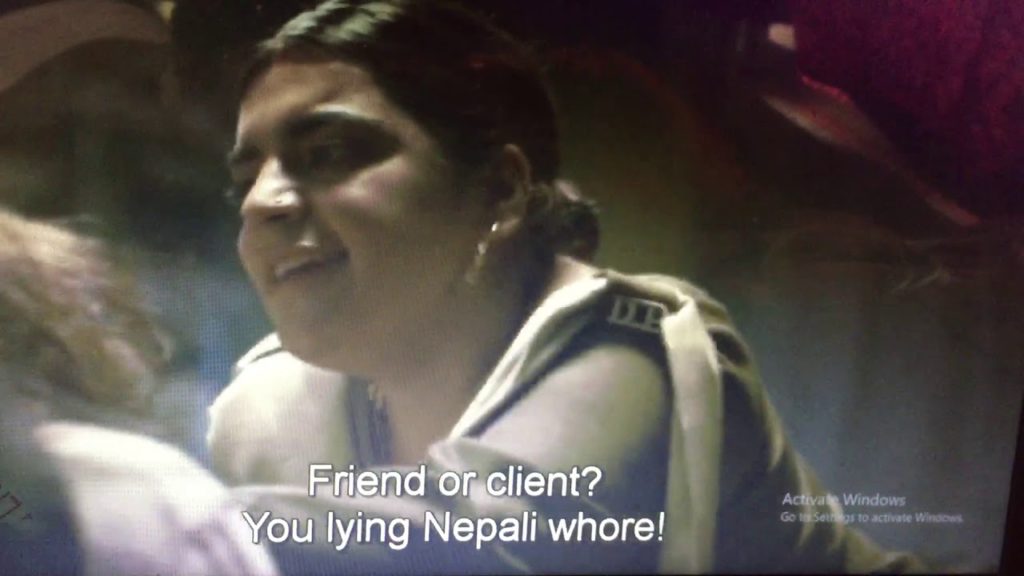 Many will argue that it is "just a dialogue." It is. But the sentiments seep deeper. When you say "Nepali," you are either addressing a person from Nepal or a Nepali from India. I am the latter. I have grown up watching Hindi series, but I never ever saw a Nepali character in esteemed Bollywood films leading the storyline. You can correct me if I am wrong. One prominent actor whose features struck similarity to people around me was Danny Denzongpa, but old movie buffs know, he was always the villain. Then we saw the trend of featuring Nepali Gorkhalis as Hawaaldaars, prostitutes, masseuse, "parlor aunty," etc.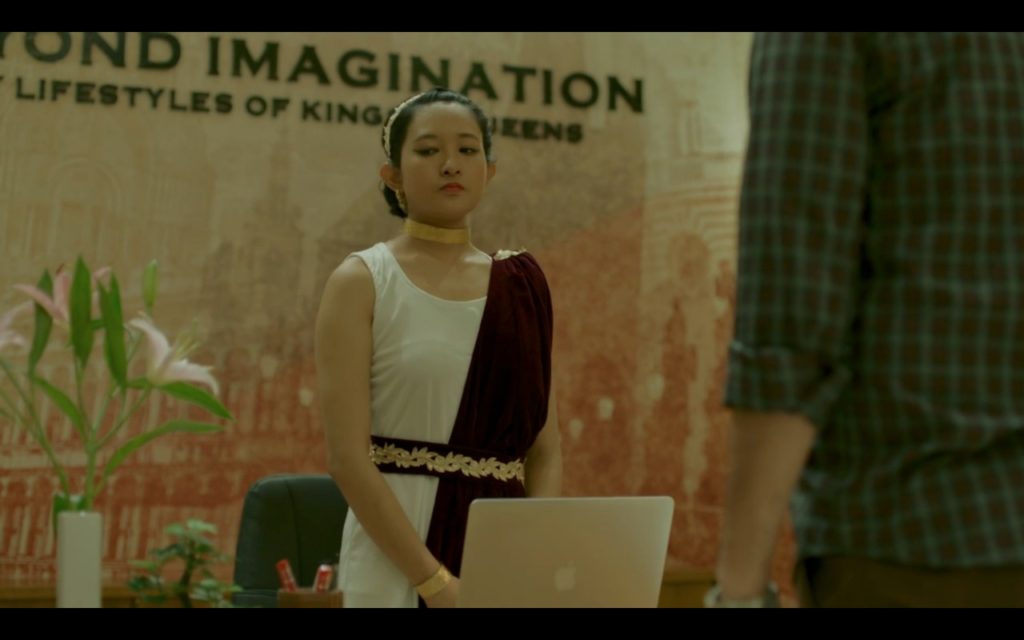 In the grim representation of Nepalis and the North East, the news that Mary Kom's life would turn into a film in 2014 served as a ray of hope. As you know, the hope was neatly crushed when the role went to Priyanka Chopra. It was then evident that Indian cinemas would rather spend millions to make Priyanka Chopra look like a North Eastern rather than have a North Eastern actor play the part.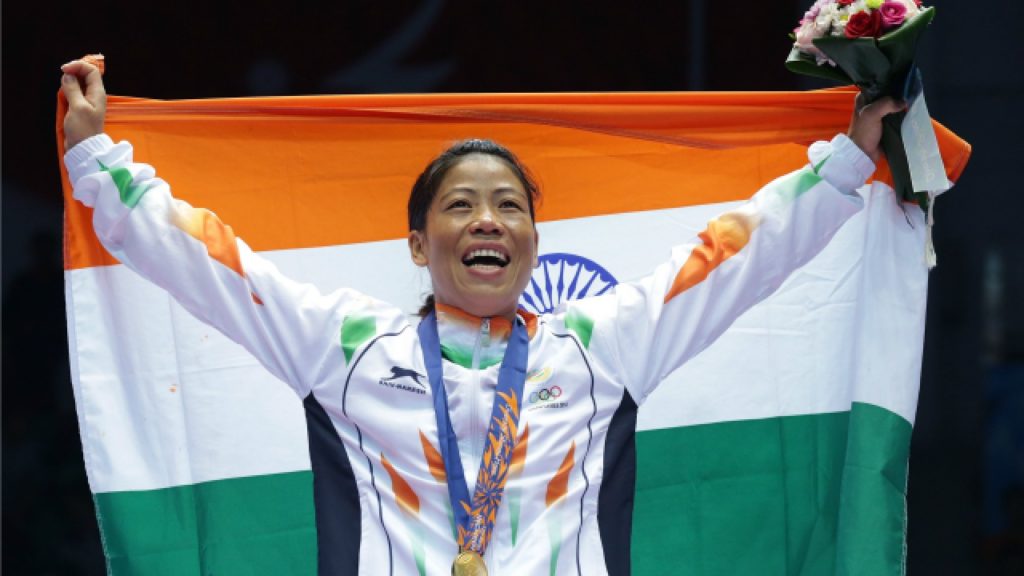 When I personally interviewed Mary Kom in 2016 she said the 'Mary Kom' film showcased only 10 percent of her life struggles, but it was "okay" that Priyanka Chopra played her part. She further told me that people started recognizing her only after the movies. "Before the movie came on-screen I was a five-time-world-champion and yet only a few people recognized me," she said. "It was only after the movie that people came to know me well. Still, some don't recognize me when I go out for shopping maybe because of my Northeast features since our faces look similar," she added. Yes, these were her words.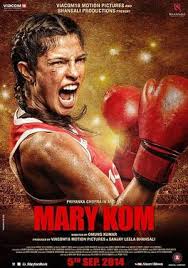 Now, when I think about it, the Indian film industry has conditioned us to feel that we have inferior features, hence "Nepali Randi," as compared to the sharp features of mainstream actors and actresses. But, we are very much Indian, and we deserve to be represented in roles that don't slut-shame us. Next time, when Sunil Chettri's biography is made for films, it would be nice to see someone who looks like him, play him.
In a country where "diversity" is celebrated, it is rather odd to have just one representation of India as a definition of true India.
What even is true India?
Paatal Lok is hailed for representing true India. But in fact, the truth is, Nepalis will never see themselves on screen in a positive light. We will always be a "randi," "chinky," "call girls," and sidekicks. We will still be an integral part of the film, no doubt, just like how we are an integral part of India for minority representation. And, that's that. A minority, a person mistaken for Chinese, subject to constant racial slurs, and in times of Coronavirus Pandemic, you ought to Google racism against us. I am quarantined in Mumbai, and I am scared to step out. Not because I am in the hotspot zone of the virus, but because of the "look" I get from our fellow "brothers and sisters."
What 'Paatal Lok' has done can be best summed up in its own storyline- A Powerplay.
Even if there are Nepalis in the growing entertainment industry in India then you have to know, if you had done what you could do then Nepalis all over the world, including Nepal, wouldn't have been as hurt as they are by this "dialogue." This means had there been any other series where a Nepali was championed, instead of getting slut-shamed, this wouldn't have pulled the trigger as it did.
I've had people argue with me on this. To look into the story as a whole and not by one particular scene in the second episode of the series. A portrayal of "true India" with rampant Dalit atrocities, rape, the Brahmin-Bania domination, and discrimination of the Muslims. We know it. We have read it in our history books. Have you read any Nepali or North-East discrimination in your history books?
Nope.
That's because we are the minorities of the minorities. History books have erased us despite the fact that our national anthem was composed by a Nepali: Ram Singh Thakuri. Go Google.
Our history is not studied in schools, our identity of a Nepali is camouflaged because of the lack of statehood. Hence, our only identity where people get to know us on a mass scale is through films and series. So, imagine a kid who gets introduced to a Nepali through this series with the word "Randi," synonymously attached?
Ridiculous as it may be, this series opened a bigger dialogue as to why Nepalis were particularly offended since Muslims and Dalits were also equally spewed hatred, if not more.
Anurag Lama, assistant professor of psychology at Muralidhar Girls' College Kolkata, West Bengal, cites that the difference in reaction stems from the fact that "Nepali Randi" breeds familiarity. "There's a misconception that Nepali girls are easy. So when we hear it in series as profound as this, it solidifies the misconception. It is a huge blow to our identity battle."
The reason why Nepalis are offended is because it is more than "just a dialogue."
Bring to light the entire Gorkhaland movement causing unrest in Darjeeling Hills since the 1980s. The demand for a separate state for Gorkhalis in India was submitted as early as 1909 when the Hillmen's Association of Darjeeling submitted a memorandum to Morley-Minto reforms.
The fight for identity is still on, with the recent agitation that broke out in 2017. However, it is to be noted that Nepalis are peace-loving people. My hometown Darjeeling is the hub of the movement, and with everything going on in the world, we just can't afford another agitation. Nobody wants it, so do not poke if you do not wish to fight. All of us are silently fighting our own battle for identity. Since the government has clearly given us a deaf ear, the fight for our identity has become ours, and solely ours to triumph. No wonder, Nepalis were so offended with "Nepali Randi," being said out loud to a character who is actually not a Nepali by the sound of her name.
When the CBI defames her, she is given the fake name "Girija Gurung," and if you think the title sounds familiar, it is because I am a "Gurung" and you are reading my article. Or, you know, Prabal Gurung, one of the most popular fashion designers of our time.
Gurung is a Gorkha title with origins listed in Nepal and Tibet. Nepali population in India also boasts a handful of Gurungs, so it was pretty easy for the makers of 'Paatal Lok,' to pick the name of the "Nepali Randi." However, 'Paatal Lok' is produced by Clean Slate Films under Anushka Sharma's banner. Anushka Sharma is an actress who does not hesitate to raise her voice against racism in the country. When a Manipuri girl was spat on in Mumbai during the lockdown, the 'NH10' actress took to Twitter to state that "racism and hatred needs to be met with strictest punishment! A few miscreants cannot create divide among Indians."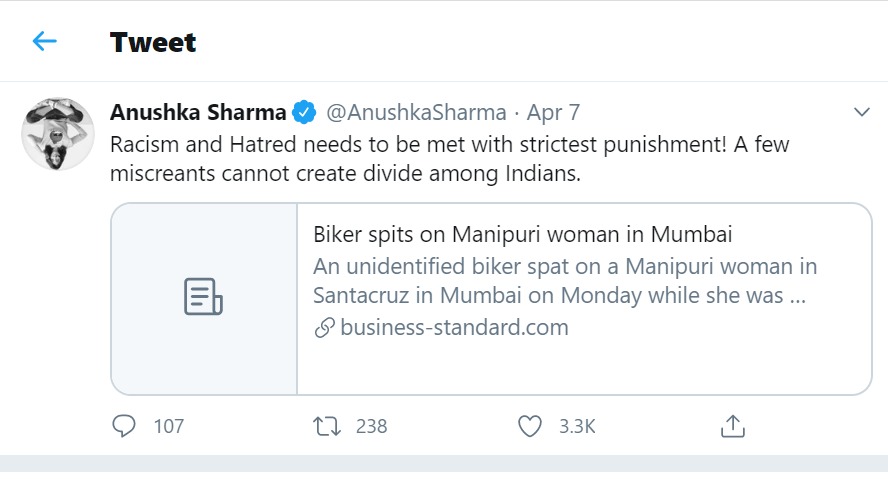 For that, we thank her.
The very fact that a North East woman, with her own powerful story was in the series is a thoughtful move. But when you actually narrate a story of that magnitude with a racial backdrop, some narration has to change. I learned that after watching Ryan Murphy's 'Hollywood' on Netflix.
'Mixing fictional characters and real ones, 'Hollywood' underlines the white-washed Hollywood of the 'Golden Age.' Vivien Leigh reigned that decade. The 'Gone With the Wind' actress, along with historical stars like Rock Hudson, Anna May Wong, Henry Wilson and Elenore Roosevelt makes interesting cameos. However, the real story is of a black actress auditioning for the role of a white lead, Peg Entwistle, a real-life movie actress who committed suicide by jumping off the Hollywood signboard.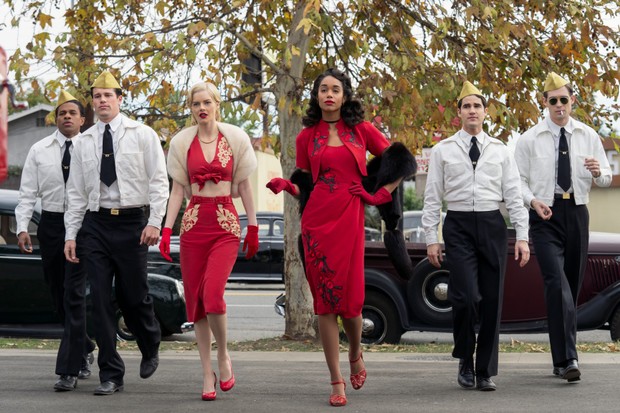 When the black actress finally lands the lead, the story changes from 'Peg,' to 'Meg.' The wise creators of Ace Studios point out that because a black woman is playing the story, it will not make sense for her to commit suicide for not making it to stardom. Nobody will bat an eye on the death of an aspiring young black actress. But, if she makes it to stardom, then everybody will care. Hence, the 7-episode miniseries ends with the film bagging an Oscar. 'Hollywood' is just a simple example on the thought process of sensitive movie-making by my favorite screenwriter/director, Ryan Murphy.
When 'Paatal Lok' storyline was established, a quick revision could have evaded this sentiment among my community. Since it did not, and the Nepali community is signing petitions to remove the scene, let's take a seat back and think "why it really offended me?" Or "why it did not?"
Keerthana Panneer, a psychologist based out of Bangalore justifies that "members of the Nepali community, much like other minorities, already face a wide range of discrimination and apathy."
"False perceptions of women from certain communities being too "forward" not just blind perception but also increases chances of crime and derogatory behavior against them. In short, what people portray onscreen can influence real-life actions," she adds.
The scene was traumatizing to many of my girlfriends because it reminded them of the times when they were slut-shamed for being a Nepali.
"I've had a man spit on me in Bangalore when I was a pillion rider on my friend's bike," says Ameesha, (name changed, since she wants to be anonymous.) "It was for a racist reason because I heard him mutter North-East. We were stuck in the traffic jam, and he was slightly behind me. I was so ashamed and taken aback that I did not tell anyone. Not even my friend who was riding the bike."
When people like Ameesha hears "Nepali Randi" out loud, it really awakens the subconscious trauma.
Further, the 'Nepali Randi,' character is ultimately found to be a transexual person. Rangeela (name changed,) is a Nepali trans person and she says that the "trans community is identified as a whole and is not segregated into a Nepali trans or a Bengali trans." Hence, there is not much of an offense there since "Cheeni's" backstory rings some truth.
"A trans person is viewed as a prostitute, and to be honest, some of our community members are into prostitution because they are marginalized and cannot secure a decent job. The community is still struggling," Rangeela states.
Narrating a personal incident, she says "15% of the times, when I go out on Tinder dates, there are men asking if I will charge them," she shares.
Granted that 'Paatal Lok,' wants the audience to swallow a bitter pill by representing "true India," but it has ultimately failed in serving its purpose.
"Movies and other art forms can help bridge the gap between communities by initiating a healthy dialogue between people of different backgrounds. But the same medium can widen the rift between people if it adds to biases and stereotypes. So, when evaluating a dialogue or piece of content, it's important to see the impact it has on society," says Keerthana.
There are much more important dialogues needed in movies. "Nepali Randi," could have been omitted and nothing in the storyline would suffer. If controversies make a "classic," 'Paatal Lok' is on top of the list.
What do the non-Nepali Indians know about Nepali Indians? That they are prostitutes? Hijras? Hell, what do they know about being a Nepali in a country like India. Read my story in The New Indian Express on the racism I faced when I was reporting in Chennai.
While this may be "just a dialogue" to boost ratings, but for a community, it became a stamp of identity.
It will be a bit difficult to sail through this label, but my community has scaled Mount Everest. This gives me hope, that since we are fighting the identity battle on our own, we will make it. We may soon see Nepali filmmakers bring about the necessary change. We have so many interesting stories to share. For example, Vivien Leigh was born in Darjeeling. Did you know? The land you ridicule, the land you use for commercial "tea," is actually a birthplace of Oscar-winning actress.
'Hollywood' and 'Paatal Lok,' both dropped this May on Netflix and Amazon respectively. While Hollywood addresses racial issues of the1940s, it deftly puts a progressive tone and no one is offended with the series. While India's 'Paatal Lok,' in a mission to represent "true India," has offended the Nepali minority in the country.
If only the filmmakers knew the truth of identity, was aware of their power, and if communities respected each other, a series like 'Paatal Lok,' would not carry a baton for representing "true India."
Credits: Thank you Malay Jain for an amazing cover illustration.
Writes: Regina Gurung, This article was originally published here.