Writes – Sh. Hastaman Baraily
We all boys from Darjeeling and adjoining areas 1995 and 1997 batch serving our Nation through Delhi Police are organizing the Annual Get Together every year. As earlier this year also we had organized the get-together function with our friends and family members on 3rd, Feb 2018 at Police Community Centre, Model Town-II, New Delhi.
What we felt to organize such function is that we all are far away from our native place i.e. Darjeeling and adjoining areas. As you all are aware that here at Delhi, we (D.P. BOYS) are very busy with our hectic Law & Order and other types of duties which do not have a fixed timetable. So that we do not get time to meet each other. The MAIN MOTTO to organized such type of function is that to make our friends and family members united and to know each other families and to be close to each other as well as to keep our culture alive, as a result, this year 2018 function was very much successful and hope it will continue further also.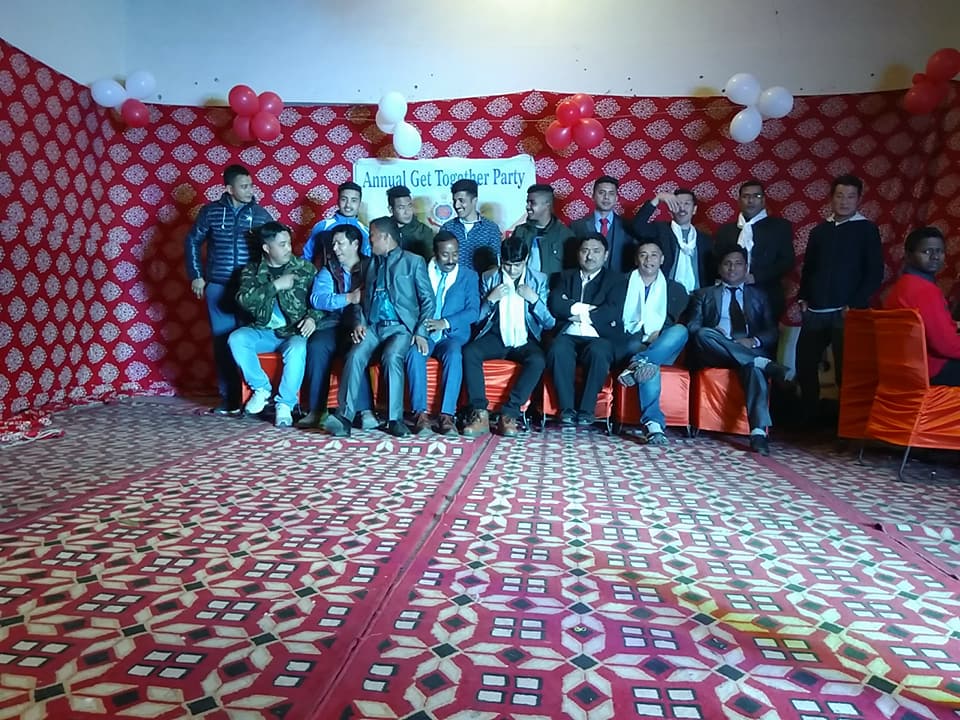 This year one new thing was also included that newcomers (BOYS & GIRLS) who have joined Delhi Police in the year 2016 from SIKKIM were also invited to join hands with us and celebrate the function and to make our strength stronger and to be united.
This function wouldn't be successful without each and every member who gave their contribution and especially by those wishes given by each and every member of D.P. Boys Pariwar, Darjeeling/Sikkim.
There was a vital role played by the organizing committee also to organize this function. The function was started by wishing everyone 'Happy New Year-2018' and welcoming them to celebrate the function than after giving respect to our elders with KHADA.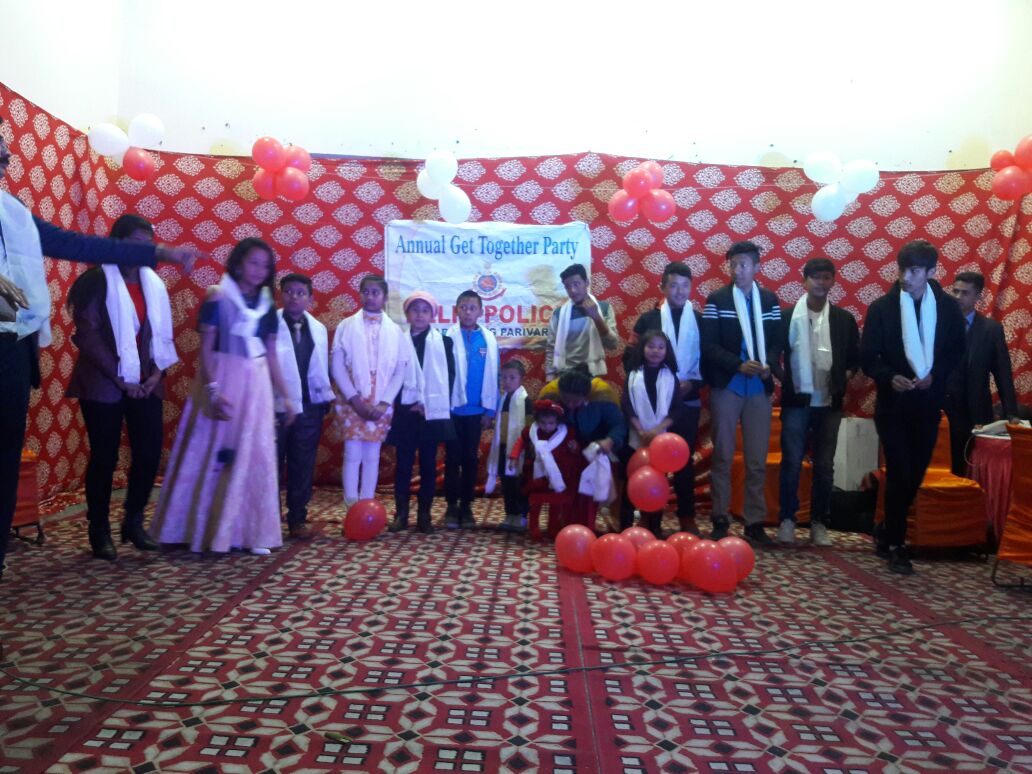 Any functions which are made successful an important role should be played by the host of the function. This year Mr Dinesh Sharma 1997 Batch and Mr Khus Narayan Pradhan Sikkim 2016 Batch showed their hidden talent and experience by hosting this function which we have never seen earlier.
This year introduction programme was also done and 1995 batch boys were introduced by giving respect on stage with KHADA than after to their wives and the same was done to 1997 batch also. Sikkim boys and girls were also brought on the stage to give respect to them also and the children who were present at the function too.
The guest artist Mr Rodhan Lama and the party also made this function a great success by giving their performances. Our friend Narbu and Lalit also gave an extra dose to the audience and made everyone dance in front of the stage, children too performed by singing and dancing which were very encouraging and we should encourage them because they are our future.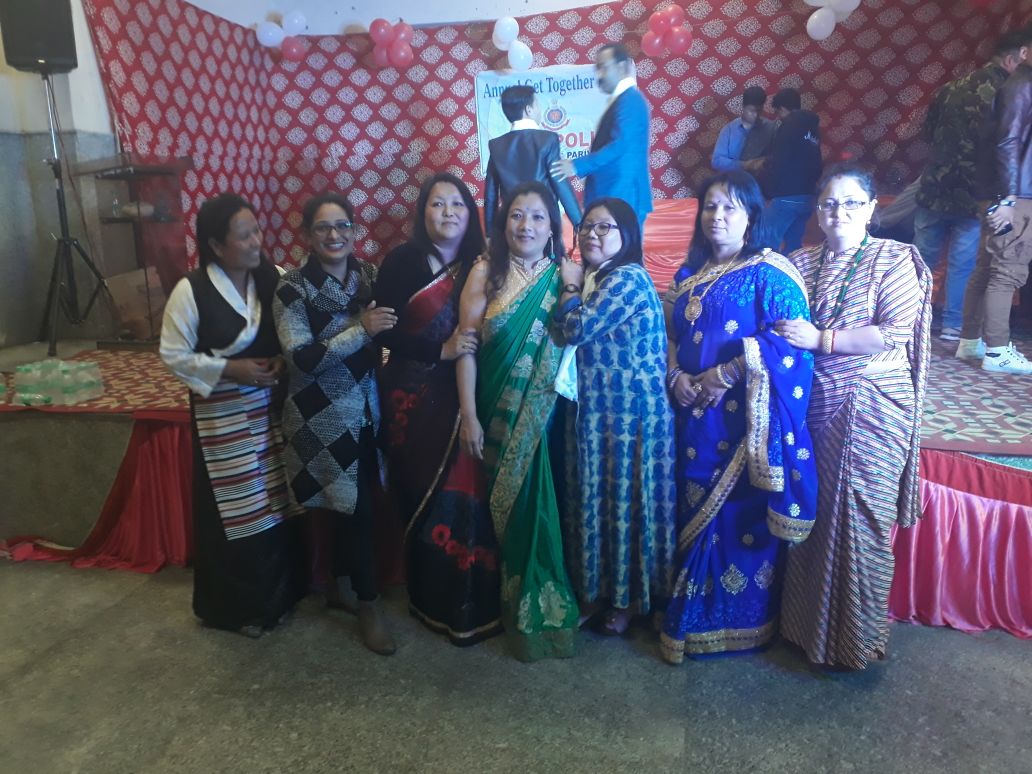 We also invited the family of our member Late Shri Dinesh Baraily, Mrs Anita Baraily w/o Dinesh Baraily also thanked all the members for supporting their family during their difficult time when they lost their head of the family and also expect the same cooperation in future also.
Among this, the delicious snacks were served during the function. Before finishing the function the dinner was also served which included some typical local dishes from our native places Darjeeling i.e. Pickles from Darjeeling, RAYA KO SAAG, KINEMA KO ACHAR etc. by caterings given by Kalimpong Express Restaurant, Safdarjung, New Delhi. Which give the reflection of our native place of Darjeeling and we thanked them.
In this successful function without decoration, light and music system this event would not be successful and we all thanked them also.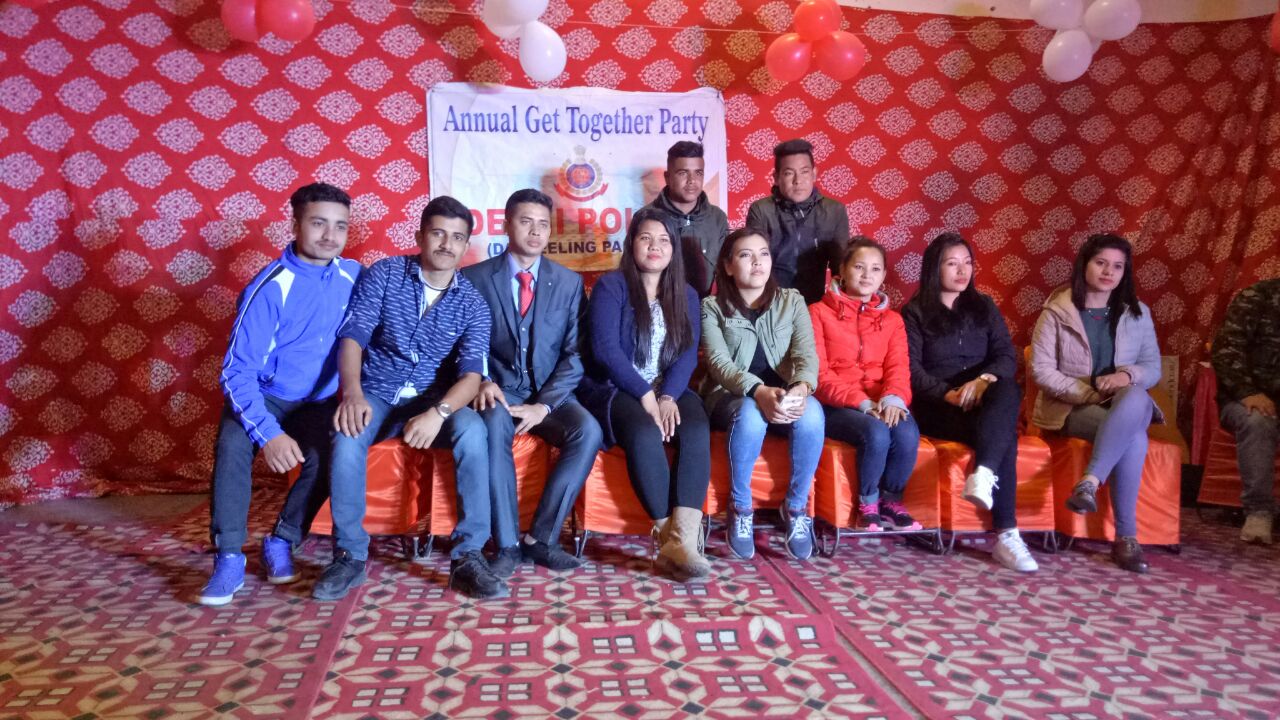 We especially thanked again to each and every members D.P. Pariwar Darjeeling and newcomers boys and girls from Sikkim. Whoever from our members who could not attend the function due to their unavoidable circumstances this year gave their best wishes so that this function could be successful and hope they will join hands next year to make it a great-great success than this year.
Last but not the least the programme was concluded by wishing each and everyone to meet next year with an energetic grand-grand function.