In an extraordinary turn of events, properties from one room in the house of Bhujel family of Kalimpong has been attached by the Kalimpong police, following court orders.
The room belongs to Mr Biren Bhujel, who happens to be the younger brother of Gorkhaland martyr Late Barun Bhujel – a Kalimpong Municipality Councillor and a Bimal Gurung loyalist, who had died while in the police custody last year.
After his elder brother's death, Biren Bhujel had been vocal about his displeasures, and had spoken out repeatedly against the WB Govt, and the current Gorkhaland Territorial Administration, Board of Administrators.
Following cases filed against him in Kalimpong police station 49/14 under various sections – IPC 147, 148, 148, 307, 323, 324, 326, 427, 506 and 507 – Biren Bhujel who is also loyal to fugitive Gorkhaland leader Bimal Gurung, had gone missing, and despite court order for him to appear before it, he had failed to do so.
Following which, the court had ordered for his property to be attached.
However since the house is in his father – Bharat Bhujel' name, the police could only execute the order in the room where Biren used to sleep.
Among other things, the police confiscated – one bed, one TV and one table.
This is perhaps the first time in the history of independent India, that one room inside a house has been attached by the courts.
Speaking to the press, Mr. Bharat Bhujel said, "I am terribly upset, they killed one of my sons and now they are hounding the other. He is unable to comeback home, he is unable to spend even a night here, I feel terrible."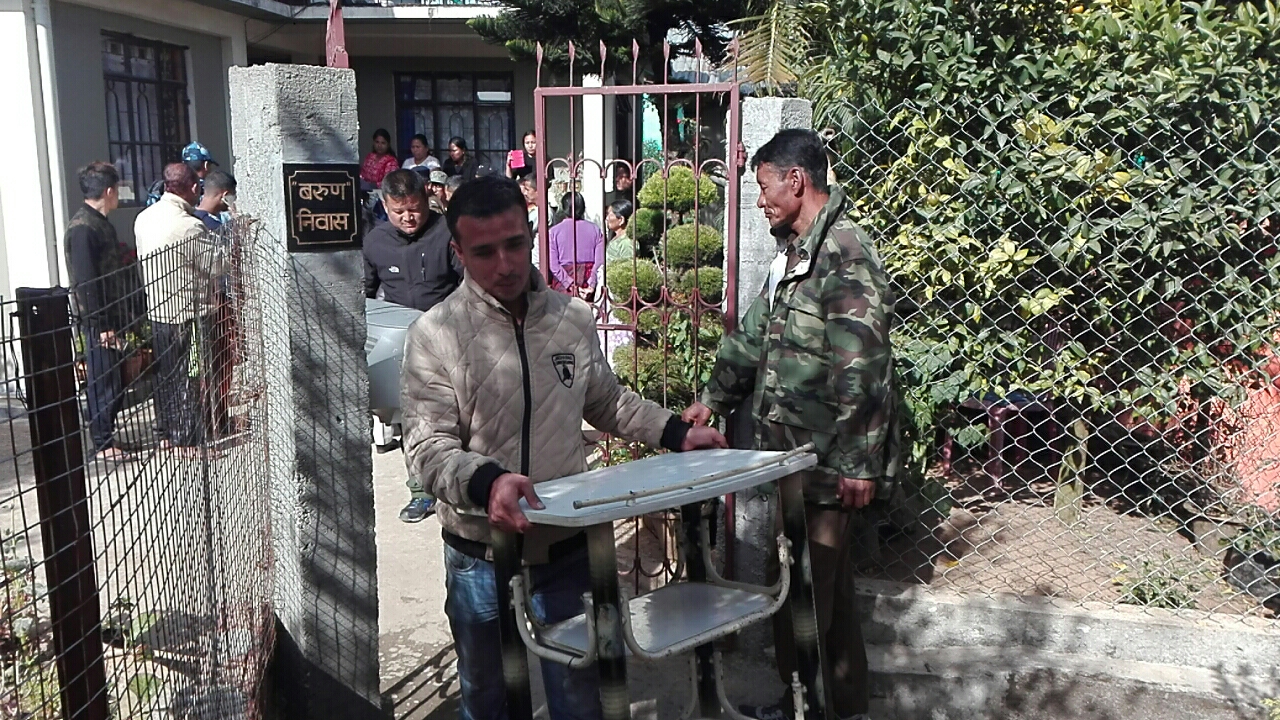 Biren Bhujel's Room Attached