The villagers of Tangta busty booth no 22/201 Panchayat -1 under Gorubathan block, in District Kalimpong got together yesterday, to protest against the lack of progress in the construction of a new bridge over Dabai Khola.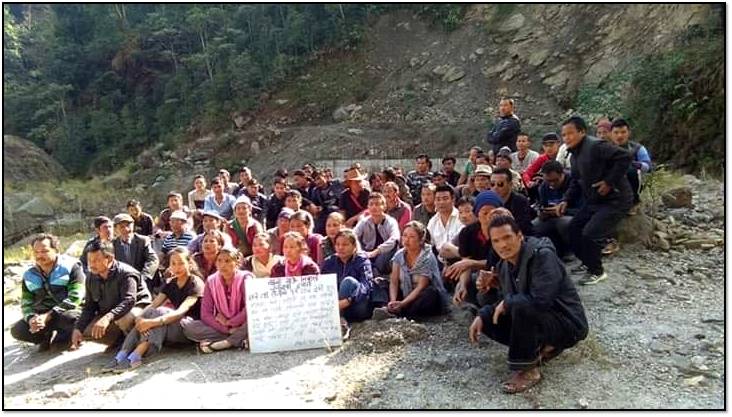 Locals have informed us that the original tender for the bridge on Dabai Khola, Tangta was opened in 2013, and constructions for the bride commenced in 2016. Yet there has been no progress, and completion of the project seems a far way off.
Yesterday, a huge rally was held at the bridge construction site, against the contractors who have not completed the work, and also against the government officials who haven't taken any action against the erring contractors.