In a massive political shift, the two main hill political parties Gorkha National Liberation Front (GNLF), and the Gorkha Janmukti Morcha (GJM) led by Bimal Gurung have joined hands.
Amid series of meetings with the opposition parties in the hills to hammer out a deal of consensus candidate who would contest the Lok Sabha election in the Darjeeling seat, GJM ( Bimal faction) and GNLF have decided to join hands for what they call a greater cause for the Gorkhas and of the other communities of Darjeeling, Terai and Dooars.
In a message sent in the Morcha camp's social media group fugitive Morcha leader Roshan Giri said the two parties will held a joint press briefing in this regard on 19th March. He however did not specify the place where the briefing would be held.
Sources in the know, however said GNLF president Mann Ghisingh met Morcha leaders today and stuck a deal to fight the up coming Lok Sabha election together. GNLF leaders in Darjeeling confirmed the development late night.
We have decided to come together forgetting past differences for the greater interest of the communities in the hills the plains and the Dooars said GNLF steering committee member Ajoy Edward.
This is the first time after the 2007 Gorkhaland Andolan, that GNLF and GJM have come together.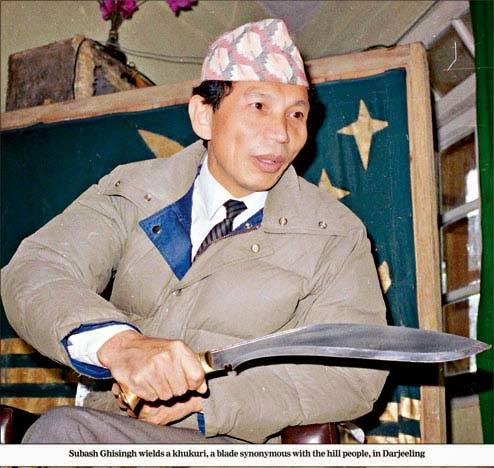 With inputs from GJYM