A one of a kind quarantine facility has been set up by the local villagers of Lodhoma, for their residents returning home, in a football ground! The said Quarantine Facility has been temporarily constructed using locally available materials like bamboo and tarpaulins. They have been supported by Rammam Hydel Project, WBSEDCL.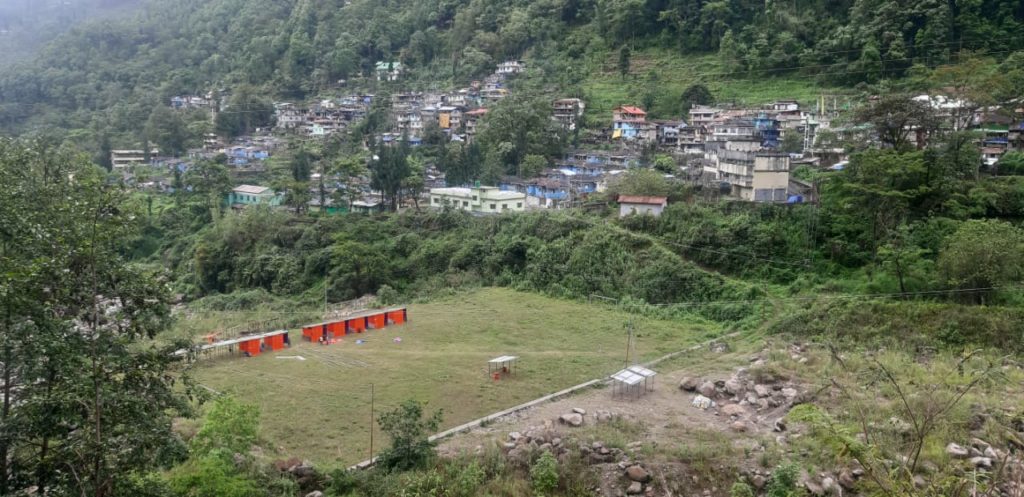 In contrast to crowded halls elsewhere, each hut in Lodhoma Quarantine Facility have been separated by a distance of 4 feet. Toilets and bathrooms have have been constructed along with water supply. A temporary and unique seepage tank has also been constructed using old oil drums that have been dug into the soil, so that the fecal matter is not disposed into the river.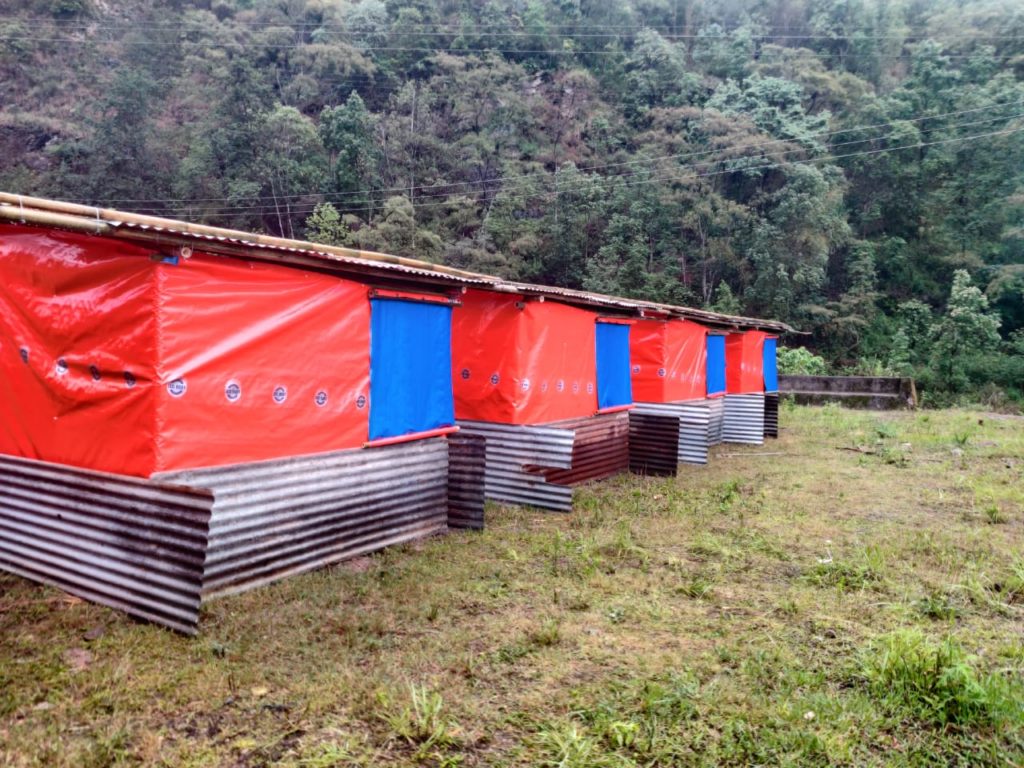 The family members of the quarantined persons have to provide all necessary items for those who are to be quarantined before their arrival and the same are placed in the hut.
The family members bring home cooked meals in disposable packaging daily and give it to the volunteers at the Lodhoma Quarantine Facility. Each package has the name marked for easy identification. The volunteers then keep the meals on a "meal shed" that have been constructed in the middle of the football ground, from where the meals are picked up by the Quarantined Persons, to avoid any kind of contact!
The local samaaj has also drafted a SOP for the Lodhoma Quarantine Facility to be followed.
Lodhoma villagers have exemplified true "Darjeeling Spirit".
We highly encourage other villages too to be prepared like this. Do not wait for authorities to come and make things right. Take the initiative and seek help whenever you need it, instead of waiting for others.
Well done Lodhoma villagers, we are all very proud of You. We hope other villages too get inspired and learn from You.
[Pics and report by: Binod Chettri and Bidhan Chettri]