Introducing Mosaic Thoughts, a Nepali alternative/experimental rock band from Darjeeling set to release of their new video called Aash on 23rd February 2019. Aash, meaning hope in Nepali, talks about desires and dreams, in the face of ugly betrayals and negativity.
About the Song
As a member of the band says "Everyone of us knows the feeling of betrayal, abandonment, and have experienced shattering life events. However, some amongst us have this unflinching hope and that the very people who betray will come back to pull us out of our miseries. Many times, despite knowing that hope will never be realized, they refuse to move on and are drowned in their own delusions." The song Aash speaks wisdom to those who are living in such fake dreams, without realizing their worth. The song wants to convey the message that we are special, worthy of a better life above such misplaced hope and sadness.
Lyrics: Aashish Khati
Composer: Aashish Khati
Audiostation: Sacred Heart audio workstation.
Video/editing: Yoksang Yonzone Taking and Prashant Chitthi.
Mixing/mastering: Anuj Pradhan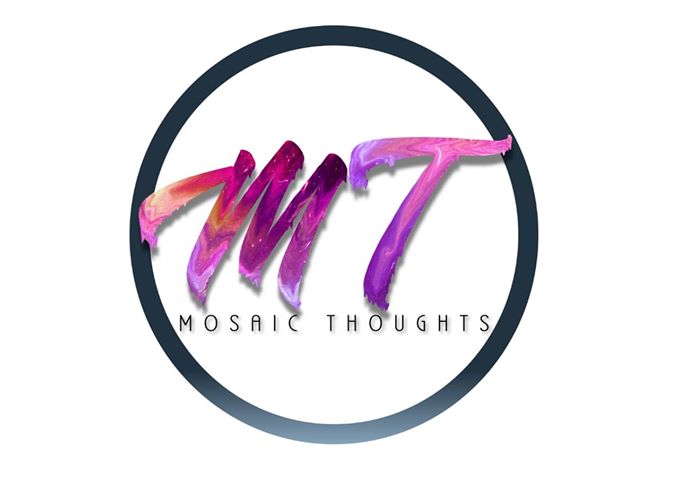 About the Band
Formed sometime in the middle of 2018, Mosaic Thoughts is a four-member band based in Darjeeling. As a Nepali Alternative Rock band, their music tells stories about the reality of existence, depravity, exploitation, and mistreatment of human lives.
Though their original compositions, the band is focussed on leaving a strong mark on Nepali music scene. They strongly believe in creating music and lyrical content that stands out from their contemporaries. Their content is themed around social causes like Human Rights, Women Equality, Exploitation, Depression, Anxiety, Racism, Caste discrimination, the life of an orphan, depravity of love, Addiction, Child labour, and Human Trafficking. They plan to release an album 9r EP record by the end of this year. We mostly write about different aspects of life, and our goal is to reach each and everyone out there, who have been victims of different negative cause/reality; to motivate and inspire them to do better in life.
Band Members
Aashish Khati (Lead vocalist/guitarist/songwriter/composer) – Hailing from Kalimpong, Ashish is studying in North Point college, Darjeeling. At 22 years, he is the youngest member and the band's frontman. With a never-ending hunger for challenges, he has been performing as a solo artist before the formation of Mosaic Thoughts. In the past, he has collaborated with different bands including Phobia, Titanium Ashwamedh, and have performed live gigs in Nepal, Kalimpong, Darjeeling, Siliguri and across the region.
Prashant Hingmang (Lead guitarist/composer) – A former member at Obliterating Vortex (OVI), one of Darjeeling's most successful technical death metal bands, Prashant has long experience in the music scene and has works for different bands including Organic Analog, Night Jam, Ghagra, Chrematomania, and Wind chimes project. As a musician, he has travelled and performed across the NorthEast and Eastern Himalayan regions including Guwahati, Nepal, Darjeeling, Sikkim, and many more places.
Saurav Pradhan (Drummer): A versatile drummer with a unique feel to his music, Saurav performed with different bands including Nightjam, Sound of Silence and others. He has been a prominent member of Darjeeling, music scene for some time now.
Abhishek Moktan (Bassist): One of the best bassists around, Abhishek is a member of Obliterating Vortex (OVI) and has performed as a session player for many bands. Having travelled widely across the Himalayan region including Nagaland, Guwahati, Nepal, Kolkata, Darjeeling, he brings with him the much-needed exposure to different music and connection with the audience.
Past Work
As a band, we released our debut single, Darr, a Nepali ballad/alternative rock song, which was released by SONGS NEPAL, one of the biggest Nepali music production house. We already have 14 originals ready to release, which is planned for the end of 2019. Our latest song Aash is one of the tracks from our debut EP record.
Genre
We love experimenting a lot with different genres of music. We try our level best to give people different flavours of music, keeping our own signature style safe. We also try fusion music with different variations of Alternative rock, Ballad rock, Progressive rock, and Experimental rock. A tinge of classical voice is mixed somewhere in our songs, to give it a unique flavour to our music and to increase the depth of our music.
Show your love, follow and subscribe us at:
Your Idea of Music
We want to create originals in our own language, because there is no better way to share our stories other than our native language. Through, our music, we want to highlight the different socially relevant subject and and help in spreading awareness about various social evils.