A singer and songwriter from Darjeeling, Rahul Singh is currently based in Mumbai. His new video 'For The Love' is a beautiful video that follows the romance of a teenage love story set in a rural Indian background. With single lyrics and a soulful rendition, Rahul Singh video for love relives the charm of the youth.
About Rahul Singh
While in school he and a couple of friends formed a band and called it Insanity (2003) and the journey began. The band split after it cut its first Nepali album called Stainless Tears. Rahul was 14 years old then but the album was a major milestone. He instantly decided to pursue music as his career.
During his high school days Rahul co founded Third Eye, a popular rock band from Darjeeling. The band toured and played prestigious music festivals across the country including Independence Rock (2008). Rahul, during these days bagged many music awards, but finds the best Vocalist award during the Spring Fest, IIT Kharagpur (2007), when he was just 18 years old, the most inspiring moment of his life. 
Rahul is also a popular session player for various Bollywood artistes both studio and live
About "For the Love"
'For The Love' is a song about love and the video is a nostalgic reminiscence of the young spirit. With plain simple words, the image of romantic rural charm, and the soulful music can make a lasting impression in your memory.
Recording engineer: Rahul Sharma ( AMV Studios, Mumbai) Singer/songwriter: Rahul Singh
Mixed and Mastered: Chris Brown ( Abbey Roads Studios, London )
Concept/Direction: Sohit K Sarkar Thakuri
DOP: Sailesh Bhosle
Asst.Director: Razzak
Editor: Fakhre Alam
Creative: Tanuj Bohra
TheDC had covered Rahul's journey in 2016 when he was beginning his journey to Bollywood. We are replugging the story here for our readers to enjoy and get inspired.
The Bollywood Journey
Currently based in Mumbai, Rahul Singh has been as a part of the Bollywood music industry for the past 8 years. Darjeeling, Rahul, in the country, is one of the most reputed audio engineering colleges in the country, School of Audio Engineering (SAE) in the West Point School after completing his Higher Secondary Education. Ever since his sixth standard Rahul will tell his family and friends that his ambition is to pursue music and follow it big. While in school he and a couple of friends took a band and called it Insanity and the journey started. The band split after it cut its first Nepali album called Stainless Tears.
Rahul was 14 years old then the album was a major milestone. He instantly decided to pursue music as his career.
During his high school days he co-founded another band called the Third Eye. The band was a success. It won the IIT Kharagpur spring fest by Rahul the best Vocalist in the year 2007. The following year the band also won the Times of Youth Challenge Competition Kolkata. The same year The Third Eye moved on to the finalists for Independence Rock 2008.
In the end of year 2008 Rahul moved to Mumbai to join SAE. "The college was a great learning platform and it was a wonderful experience" – says Rahul.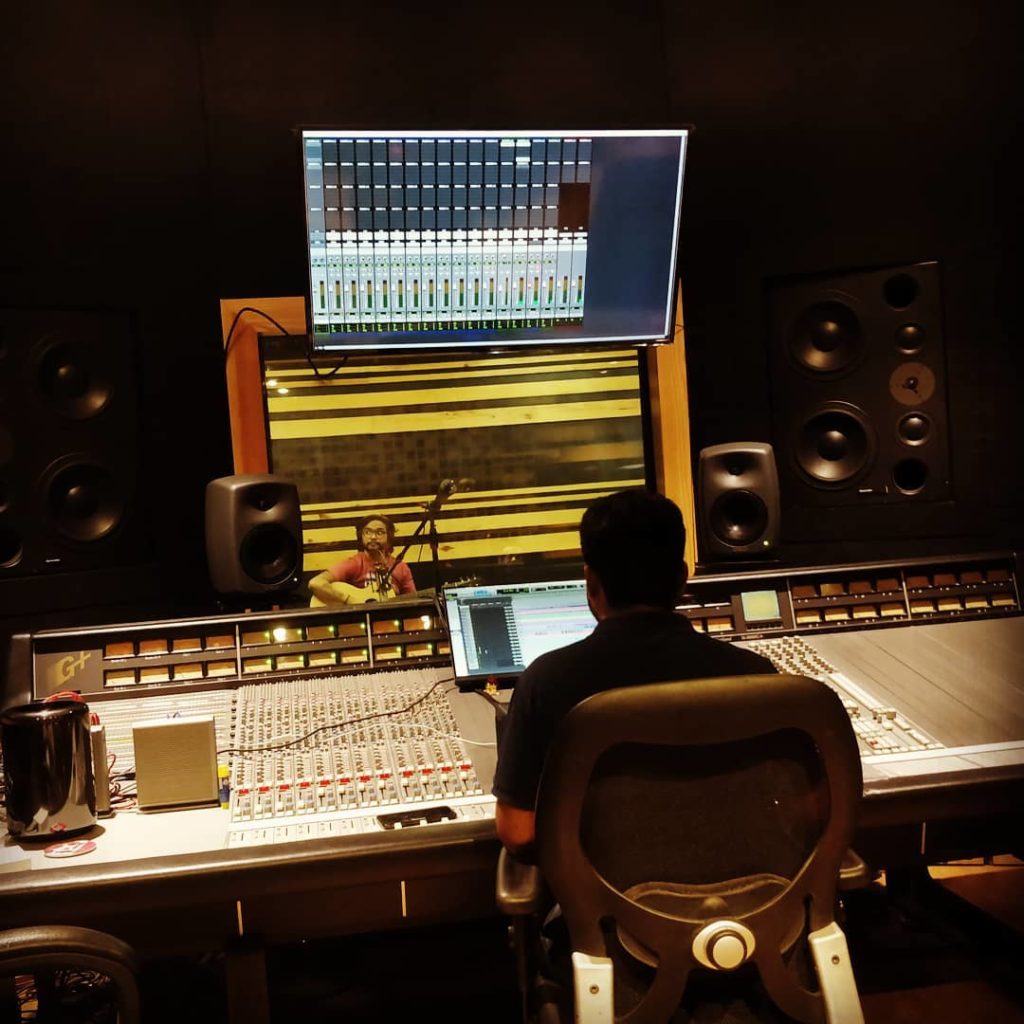 He passed out as a topper in the year 2010. Rahul started off and a couple of Television Soaps for programming and arranging. Eventually he started playing guitar in Bollywood as a session player both live and studio. During this time he also appeared in some commercial advertisements like Nerolac paintings, Cadbury Eclairs and Cafe Coffee. "I think it was just luck that I made it through the auditions but the ads pay good money and it helps you like a city like Mumbai in the sustainability" – says the forever smiling musician.
Initially Rahul started playing with Indian Idol and Saregama singers like Meyeng Chang, Swaroop Khan and many more in a few months and he started playing for a lot of Bollywood musicians. The list ranges from Shivani Kashyab to Pakistani Sufi rock band Reath. Eventually it listed names like Gajendra Verma, Gaurav Dagaoukar, Shalmali and the big names like Mohit Chauhan, Arijit Singh, and Ankit Tiwari.
The young lad from the hills says that it was a dream to come true in Berklee College Of Music, which has produced legends like John Mayer, John Scofield, Steve Vai, John Petrucci, Joe Satriani, and many more during his month long tour to US and Canada with the Bollywood biggie, Mohit Chauhan in the year 2014.
The 29 year old cherishes his moment when he played at Wembley, London last year. I was really excited by the stage of a stage where the bands like the Beatles, Rolling Stones, Pink Floyd and many more.
Rahul has already done two US tours with Mohit Chauvan and Ankit Tiwari respectively covering almost 52 out of 52 states. He has also toured most of Europe and Asia in his recent Europe and Asia tours with various Bollywood artites.
Rahul has contributed his guitars to Bollywood movies like Table No. 21 and sixteen and a couple of TV soaps / ads and recently for the movie RUSTOM starring Akshay Kumar. He has also done background scores for daily soaps for Channel V. There are commercial jingles produced by him as well.
He has also featured in MTV Unplugged with Ankit Tiwari and has played in GIMMA Awards, Mirchi Awards and IIFA Awards (Malaysia) in the year 2015.
The greatest achievement of his life is his first Bollywood movie- "The Legend of Micheal Mishra", which he debuts him and his music partner Som Burman as Music Directors. Som and Rauhl as they are known in Bollywood music fraternity these days, each other in Mumbai while pursuing their course in sound engineering from SAE college. It was during this period of time when they both realized that they share common musical taste and likes. Ever since they started living together as room mates. The goal was common, that is to score for the mainstream Bollywood movie as a composer duo.
The Struggle
Their struggle started in the year 2008, which includes sleepless nights, rejection from producers, misleading by fake filmmakers etc.
Mumbai is a wild city and is here to survive a task in itself. In the meanime, to earn their bread n butter Som started off programming and the Bollywood tracks arranged professionally, which he continues till now. He has produced tracks for music directors like Amal Malik, Vivek Kar, Gajendra Verma. He has tracks for movies like "Sanam Re". "Meruthiya Gangsters" .. "Direct Ishq" .. "One Night Stand".
Som-Rahul also hit television for hit music shows like "hum se hai life" .. "Suvreen Guggal", "BFF". Thereafter Rahul chose to visit a guitarist with renowned singers like Mohit Chauhan, Ankit Tiwari and so on.
Som continued to show music for TV shows like "the buddy project" .. "Savdhan India" .. "Palak pe Jhalak" and the latest musical drama "Meri Awaaz Hi Meri Pehchaan" aired in "And TV" with very talented music composer Shivi. R.Kashyap, while Rahul toured almost the entire world with Bollywood biggies.
The Big Day
In 2014, Rahul's friend Upasana Chettri, who is a profession assistant director, gave them a call saying Manish Jha is a film directing, why not you guys come and pitch it? "This phone call changed everything in Som-Raul's life.
They went for pitching and Manish Jha, well known for his critically acclaimed film "Matrubhumi" and "Anwar" to give the situation to the song in his movie.
After a week of hard work, they went to his office with 17 different tracks. Unfortunately, all of them rejected. Frustrated, they came home and locked themselves up in their room. All of a sudden both of them woke up and the tune of the song "Nikhattoo" clicked in. Next morning they went to Jha's office for the pitching. Manish Jha, after listening to the rough cut his head and said "bingo! This is the track I was looking for. Go downstairs and sign the agreement!"
This was the biggest day in Som-Taul musical career.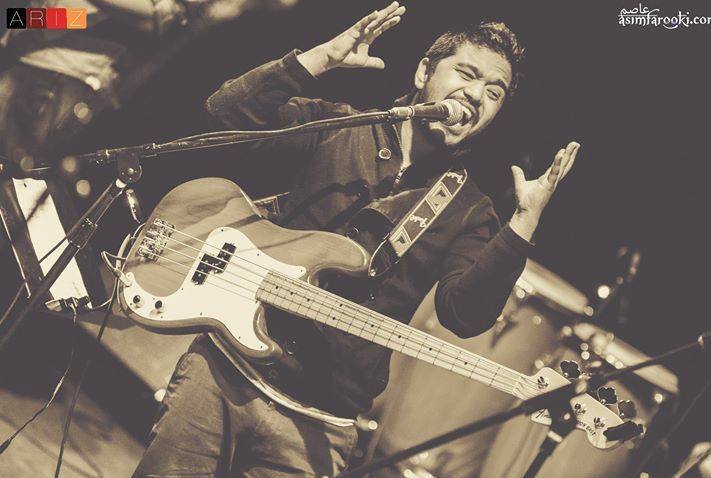 So, stay tuned for some unique and crazy musical experience and keep your love and support to this young and very talented musician from our beloved hills .