The Crowd which has no face, no recognition, they have only a voice whether it's for something or against something, when they are on their own they seems to be undermining, and undefined. Nobody remembers a crowd from where it come or where it goes, but when they come together they can wage a war, bring about a revolution or bring down any establish rule or dynasty. Such is the power of the crowd and their might.
Recently, in India the crowd had been scrutinized for their unnecessary involvement in mob lynching, or in other words bringing about a justice on the roads.
If we trace back the first incident of mob lynching in recent times, one could be led to a dalit being snapped on the roads or a Muslim being asked to say, 'Jai Shri Ram.' and brutally beaten up or a Muslim butcher beaten up on suspicion of trade of a Cow. All of these incidents are of recent times and it happened in some other states of India.
But now what caught my attention is the justice of the crowd in our Hills where the crowd in Dooars, Darjeeling or Kalimpong is ready to beat, injure an individual or a group of people on suspicion of 'Bachha Chor,' or 'Child Trafficking,'
Who are the people in the crowd, and what are their source of information of suspicion. You will not believe me, their source of information is FACEBOOK, WHATSAPP, the Modern God App, which tells us what to do and what not to do.
It is said that 'Precaution is better than cure,' and the crowd is taking a precaution by beating and injuring person or people , lawlessly, simply by attending or believing to a rumour which has neither hands or feet. I mean if you don't forward the text or the message it will die, or in Social media words won't become viral.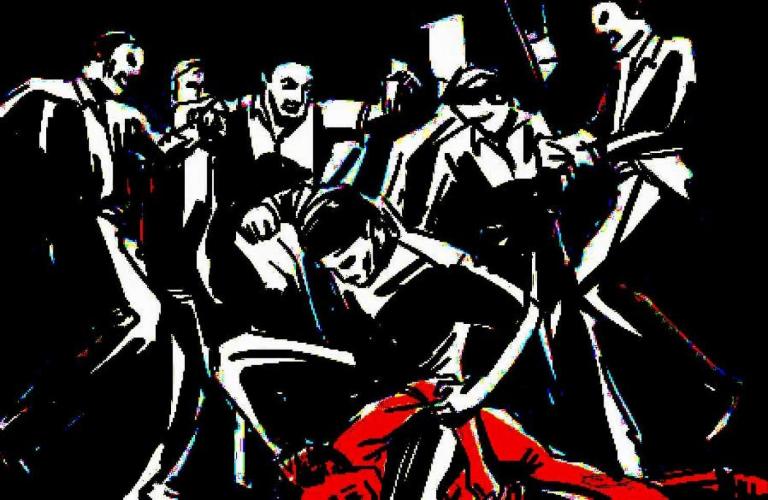 One is not sure whether those folks are thieves or not and mind you that is not our duty but that's the duty of the courts, which is establish by the Constitution, but when you take the laws in your hands , you tell the government that you have no faith in the Constitution.
But nobody knows what will happen when you take laws in your hand and there isn't a message or a video which would become viral, everyone is happy to play the victim card and beat the crowd or clap in such a cowardly act or spread videos such to create more confusion.
The question is not that whether they were Child traffickers or not, but who is allowing the mob to take law in their hand, and I am very sure it's their desperation for a permanent political solution for the Hills or the dis-satisfaction towards stagnant political development in the last 33 years or it would be the problem of minimum wage act, or the unemployment.
What is more alarming is that if the crowd or the mob starts taking the law in their hand at least in the Hills, then I am afraid that the culture would lead to what we must fear.
The crowd could easily beat up or bring about a justice to even those political leaders who may or may not have fulfilled the desired promise or oath and remain faithful to the Gorkhas.
Fear the future
Writes: Chandan Pariyar