While responding to the matter of an actor from the Northeast not portraying the boxer, Dingko Singh, in a biopic, Shahid Kapoor reportedly stated "…[w]e are one country! I was born in Delhi, I live in Mumbai. I've played Tommy Singh, a Punjabi [Udta Punjab], a Kashmiri boy [Haider], now I'm playing Sushil Kumar Pant [Batti Gul Meter Chalu]… No one from these states seemed to have any problem… I think we should rise above all this." Kapoor's sanctimonious reprimand calls for dissecting the issues of representation under a lens. Has the representation of a certain idea of "Indianness" insulated the majority of Indians from being sensitive to the trepidations of those in the minority? Could it be that systemic privileges buffer dominant groups from structural inequalities informing the experiences of minorities?
Michael Morgan, a former professor at the University of Massachusetts, says "[w]hen you don't see people like yourself, the message is: You're invisible. The message is: You don't count. And the message is: 'There's something wrong with me…Over and over and over, week after week, month after month, year after year, it sends a very clear message, not only to members of those groups, but to members of other groups, as well." Non-representation provokes segregation, social ignorance and prejudice that give rise to hate crimes targeting minorities. The murder of Ramchanphy Hongray in 2009, the mysterious death of Loitham Richard in Bangalore in 2012, the death of Nido Taniam and Shaloni in 2014, the barring of Manipuri students from the Taj Mahal because they did not look like Indians as well as the vicious assault on Higio Gungtey in 2017, combined with the general stereotyping of northeast Indians as cannibals, dog-eaters and loose women, demonstrate the prevailing prejudices. The victims consequently develop social paranoia that manifests itself as shame. This "shame" is not related to guilt. Rather, it involves emotions triggered by the perception of being a misfit. This kind of "minority shame" leads to personal devaluation and depression as well as the internalizing of misconceptions.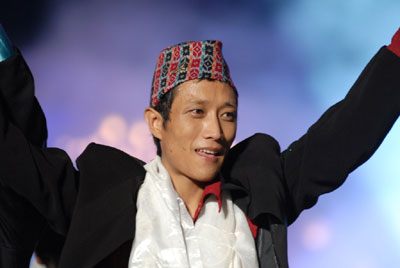 It was this element of minority shame that steered the collective catharsis after Prashant Tamang was selected as Indian Idol in 2007. Tamang's triumph was seen as the much-awaited national endorsement of the people of the Northeast. Starved of recognition, silenced and marginalized in the mainstream media, Indian Idol 2007 was a watershed moment that heralded a change by enabling them to draw security from inclusion. Since then, it has become customary to have at least one participant from the Northeast in reality TV shows in India.
It was delightful to learn that Sanjay Leela Bansali was producing a biopic on Mary Kom, India's sole medal winner in boxing in the 2012 Olympics. There was hope of a paradigm shift in Bollywood and that Bansali would introduce an actor from the Northeast for the film. Priyanka Chopra was, however, chosen instead. This was another opportunity missed to depict India's true diversity in a Hindi film.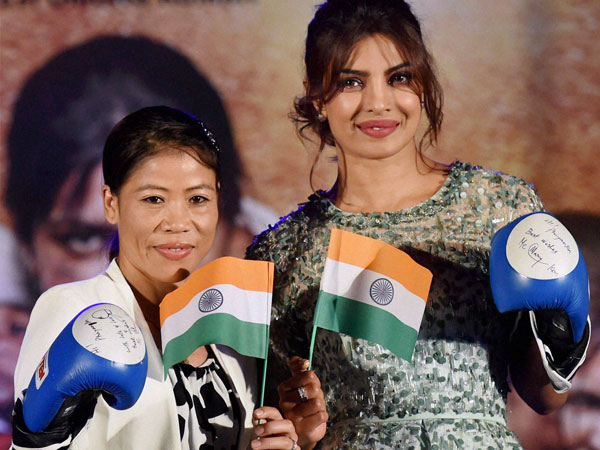 Kapoor says that he has played the roles of a Punjabi, a Kashmiri and a native of Uttarkhand without facing any criticism. That is because each of these regional identities is essentially representative of a majority derived from shared racial features. One can also observe the same mindset at work in Miss India contests where winners with "Indian" looks are invariably chosen to represent the country on a global platform. It is hardly surprising then that the Miss India crown is yet to be won by someone from the Northeast. Such racial preferences limit "Indianness" within a narrow ambit.
Stories featuring protagonists from the Northeast rarely make it to Bollywood. Thus, Mary Kom, a once-in-a-blue-moon break, called for not only artistic and professional commitment but also political sensitivity. Participation from the region in this cinematic project could have removed somewhat the feelings of rejection.
Bollywood is the leading producer of Hindi films in India. The industry must begin to acknowledge its responsibility of ensuring representation for all. Taking a cue from Hollywood's willingness to incorporate minority identities, the Hindi film industry could challenge hackneyed depictions of a homogeneous India by accommodating actors from all regions to represent India's true diversity. By tapping into stories from the northeast – Assam, Arunachal Pradesh, Manipur, Meghalaya, Mizoram, Nagaland, Sikkim, Tripura – along with tales from other parts of India, Bollywood could lead the way to knit a holistic tapestry. The media and actors can play a paramount role in educating the majority population about minorities and in initiating conversations on ways to foster equality and justice for the citizens of this nation-state.
Writes: Angsumala Tamang
The article was originally published in Telegraph.