Sitting in a place for hours and reading has been my all-time favourite hobby. I love books of all kinds, fiction, non-fiction and everything in between. As a child I remember visiting relatives and friends of my parents in their homes, directly going to a book rack or magazine rack, finding 'my corner' and sitting down to read. During my teenage years when I was the designated caretaker for my mom, post-surgery, I got hold of an Osho book in the nurse's room, which was in Hindi. Totally not my choice of language for reading due to sheer lack of familiarity with the script. However, with nothing much to do as a bedside companion I somehow managed to read the book cover-to-cover, so much so that I was reprimanded for not nursing mom enough but I could not help it – Mullah Naseeruddin kept me completely riveted. My dad remarked that I would grow up either to become a researcher or be a librarian. I was thinking at that time that I would like to be a print media editor, 'get me the stories and I'll edit in complete obscurity'. In that hope, after my post-graduation, I interned as a reporter.
Later, in the campus interview, out of the 30 students in my class, I was the only one who 'got placed' in a Corporate MNC as a Corporate Communications executive. My first job opened a vista I thought I didn't want to get in to and wasn't really prepared for. I had to keep pushing myself and say, 'Ira, go on.' I only began to like my job when I got the responsibility of managing the in-house newsletter. I used to collate stories, articles, anecdotes from my colleagues to fill up the magazine, which is why, two months in the job, all 2500 colleagues knew me.
Overtime I grew to love my job, it allowed me to write, be creative, meet intellectuals and do amazing communication campaigns. It was when I started to take up events, engagements and management that I had to be more familiar with networking, being 'out there' and even understand budgets. This is when I started to get highly uncomfortable. It went against my classical introverted nature to get accustomed to all the accolades & popularity of sorts and for my literature-loving mind to like accountancy.
Help came to me from an unexpected source, straight from Hollywood. One day, I picked up a fashion magazine in a coffee shop (CCD – thank you #VGSiddhartha) and sat down to read. Indeed, a lot can happen over coffee.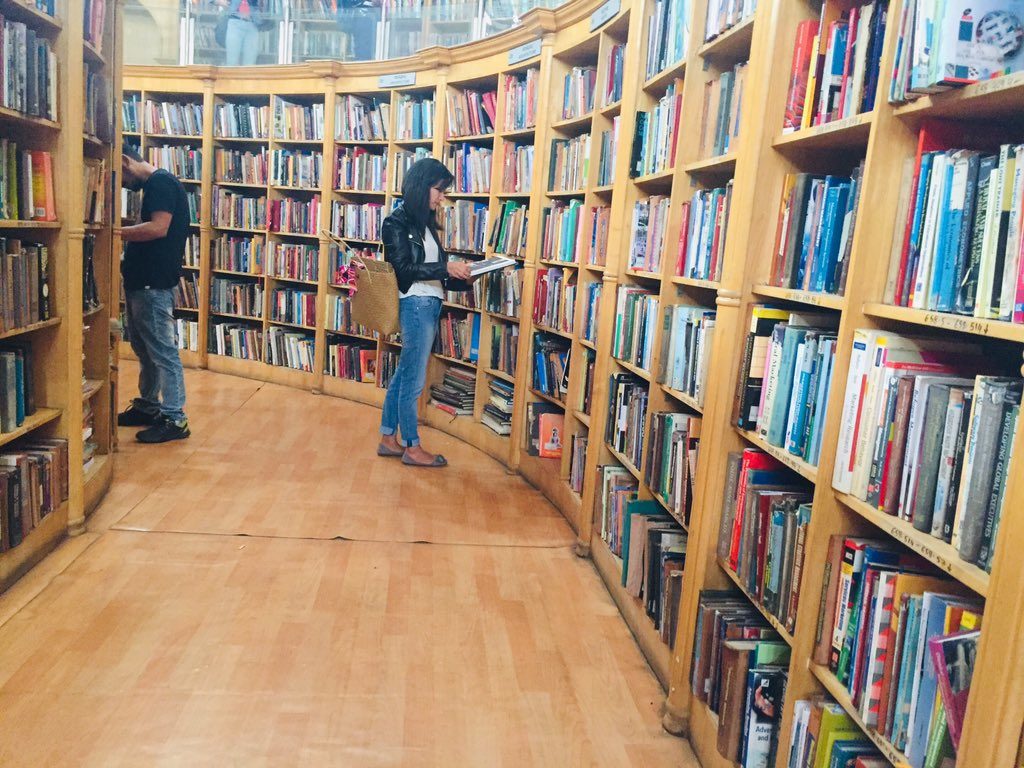 In a glamorous spread was a Hollywood actress I didn't know of and I am quite the movie buff. She had appeared out of nowhere and had become an overnight sensation. She was in various pictures all glammed up standing next to well-known designers and actors in post-awards parties, hobnobbing with the who's who of the society, walking down Parisian runways, espousing charitable causes and one where she had won an Oscar for her performance in her debut. Later, I went home and watched a movie. This actress did not have a pop-culture, glamorous role in the movie. She was not a typical teenybopper or America's sweetheart. She was a very talented actress who stole the show with her subtle expressions and she portrayed the required 'strength of character' the role demanded, with aplomb. She used to be a theatre artist and this movie made her a Hollywood star.
The actress, I am sure, set out to only 'act', but with that came all the glam, arc-lights, the modeling, the charity as well as the paparazzi. We've seen in the past also, how well they manage these frills and fancies, many times determine their success. From being uni-dimensional they become multi-faceted, stay on longer and become more successful.
Sometimes the jobs we love comes with frills and fancies. And sometimes, with networking and accountancy. Life is, pretty much, like that.

When disrupters set out with their ideas to the world, the success of their ideas also depends on their embracing the new learnings such as making marketing pitch to the venture capitalist, talking to media, socialising their ideas and all – which sometimes are not their prime skill or in their 'comfort zone'. In the process oftentimes, they also discover a new skill.
Not everybody gets a second chance like Robert Downy Jr, to do what they love. Accept some of the discomforts, get the better of some, get better at others, learn the ropes and get 'out there'. I found it important that to keep your dream job you also have to embrace the things that 'comes with the job'.
Just our luck because 'be comfortable at being uncomfortable' has just started to trend.
This article was originally posted here.
Writes: Ira Pradhan, Ira is a Corporate Communications Leader with experience in Healthcare, Consumer Electronics, IT, Retail and the Automotive industry. She hails from the small and beautiful state of Sikkim and considers herself a complete Mountain Girl. In a career spanning over a decade as a communications expert, she has championed and led programs on several sustainable business practices, diversity and inclusion programs. She loves to read literature and books on management and development in technology and economics. She mentors young women students & entrepreneurs in her home state, Sikkim.