On the banks of Little Rangeet lies a beautiful place- Bijanbari, a major town for the Bijanbari- Pulbazar valley. The two places are quite famous, one for its historical importance (Pulbazar) as it was one of the largest Haat in the district after Matigara and the other for being a major educational and business center for nearby villages. (Bijanbari).
The valley has produced many talents in each and every field in the past. The year 2018 witnessed the emergence of many football stars.
The first one was Srijal Rai from Pulbazar who is currently in the youth team of the Reliance Football Foundation in Mumbai. He recently went to training in Spain for a couple of months. We all are hoping to see him in the national team very soon.
The next was the popular name not only in the valley but entire Hills – Manish Subba. A 23 year old from Pulbazar was a part of Football's Next Foundation team to be selected for training in German's top flight club Frankfurt FC.
Another young champ who was also selected by the German Scouts for training at Frankfurt FC is Bishant Rai from Pulbazar.
The entire valley is very proud of these young champs.
So, to inspire young kids and to give them a platform to showcase their talents Bijanbari Pulbazar Gram Panchayat started coaching camp for the children from 8 to 15 at Bijanbari. The camp started from 25th December to 31st January. Mr Kushal Subba, G.P Secretary, took this wonderful initiative. Mr Manish Subba and Bharat Subba wholeheartedly trained the young aspirants. Around 58 players turned up for the training camp.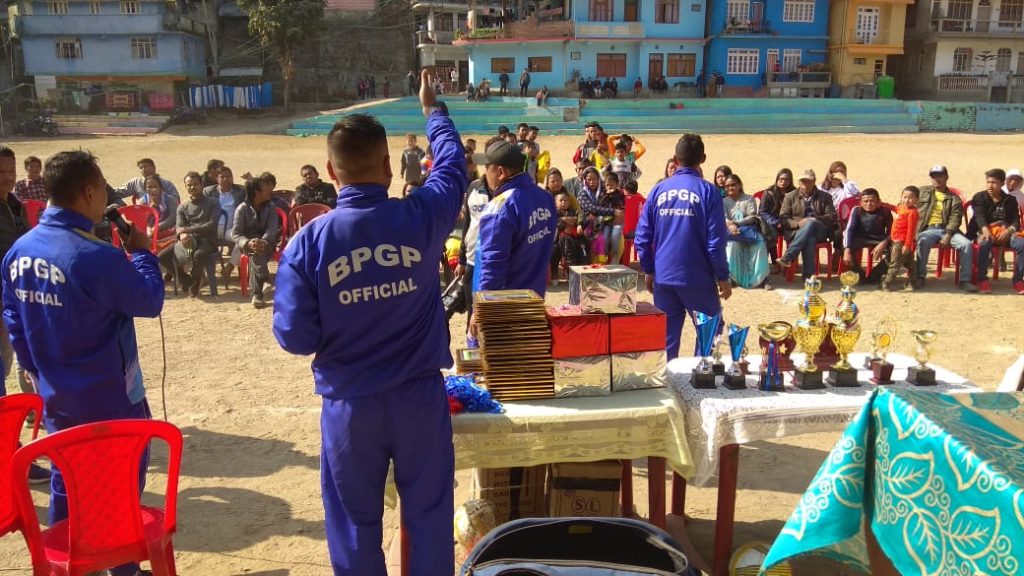 The coaching camp mainly focused on the physical fitness and game of the players making sure that it is the most enjoyable, fun and exciting introduction to football, they could imagine with no pressure, no fear of failure and maximize their learning. The coaches provided the players with the detail of the techniques required to play while encouraging players to express themselves on the pitch as well as to develop their understanding of the game tactically.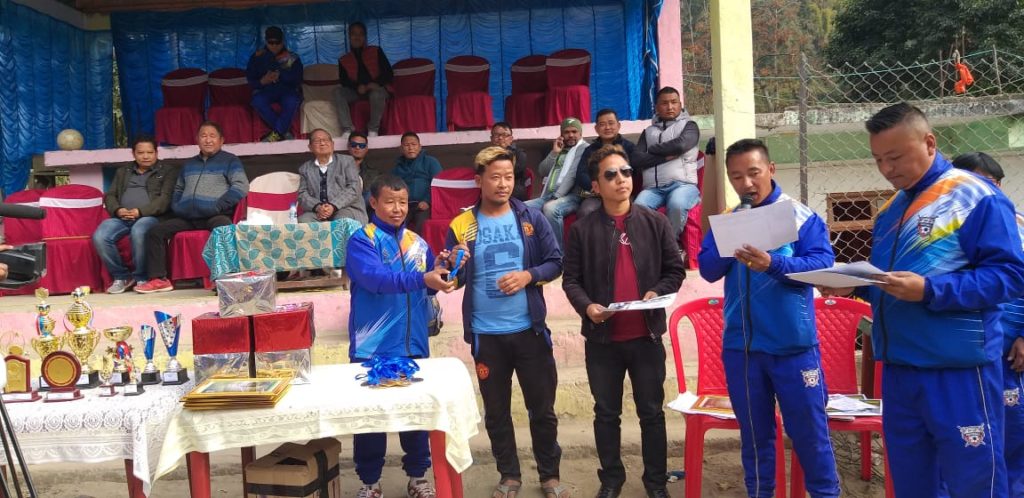 Mr Kushal Subba said, " The coaching camp was more successful than we thought. This is the first of its kind in the valley. We are hoping to conduct such events in future as well".

While the football fever in Bijanbari was on its peak, Pulbazar was buzzing with the preparation of 70th Republic Day Celebration along with the Under 15 Football Tournament. The tournament was organized on the initiative of Pulbazar Gramin Pustakalaya and Young Pulbazar. Around 16 teams turned up for the tournament. The main focus of the Tournament was to give a platform for young talents. The tournament was successful to a great extent as many young players showed their talents and their potential to perform at the highest level. The winner of the tournament was Teens Football Academy, Darjeeling. Mr Pranai Gurung, manager of the Teens and also the Treasurer of Darjeeling Gorkha Sports Association marked this event as very helpful and well organized.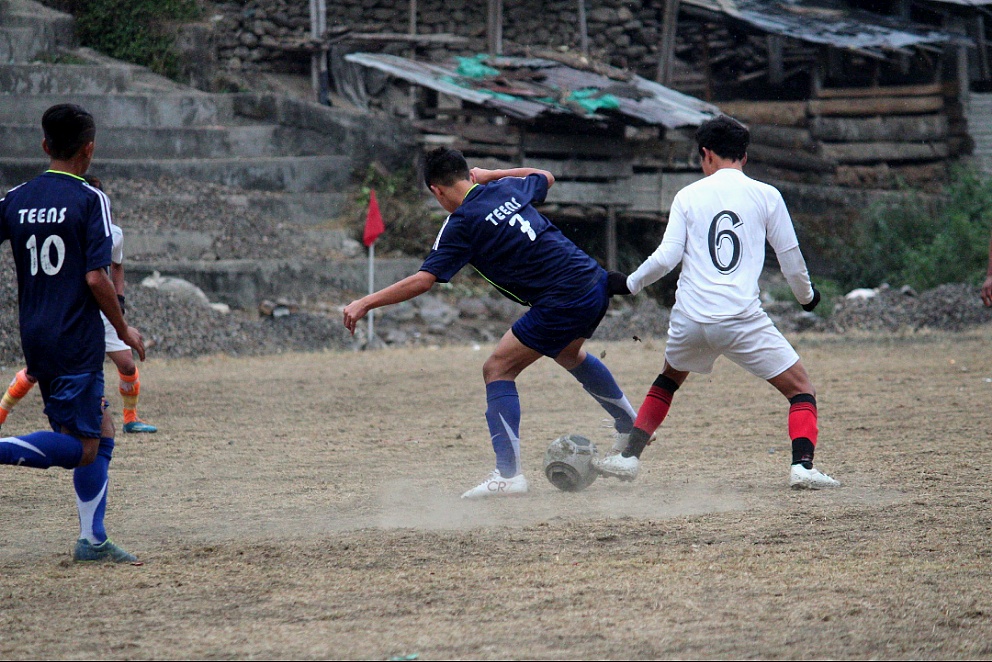 The two places which are situated only by a distance of 2km- Pulbazar and Bijanbari. But their motive of giving platform to young kids and nurturing their talent do not differ.All the youth of the valley are ready and excited and planning more event of such kind in future.
Our children are born with an innate talent which remains hidden and is never used as we are ignorant and the child is pressurised into giving up his passion. But people need to understand that through education is must, we should encourage children to develop their talents and follow their dreams.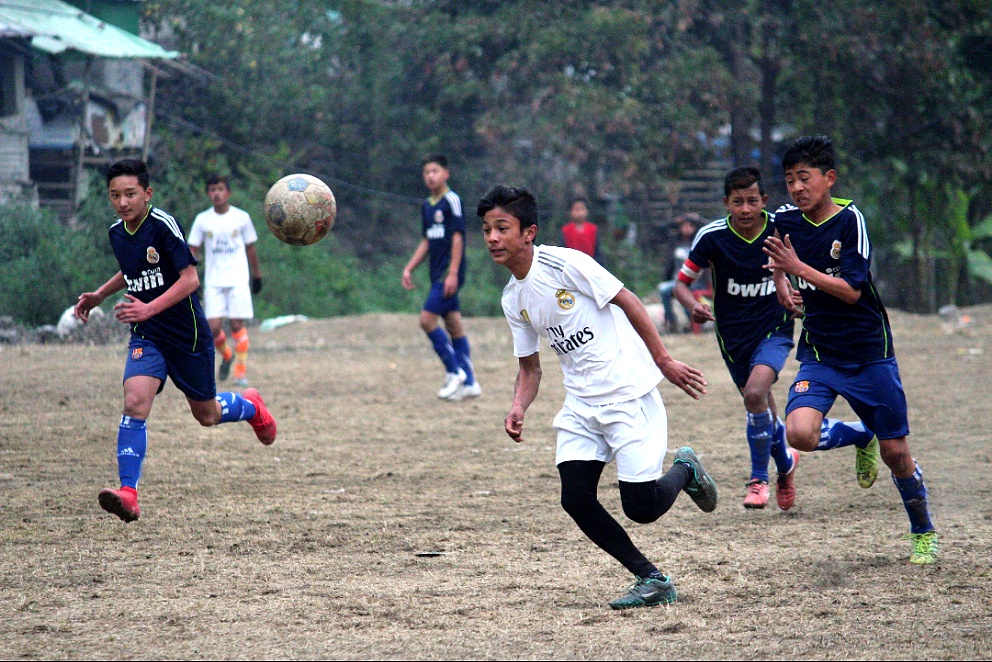 This was a small initiative to make people aware of our talented kids and a small step towards making our kids understand their passion and building it. We should encourage our kids to follow their dreams and give them a platform to sharpen, showcase and use their skills under the best teachers we can provide.
This is a small village trying to spread the message of dream big without thinking about the small place you belong to. Every child should be encouraged to dream big and achieve their dreams.
We should organise more such camps for all-round development of our kids in every field like football, basketball, badminton and not to forget maybe spell be competition or quiz or essays. Let's begin a change in trend and encourage our kids in every field and who knows we might have a Bhaichung of our own, or a Sania, or a Saina, or may be a Vishwanath Anand, and we might even have the first Indian Gorkha President.
So lets dream big and encourage everyone to dream bigger.
Writes: Vivek Pradhan – Click here to read his articles.