Darjeeling Artists – Yankee Yolmo, the sensational singer, Vedant Baraily, the frontman of the band Ginger Feet, writer and columnist Pushpa Rai, Daniel Rai of the 'Broken Wings' fame, and Ninad Vajra Rai, a commercial pilot have come together to produce the first-ever Nepali Jazz-Funk music.
This collaboration, while making a contribution to Nepali music, also aims to revive the once-famous music industry of Darjeeling Hills. Considered to be the heart of Nepali Art, Culture, and Music at one time, Darjeeling today seems to have lost touch with its musical heritage and forgotten its glorious past.
The song is titled "Harek Sanjh ko maun suskerama" and slated to be released on YouTube later this week.
About the Collaborators
YANKEE YOLMO: The VOICE of Nepal sensation, who recently came back from her musical tours at Nepal, UAE, Hongkong, & UK,
VEDANT BARAILY: Music composer and arranger is the frontman of Ginger feet Band, that has played at the MTV Xtreme Music Festival and featured as opening Band for Slash (Guns N Roses) ft Mikes Kennedy, NH7 Weekender Festival (opening for Mutemath), Orange festival Dambuk (Co-headliner with Yngwie Malmsteen). Vedant is an Engineer in Electrical & Electronics Engineering by profession and holds a Distinction grade (ATCL) in Western Classical guitar from Trinity College of Music, London. He has composed original instrumental pieces like "Daydreaming", "Something is gotta give" and has recently scored the background music in Nepali film "Chayya", which is yet to be released.
Mrs PUSHPA RAI: Famous Nepali feminist, columnist, songwriter and a novelist, recipient of the prestigious Badri Narayan Purashkar.
DANIEL RAI: Having worked as an official photographer for Vans, DC & Red Bull, and some of India's top social media influencers like Komal Pandey and Dolly Singh, Rai recently headed the behind the scenes of the upcoming feature film "Broken Wings". Daniel was recently felicitated by Ufirst magazine in photography and cinematography.
NINAD VAJRA RAI: A commercial pilot by profession, Ninad is the Director of "Walling House Productions".
Tell us about your experience from the journey as the participant of the VOICE (Nepal) to the recordings of "Harek Sajhako maun suskera ma…"
Yankee Yolmo: The Voice of Nepal, for me was much more than just singing a reality show. It was a platform that not only gave me exposure and showcased my talent, but also gave me recognition in the Nepali-speaking communities across the world. I am glad to have experienced such a once in a lifetime experience and grateful to all the amazing coaches who helped me in the journey to realize my potential.
All the coaches have mentored me to improve, not simply by encouraging, but also pointing out my flaws and pushing me hard to practice. Through this show I also had the opportunity to meet many amazing artists and genuine people who gave me the encouragement to sing better every day, and the blessings and best wishes of my close friends and family is my constant source of strength.
There is still a lot more to achieve in my career as a singer, but I am always grateful that I choose The VOICE of Nepal as a stepping stone to realize my dreams as a singer.
The new song, Harek Sajha… is a stepping stone into the world as a singer with originals and pray that all the viewers will appreciate my work and bless me with warm acceptance.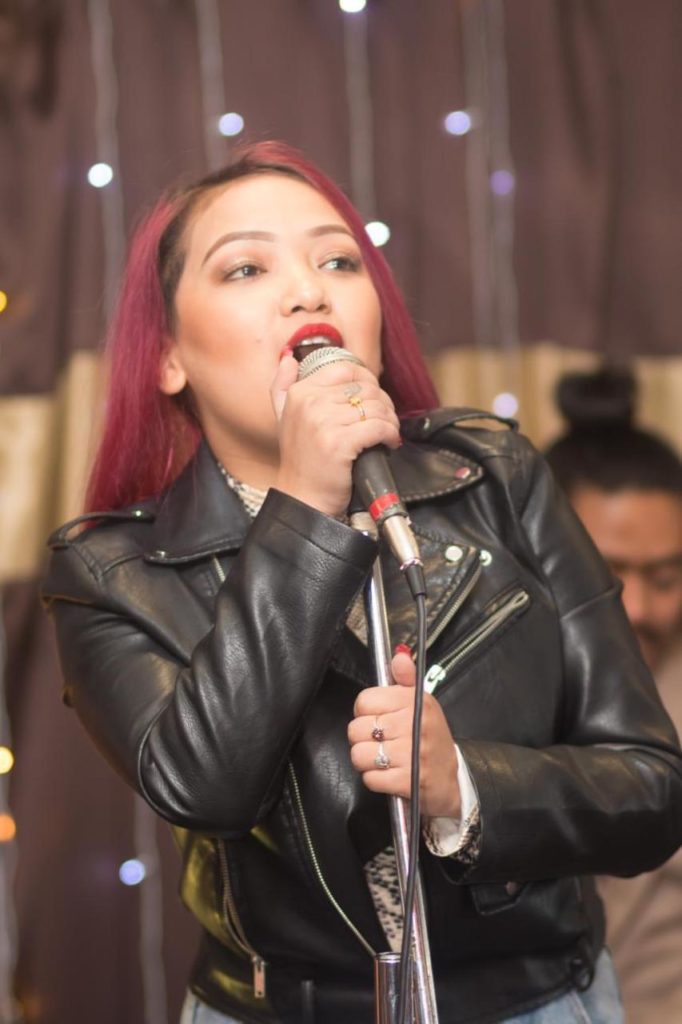 Where did you give live performance after the VOICE and how do we see Yankee after 5 years??
Yankee Yolmo: I had done several live shows before VON in various places like Sikkim, Siliguri, Kalimpong, but after the VON journey it was different experience performing in front of massive crowds. I went to many parts of Nepal – first at Taplejung, then UAE, Hongkong, & UK. There were more opportunities but because of Covid 19, the shows took the backseat. The last I gave an online Live performance was at the Park Studio, Darjeeling.
Well to see me after 5 yrs down the line, I would say Music is my passion and will remain as an integral part of my life. So, you'll be seeing Yankee Yolmo with more originals, music and just music.
Your experience on shifting genre from Western to Nepali song.
VEDANT: I have always wanted to explore Nepali Music since my early days. The harmonic panorama of great Nepali composers like Shri Gopal Yonzon, Shri Amber Gurung, etc and deliverance of giants like Swar Samrat Narayan Gopal and Smt. Aruna Lama to name a few, have always intrigued me musically and has had an immense impact on the way I hear things now.
I would not call it shifting heads totally but an opportunity for me to compose/ arrange Nepali song with such immaculate depth of lyrical writings has made me realize the essence and beauty of music being served as a universal language, challenging task yet beautiful.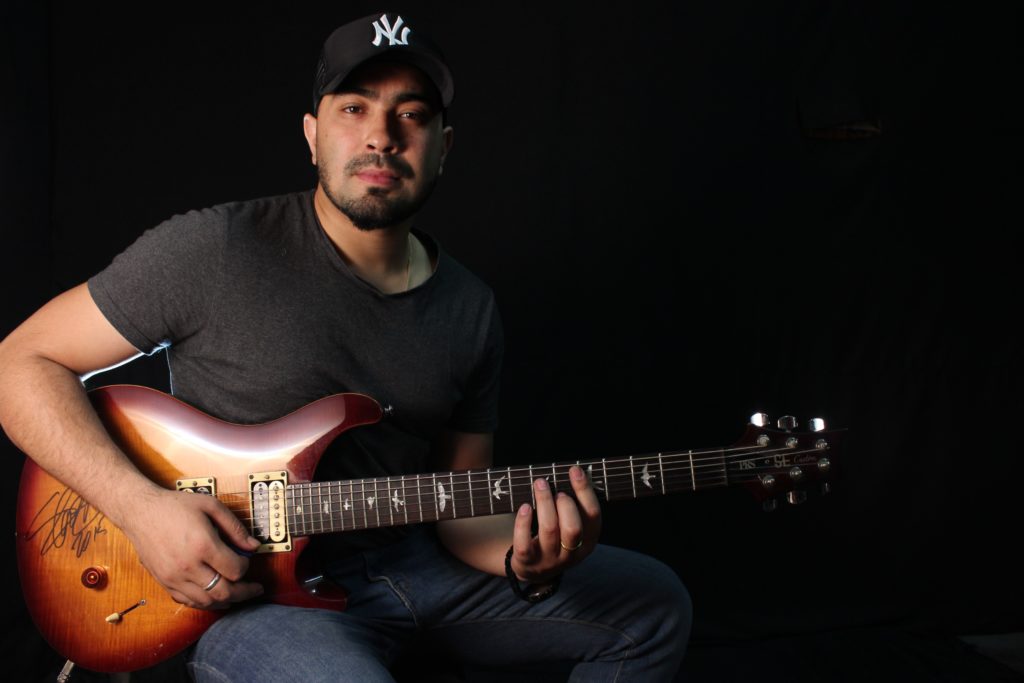 Your mood as a composer with "Harek sajhko maun suskerama…" and justifying the lyrics of a prominent feminist writer??
VEDANT: It was a complete new experience for me to compose Boju's (Mrs. Pushpa Rai) song, which has so much of depth and clarity in her thoughts. To justify the message through music in itself was a greater challenge that stood my way. I have tried my best to keep it upbeat to cater young listeners and also enhance harmonically to justify the lyrics. The mood eventually got driven to a Jazz-funk genre, guess it's a flavor of Nepali music. Hopefully I have been able to deliver.
How do you see Nepali Music Industry in Darjeeling in the next 5 years?
VEDANT: Well Nepali music has reached an evolutionary stage of experimentation, with a lot of influences open from the western world, we are now in a stage where a plethora of sounds can be introduced. The audience now is receptive to these changes and I guess now is the time to represent our literature and music globally.
Your experience as a DOP and the team behind the scenes in the song and message to young entrepreneurs who have taken Mass Communication as their major in Colleges?
DANIEL RAI: I personally wanted to shoot Harek Sanjh myself but I wanted to really understand my vision. I shared my ideas with Bibek Thapa (DOP), who is a graduate from Mass Com Dept, St. Josephs College, currently working with A Monk and the Warrior Production on the feature film "Broken Wings", he completely understood my vision and I decided that he would be perfect to be my DOP. My editor Issac Thami, Negacy Angom (Student of Mass Com), Manish Chettri, Farman Khan assisted me behind the scenes of the song.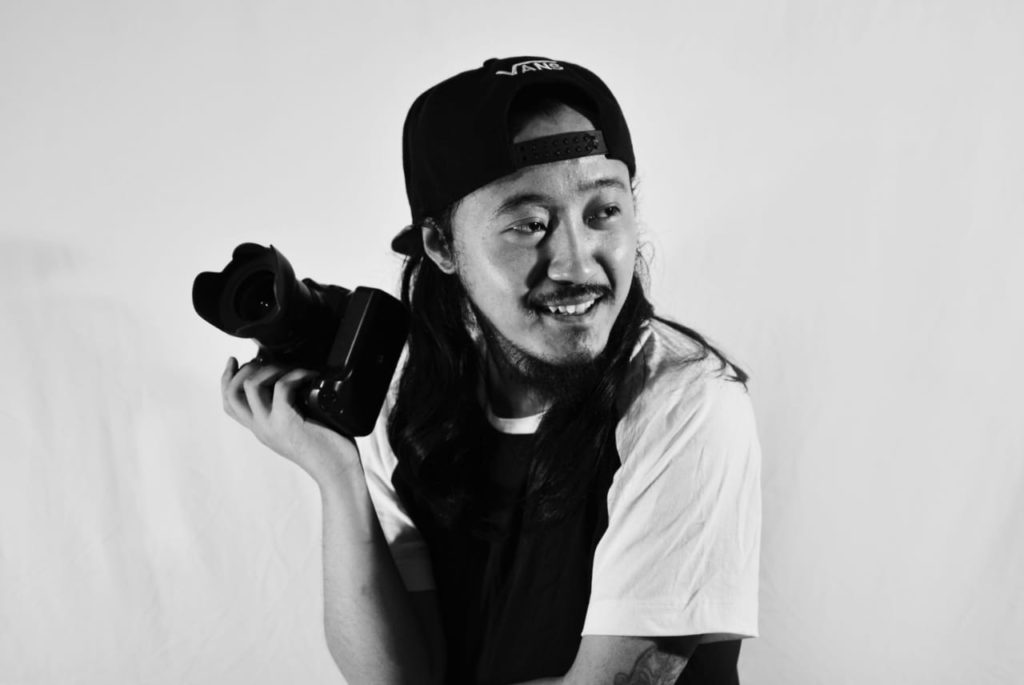 The future is really bright and has always been for the students that have opted for Mass Communication. Most top class journalist, photographers, cinematographers, writers have made their mark in this world via their major but not only do the studies count but the physical aspect, the technicalities, the love and the craziness also goes a long way so my advice would be to love what you do, without sacrifice there is victory and without handwork there ain't no glory.
Ninad Vajra Rai: The production house has recently published a novel "Farak Bato…" by Dr Remika Thapa, and is dedicated fully to contribute and promote Nepali literature through non-profit publication works. Ninad told our correspondent over the phone that Darjeeling was popular and known for music, Western or Nepali songs. Music was and is an integral part of our culture but due to lack of scope and paucity of funds it has taken the back seat. We need to give a thought and come forward to revive this glory. Let few people like our production house come up with more songs and create platform to young talents, to encourage and tell the world that talents in Darjeeling are not dead and lastly would beseech all the viewers to share the song in maximum as a step to boost the morale of upcoming musicians.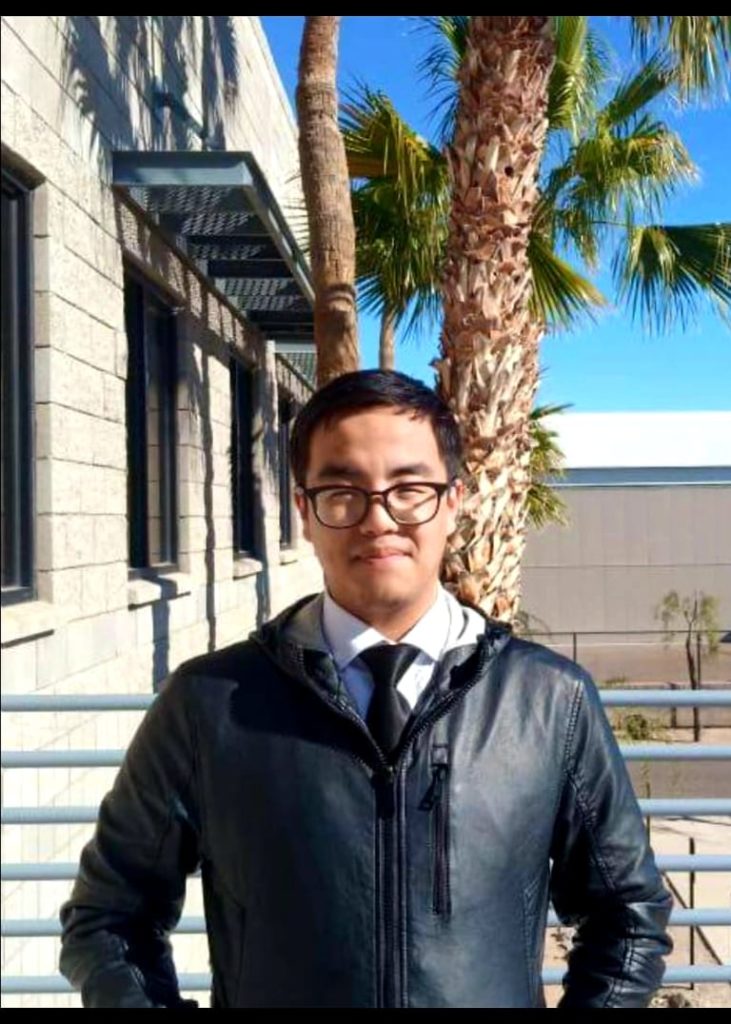 The video is slated to be public very soon and I would also like to thank Mr Deep Arora uncle (Forbidden Fruit) for all the help and arrangements and Mr Ajnish Rai for the wonderful translation of the lyrics and recording of the voice.
The recording was done at The Wild Wood Studio, Darjeeling and mixing at Mumbai.
The DC congratulates and wishes best of luck to Yankee and the entire team for their grand success.
The interview was originally posted in Darjeeling Times.