To celebrate the death anniversary of freedom fighter Saheed Subedar Niranjan Singh Chhetri, the All Manipur Gorkha Students Union (AMGSU) successfully conducted a cleanliness programme at Regional Institute of Medical Sciences (RIMS) premises, Imphal today. More than 200 AMGSU volunteers from 12 different units took part in the cleanliness drive.
In a press statement released by the union, Union President Lok Bahadur Adhikari says "Enthusiastic social workers and Union Advisory Board and intellectuals participated at the event.
Various Manipur based print media and T.V channels came to the spot for covering the event which encouraged the participants and volunteers.
The union is extremely delighted to attract a huge crowd at the premises and also extend our gratitude to all the CSOs, local Club, AMGSU units, women society, and individuals who contributed towards the event."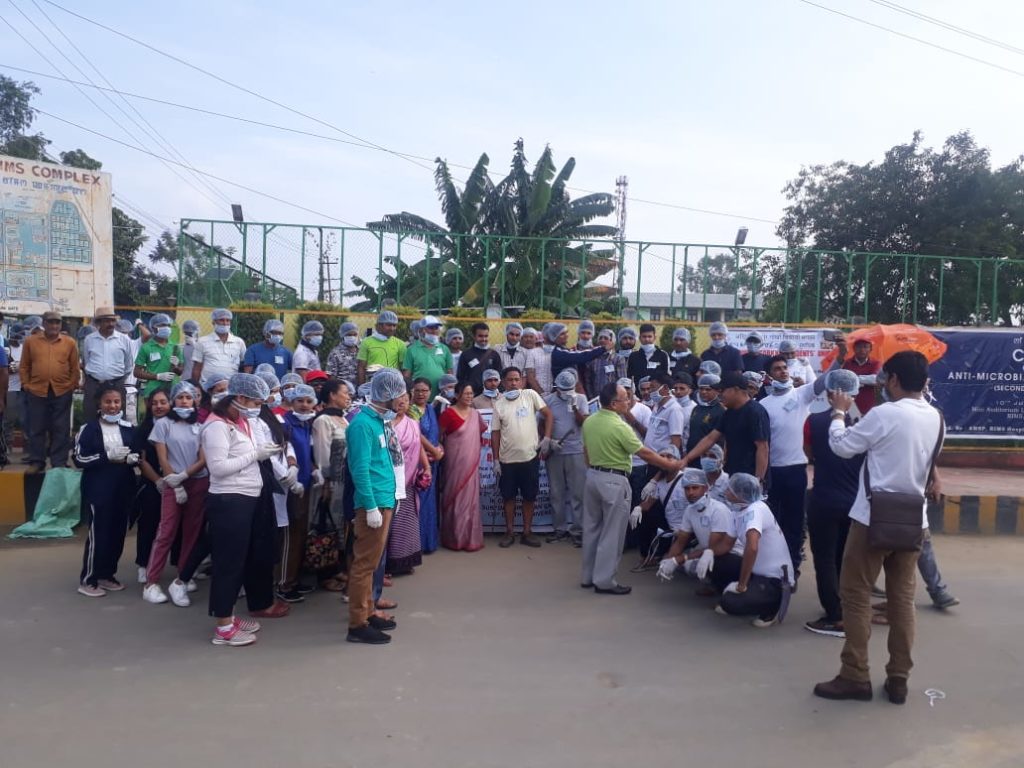 Various Gorkha organizations from across the state took part in the program flagged off by the Medical Superintendent, RIMS, Prof. Ch. Arunkumar Singh flag. The program started at 7.00 AM from RIMS main Gate and continued till 11.00 AM. The event was supported by the RIMS Authority, Kanglatongbi Gram Panchayat, members of Nepali Sahitya Parishad Manipur, Nepali Sanskriti Suraksha Parishad Manipur, Manipur Gorkha Welfare Union, and Senapati Gorkha Samaj. The union received support from communities and individuals who helped with equipment, donations, transport, and required assistance.
The president in the release further adds "The act of kindness and love will be always remembered by the AMGSU and will remain as an example for the future. We hope this programme will inspire other associations and unions from various fields to take initiatives in such public awareness programmes in the society. It should be our joint responsibility to maintain hygiene and stay clean in our respective homes and communities. Today was an example that if all the general public of the Manipur join hand in this mission, our state can soon become one of the cleanest states in the country."
Mention may be made that, Subedar Niranjan Singh Chhetri was hanged to death by the British on 8th June 1891 at the Western Gate of Kangla for protecting the people of Manipur. He was with the native force of Manipur during the time of his martyr.
The Union further appeal the state Government to erect a statue of martyr Niranjan Singh Chhetri at government convenient place.