Dear Raju Bista Ji, your first initiative towards the demand for setting up of Central University in Darjeeling Hills is must be appreciated and will be welcoming one. Request you to work vigorously till we achieve it. You have become the focal point for crores of Indian Gorkhas and you are the hope for them who are living in distress. Please work for the upliftment of Gorkhas and their involvement in the nation's mainstream politics. Given the fact that deplorable and pathetic condition of Darjeeling Hills in terms of economy, academics, administrative, unemployment and political situation, request you to work as the Messiah for Indian Gorkhas. The historic mandate which you received from Darjeeling Parliamentary Constituency testimonies the TRUST, the people of this region entrusts you. The forming of committee by picking up the representatives from each regional parties who were the constituents/allies of BJP during last elections and working as a TEAM till completion of 5 years term signifies your Management skills.
The setting up of multi-speciality hospital cum Medical College in Darjeeling Hills in line with AIIMS is need of the hour as the Hill people need to entirely depend in different Nursing Homes in Siliguri where everyone is not fortunate to cough up lacs of rupees for the medical treatment.
Your meeting with many people from our community will always give light to the core issues the Gorkha community is facing all over India. Please follow the principle of your mentor Modiji "Sab ka Saath, Sab ka Vikas, Sab ka Vishwas". Take everyone into your confidence and work for the betterment of community and region and we would like to see you grow in national politics.
You are fortunate to be elected as a sole Gorkha representative from Darjeeling Hills where there is a ruling Government at the centre and we are confident that your voice is heard in your party forum. Please note that Darjeeling was the only and first Lok Sabha Constituency in Bengal where BJP with its ally won the Lok Sabha Elections in 2009. In the shorter term, the BJP ripped its seed from Darjeeling and it is blooming in 18 constituencies in Bengal and your Central Leadership is eyeing for capturing power in 2021 Bengal Assembly Elections. We are sure that the central leadership will not undermine the importance of Darjeeling Hills and it's representative (MP).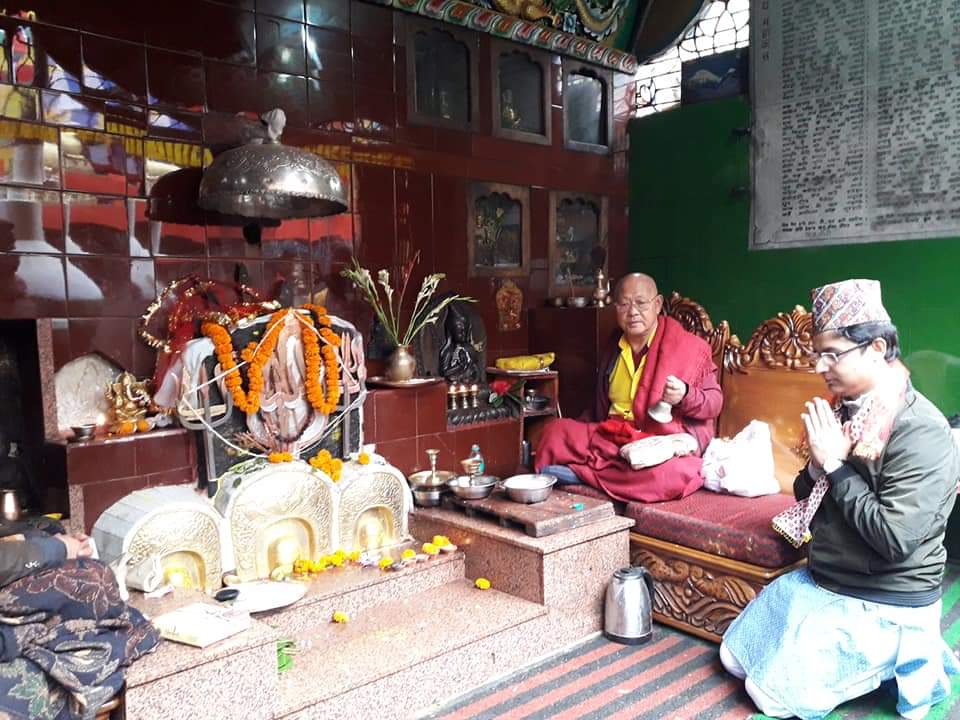 There are hundreds of burning issues of Darjeeling Hills and everything needs prime attention but the inclusion of Darjeeling Hill into North East Council for its speedy development and creating infrastructure for the long term plan and growth of the region will certainly bear fruits. The people of Darjeeling Hills are deprived of the benefits of Panchayati Raj scheme for decades. The scrapping of so-called autonomous Gorkhaland Territorial Administration is another task for you as it never fulfilled the aspirations of the Gorkhas and it was a hindrance to the formation of a separate state of Gorkhaland. The chair/post of GTA's chairperson has become the musical chair where anyone can occupy.
Please start working for the granting of ST status to 11 left out communities of Gorkhas. This was one of the Brahma Ashtra of BJP during recently concluded Lok Sabha Election due to which you won with thumping majority. We cannot undermine the aspirations of the electorates who voted you to fulfil their aspirations in a very tricky, fragile and volatile situation of the hills. The first 5 yr. term of Modi Govt. completed with the sweet assurances from then Union Tribal Minister, Jual Oram every time even till last interim budget session of 16th Lok Sabha and suddenly gained the momentum during recently concluded General Elections. Let this issue not become the agenda for another Lok Sabha Elections and the Modi Govt. must fulfil their commitment this time (within this year) as mentioned/featured in their Sankalp Patra (BJP's Manifesto). The granting of ST status to 11 left out communities of Gorkhas would be a step towards granting justice to Indian Gorkhas under Hon'ble Prime Minister Narendra Modi's dispensation.
The permanent political solution of the Hills, Terai and Dooars is another tricky issue which needs to be addressed but definitely after the outcome of forthcoming West Bengal Assembly Elections which is expected in 2021. We need to wait till such time.
Raju Bista Ji, you are at the peak of your life in terms of age and time and everything is in favour of you, please try encashing it. The people of Darjeeling have lost hope since the early 90s as for us, MP is a mere Tourist or our Guest. No MP elected from Darjeeling had political will to resolve or address or give ear to the problems of Darjeeling Hills and hence, the problems/issues of Darjeeling has been piled up in such a way that it would be herculean task for any public representatives to solve it in mere 5 years term but nevertheless that being so young, energetic and taskmaster, the people of Darjeeling Hills trust you.
You must work for the self-respect and pride of Gorkhas as the popular saying goes "Morning shows the day" and you are on the right track.
Being associated with Hospitality Industry for decades and the kind of job opportunities prevailing in this sector all over the globe and simultaneously the demand of Gorkhas/Nepali speaking youths in this industry due to hospitality being in our DNA, our complexion, communication skills, please give a serious thought to upgrade the Food Craft Institute of Darjeeling into IHM (Institute of Hotel Management) under Ministry of Tourism, Govt. of India as it helps in solving the unemployment problem of the Hills and our youths can live dignified life across the globe.
All the Best for your future endeavours !!!
Writes: Koshraj Gurung