Sonada — Radio Salesian at Salesian College Sonada celebrated 8th World Radio Day on 13 February 2019. Seven Radio Journalists and an RJ intern participated in the program hosted for the student community.
RJ Samir coordinated the program marking 2nd World Radio Day celebrations at Salesian College.
The World Radio Day UNESCO event marks a time when people around the world celebrate the radio and how it shapes our lives.
RJ Bryan anchored the hour-long program by Radio Journalists of Radio Salesian 90.8 FM – Voice of the Hills which consisted of informative talks, video presentation on community radio feedback from listeners in Mirik, Sukhiapokri, Pokriabong, and Sonada, as well as a cultural fusion dance and panel discussion on the community radio programs and how each RJ packages it.
The program started with a brief introduction on World Radio Day by intern Puravi and the program was later concluded with a fusion dance by her.
Radio Salesian Director and Vice Principal Fr. C.M. Paul reminded saying, "Radio informs, transforms and unites us. It brings together people and communities from all backgrounds to foster positive dialogue for change. More specifically, radio is the perfect medium to counter the appeals for violence and the spread of conflict, especially in regions potentially more exposed to such realities."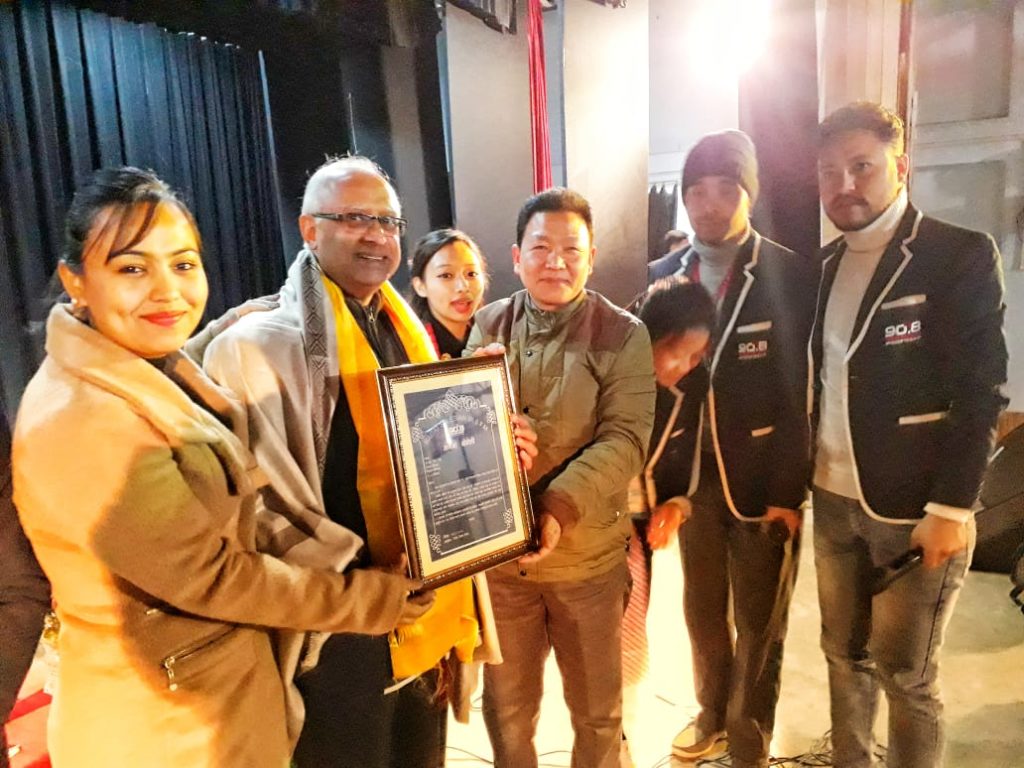 "Radio programming can also build tolerance and surpass the differences separating groups by uniting them under common goals and causes, like ensuring education for one's children, providing information on job opportunities or addressing local health concerns," he adds.
In a surprise item, Radio Salesian Program Coordinator RJ Samir asked senior Faculty member and Campus Coordinator Dr Terence Mukhia to hand over a plaque of appreciation to Radio Salesian Founder-Director Fr. C.M. Paul, SDB.
Radio Salesian, is the first college campus/community radio in Bengal and entire northeast India with daily 12 hour broadcast since December 2016, and 24 x 7 web radio presence from March 2018.
Writes: Samir Chhetri