The SBI tagline does not seem to apply in Darjeeling. Once again, bad behaviour of the State bank staff forced me to pen down my grievances. State Bank Darjeeling Branch is one of the most beautiful structures in Darjeeling, but the people inside are the ugliest in the town. Their behaviour forced me to term them the ugliest – because appearance-wise they look pretty, but the moment they open their mouth, the pretty picture disappears in the air.
The senior staff members are better than the juniors, they help people. But the juniors are in the misconception that the bank is their property and the people have come to take their money. Dear staff unlike you, I am a polite person so with folded hands I would like to point out a few things I witnessed today
Please explain your procedures properly and without getting annoyed as you are there to help people and you are definitely not their boss. Respect people and treat them with politeness to make sure you appear like educated humans to them.
Please make sure that you respect senior citizens and explain the rules politely to them as they are old, and not as educated or tech savvy as you all are.
Please treat army men with the respect they deserve. They protect the country with their lives at stake, yet never complain. So if they are a little slow please help them instead of shouting at them. You have no right to do that as it hurts someone who has done so much for the country to be treated so poorly by a person half his age.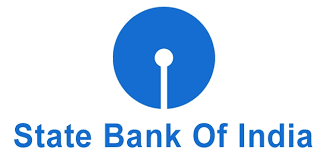 I am no one to give you instructions yet I saw you doing it and felt that I had to give you a few feedback on your services as I hold an account in your bank and very well contribute to your salaries in my own small service charge I pay to you.
Darjeeling is famous for having happy, smiling faces and their polite behaviour, so I would like to request you all to live up to the name and stop spoiling the famous Darjeeling spirit.
On a stronger and practical note, people come there to deposit or withdraw their own money so please stop behaving like landlords. They have come to withdraw their hard earned money. Stop acting like they are begging and you are doing some charity.
With folded hands I would like to remind you that you are paid to help them, you are there because of their accounts so please respect that and make sure you do not assume yourself to be their boss. Make sure you live up to your bank's tagline and act polite lest they might shift their accounts and you might be forced to move to the cities where the people are not as forgiving as our own 'Darjeelingeys'.
Thank you and Namaste.
NOTE: I do not blame everyone, there are a lot of people who are helpful but a few rude ones spoil the name of the whole bunch. Some have been extremely helpful towards their customers so I would not blame the whole bunch and thanks to all the helpful and polite staff for their services. But the rude ones need to learn their lesson.
Writes: Vivek Pradhan