40 CRPF Jawans have been martyred in Pulwama of Kashmir. They were Killed in a heinous terrorist attack, allegedly perpetrated by a lone bomber yesterday, who rammed a Scorpio laden with over 350kgs of explosives into a bus ferrying a convoy of CRPF jawans.
This is what we know so far.
The Convoy
The bus was part of a huge convoy of 2,547 CRPF personnel who were travelling in 78 vehicles from Jammu to Srinagar. Civilian vehicles are also allowed on routes which see troop movement, and the CRPF convoy was taken by surprise by the SUV, which rammed into the bus, detonating the IED.
In the initial statement CRPF spokesperson in Delhi had said, "In Latoomode, Awantipora, an IED blast occurred on a bus of the 54 batallion of the CRPF. There are some reports of grenade lobbing and firing upon the vehicles of 35 batallion and 179 batallion coming in as well."
However, gradually as the scale and extent of the terrorist attack unfolded, more details emerged, along with a horrific realization, that this was the worst terrorist attack in India since 26/11 Mumbai attacks.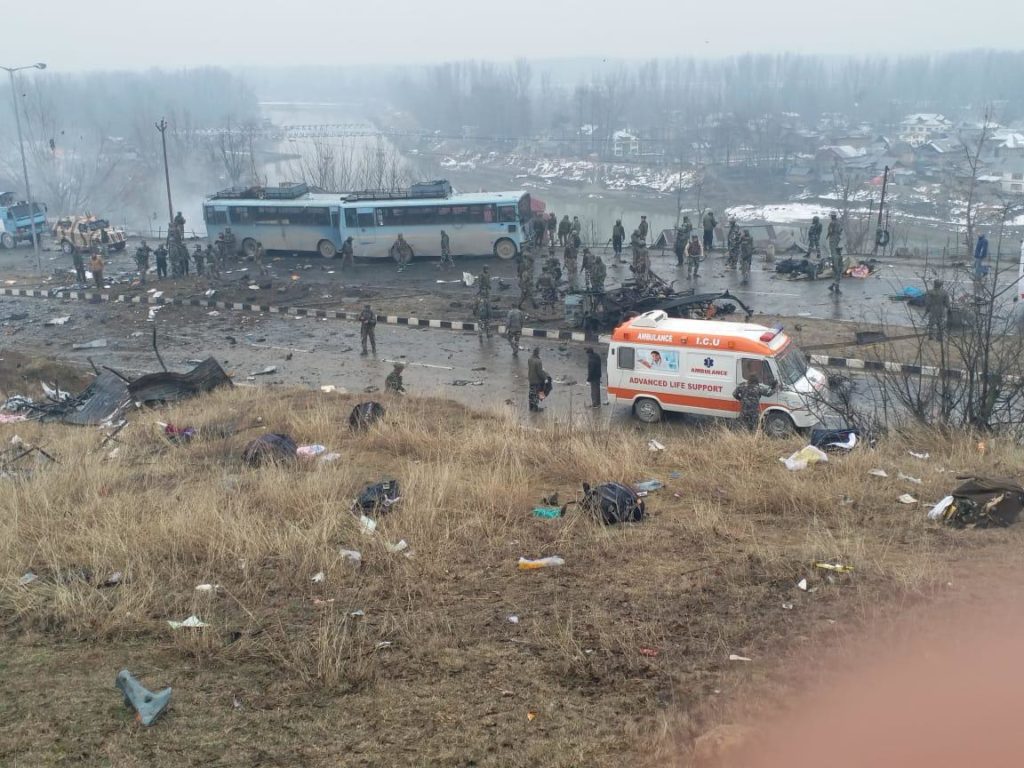 Intelligence of Lack of It
According to NDTV a Pakistan-based terror group Jaish-e-Mohammad, had warned of a suicide attack in Kashmir just two days ago. The mode of attack was indicated by a video they had uploaded online.The video showed an attack in Afghanistan, wherein an explosive-laden vehicle used. Apparently he Criminal Investigation Department of the Kashmir police had shared the video and inputs about possible attack with intelligence agencies.
Although intelligence agencies had warned of a possible terror strike by JeM, ground-level officials said Thursday's attack was "unprecedented and beyond what we could imagine".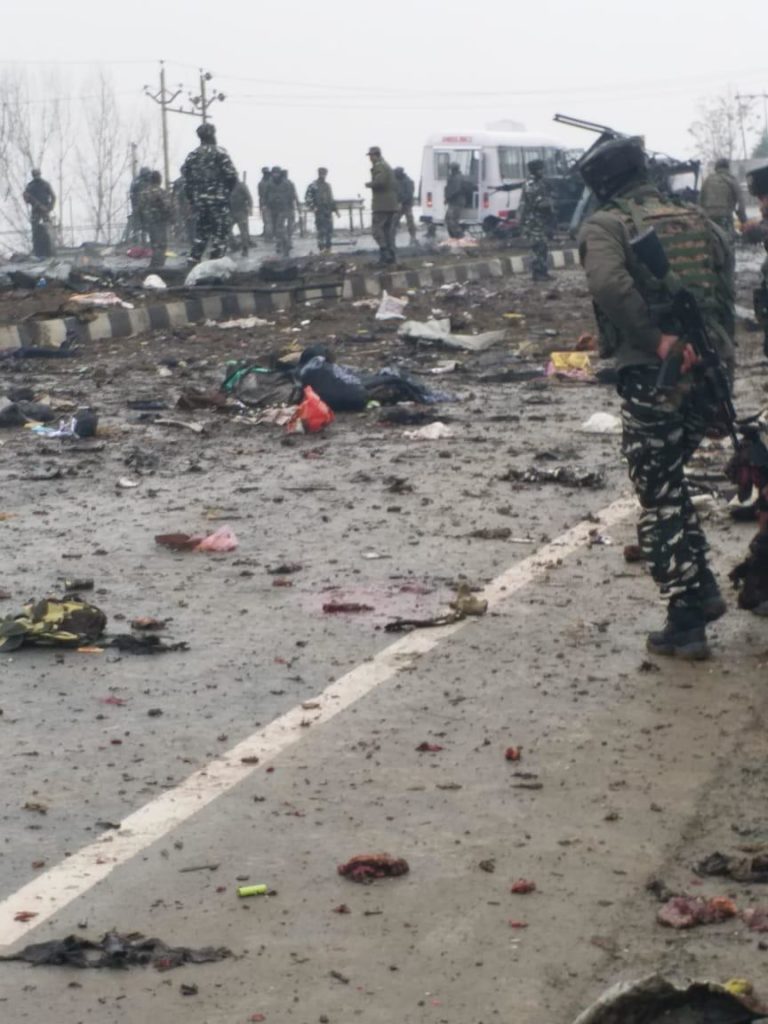 Taking responsibility
Pakistan based terror outfit Jaish-e-Mohammad, headed by Maulana Masood Azhar has claimed that the attack was carried out by one Adil Ahmad Dar alias "Waqas Commando". Adil was a resident of Kakapora, he had joined the terror outfit last year.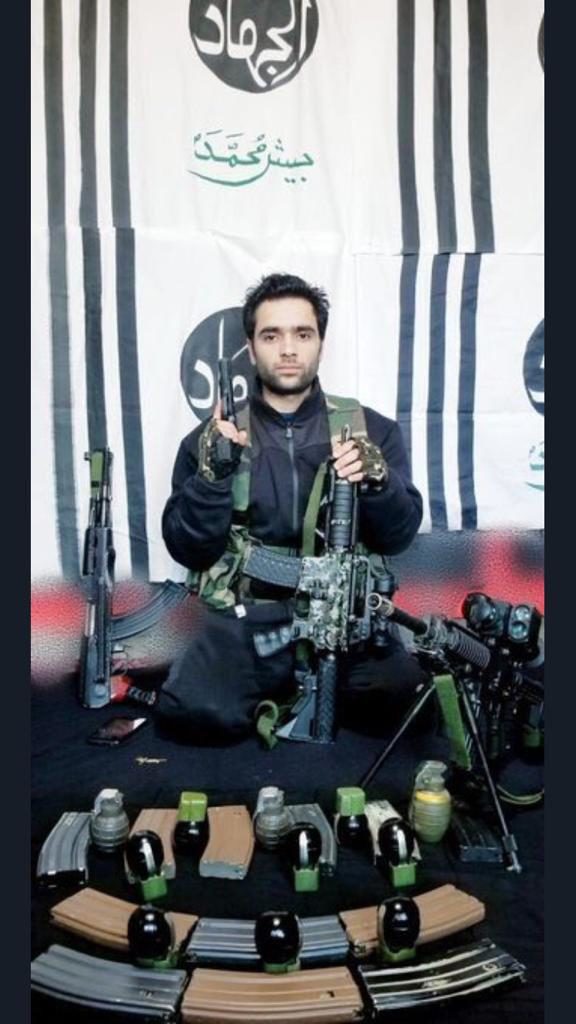 Meanwhile, J&K Governor Satya Pal Malik has said that Thursday's Pulwama attack was partly the result of an intelligence failure, especially due to the fact that security forces could not detect the loading and movement of the explosive-laden Scorpio.
Speaking to the Press, Malik said: "We cannot accept that (intelligence failure). We could not detect or check the vehicle full of explosives moving on the highway. We must accept that we are at fault also."
He added, "The fact that we did not know that there was a fidayeen among them is also part of the intelligence failure. I can admit that. This man (the bomber identified as Adil Ahmad Dar) was very much on our list of suspects. But due to the pressure they were under, no one was giving them shelter in their homes. So he must have escaped to the jungles or the hills and got lost. We knew about him but could not trace him. This was just a chance thing and he was the rare one who got away. The rest have been getting killed."
Aftermath
Following the attacks, at least 40 Jawans have been martyred, and India is reeling under the shock.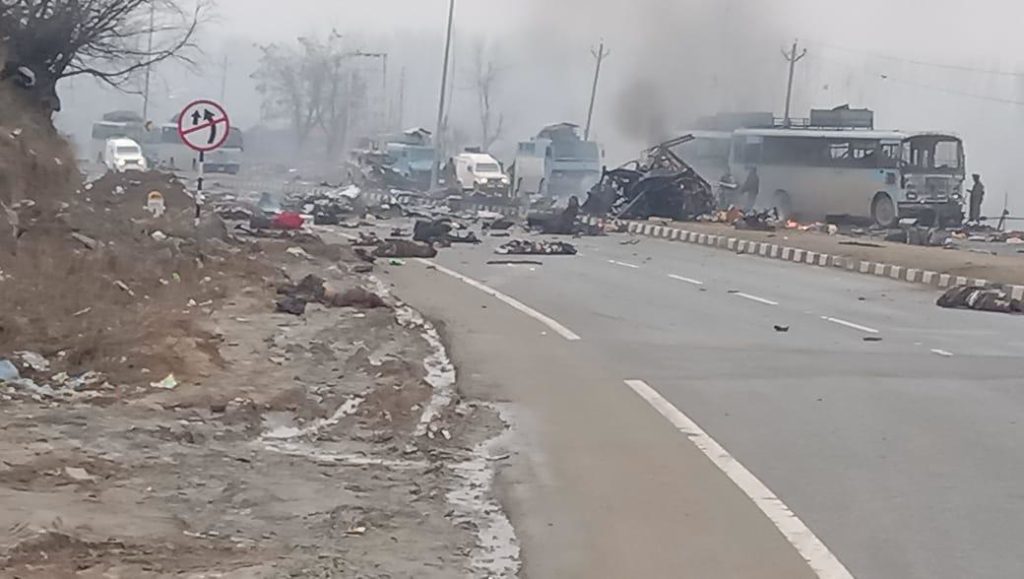 Prime Minister Narendra Modi tweeted, "The sacrifices of our brave security personnel shall not go in vain".
A more definite warning came from Union Minister Arun Jaitley, who tweeted, "Terrorists will be given unforgettable lesson for their heinous act".
Strong statements are pouring in from across the globe against thePakistan sponsored dastardly terror attack. UN, USA, UK, UAE, France, Australia, Nepal, Bhutan, Afghanistan, Bangladesh, Srilanka among others have condemned it.